Duquesne's men's basketball team is off to an undefeated start without a home gym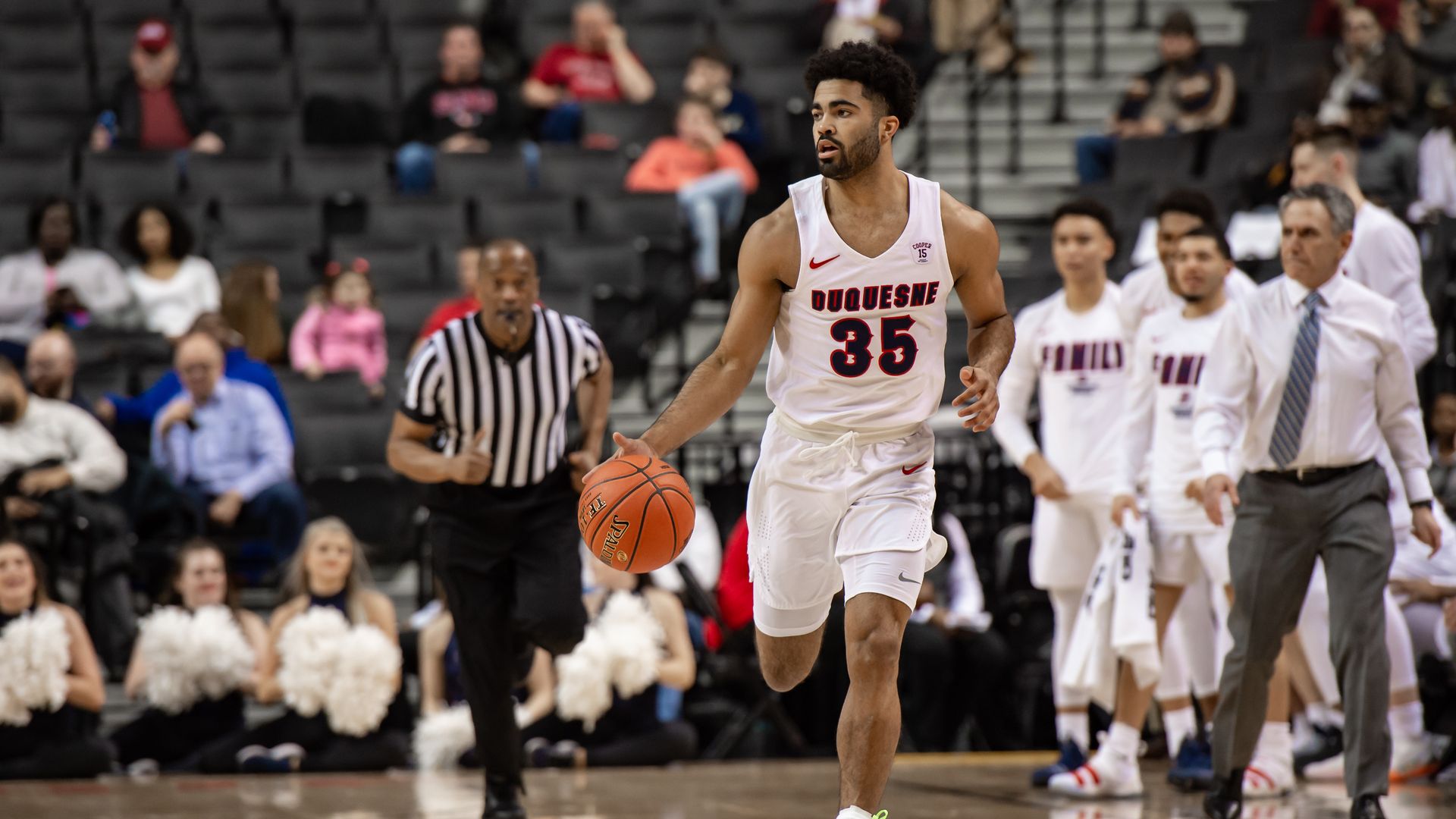 Only five D-I men's college basketball teams remain undefeated: No. 3 Ohio State (9-0), No. 12 Auburn (8-0), No. 25 San Diego State (10-0), unranked Liberty (11-0) and unranked Duquesne (8-0).
What's happening: The Pittsburgh-based program is off to its best start in nearly half a century, and while the schedule hasn't been all that difficult, the Dukes have overcome a rather unique challenge: no home gym.
Duquesne is essentially homeless this season while the school spends $45 million renovating its basketball arena.
In the meantime, they're splitting their "home" games between three nearby sites: D-III La Roche, PPG Paints Arena (home of the Penguins) and D-I Robert Morris.
What they're saying: Without their own locker room (they've retrofitted an old racquetball court), Duquesne players typically throw on sweats after practice and shower at home.
"It reminds me a lot of high school," junior forward Marcus Weathers told The Athletic.
"We're like a D-III team playing for love of the game and the love of winning," coach Keith Dambrot says. "We have to generate our own energy. But in the long run, that should help us. We're playing for the right reasons."
P.S. ... Adding to the intrigue surrounding Duquesne is the fact that Dambrot was LeBron James' high school coach.
Go deeper: Top high school basketball players choose to play in Australia over college
Go deeper