Dems doubt Senate impeachment trial legitimacy after McConnell vows admin coordination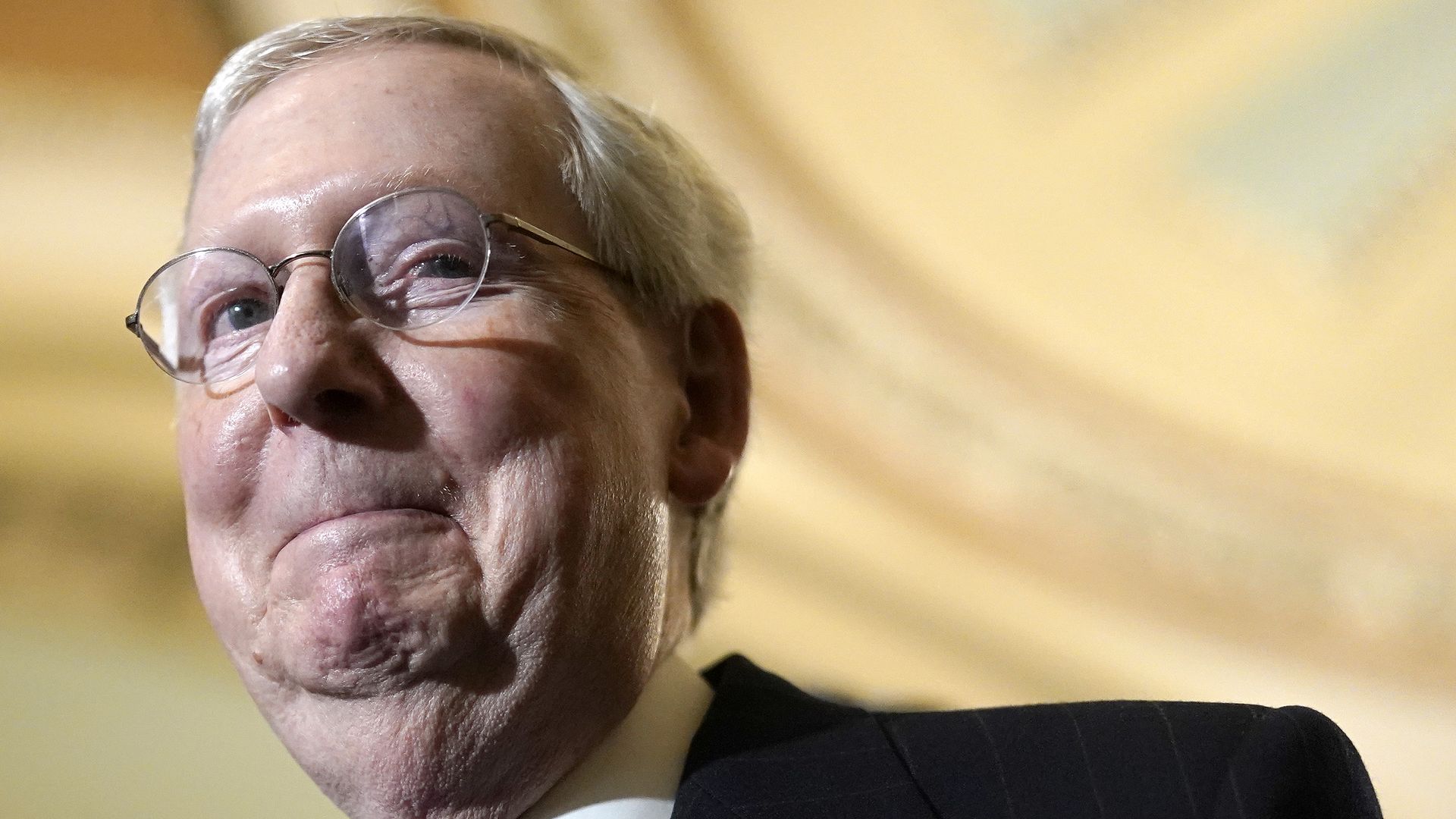 Congressional Democrats are questioning Senate Majority Leader Mitch McConnell's ability to lead a possible Senate trial to remove President Trump from office, after McConnell vowed "total coordination" with the White House on impeachment plans, the Washington Post reports.
Driving the news: McConnell told Fox News' Sean Hannity on Thursday there would be "zero chance" that Trump will be removed from office, adding the evidence against the president is "so darn weak coming over from the House. We all know how it's going to end."
"There will be no difference between the president's position and our position as to how to handle this to the extent that we can," McConnell said.
What they're saying: Rep. Val Demings (D-Fla.) called on McConnell to recuse himself from the Senate proceedings, lambasting Republicans' claims that the process has been a biased "kangaroo court," per the Post.
Other Democrats who criticized McConnell's comments on Friday did not go as far:
"I think it was pretty bad for who is essentially the foreman of the jury to announce the verdict. The idea that he is working like that is pretty shameful," said Rep. Karen Bass (D-Calif.), who sits on the House Judiciary Committee, per the Post.
"It is incumbent on every Senator to ensure that the impeachment trial not become a farce. That depends on whether 4 Republicans will stand up against a ridiculously quick process. Right now, you have head juror McConnell proudly promising that it will be over before it starts," tweeted Rep. Brian Schatz (D-Hawaii).
Rep. Pramila Jayapal (D-Wash.): "I call on every person in this country to demand that their U.S. senator demands an actual trial with the facts on the table. They can call the witnesses they want, but have a real trial and do not coordinate with the White House, because that's a ridiculous idea."
Rep. Jamie Raskin (D-Md.) told CNN: "The president is essentially a constitutional defendant, and he's a defendant because we have voted to send an indictment, articles of Impeachment, to the Senate, because of the high crimes and misdemeanors he's committed."
The other side: Rep. Jim Jordan (R-Ohio), among Trump's most fervent defenders in Congress, said McConnell was simply stating "something the American people know, something you all know in the press, something the members know," the Post reports.
Go deeper ...
Go deeper