Tight supply is driving a rise in Christmas tree prices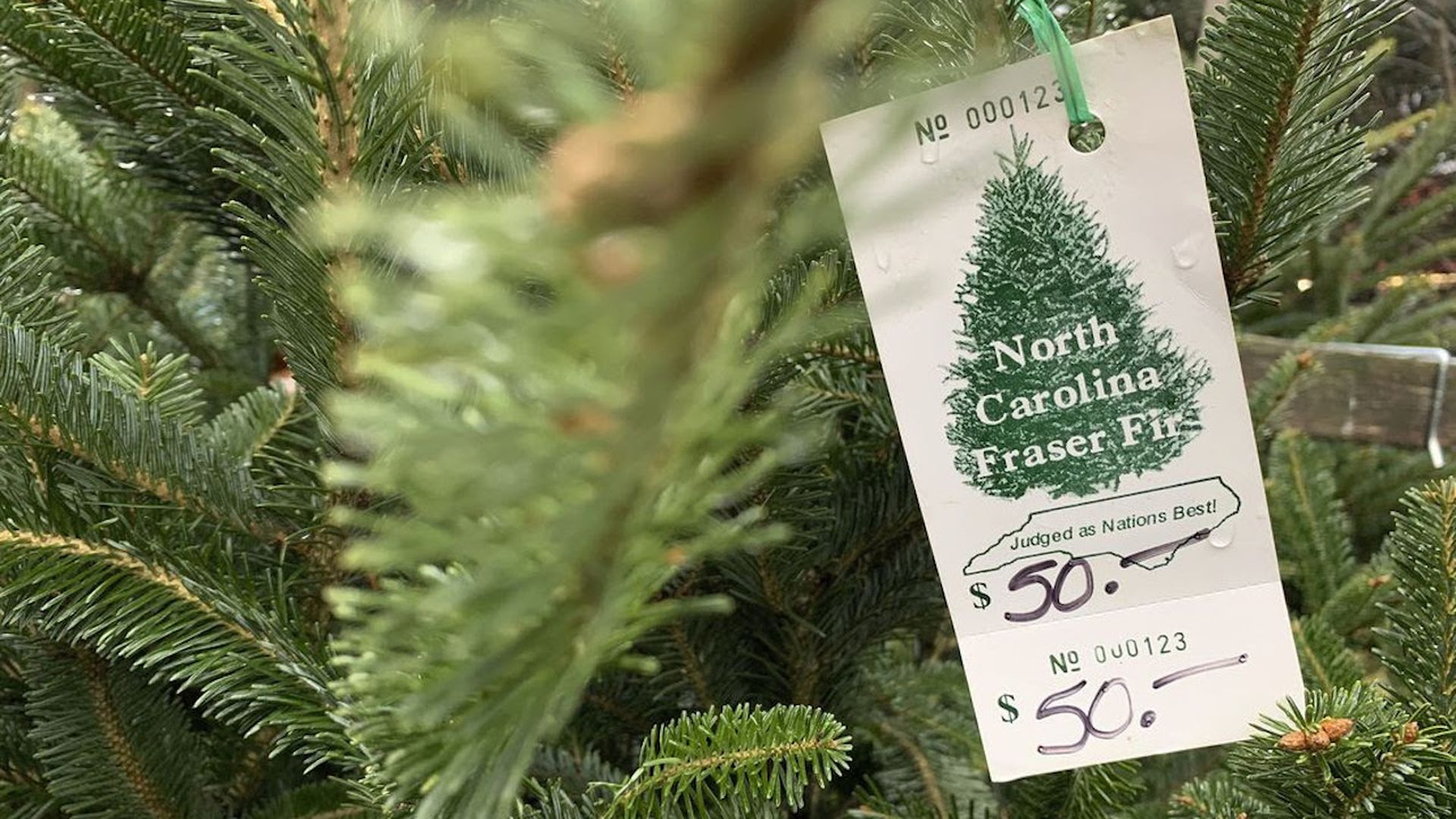 Christmas tree supplies are tight across the U.S., fueling a rise in prices, per AP.
Why it matters: The industry is still bouncing back from the Great Recession, and trying to win people back from a shift toward artificial trees.
Artificial Christmas trees make up 70% of all trees in U.S. homes.
What's happening: An oversupply of trees about a decade ago caused a domino effect nationwide.
Fewer trees were cut down, which meant not as many seedlings were planted to replace them.
Hot, dry weather also took its toll, forcing many growers to close.
Go deeper: Extreme weather chokes off reindeer food supply in Swedish Arctic
Go deeper