U.K. election: WTO paralysis raises more questions for future terms of trade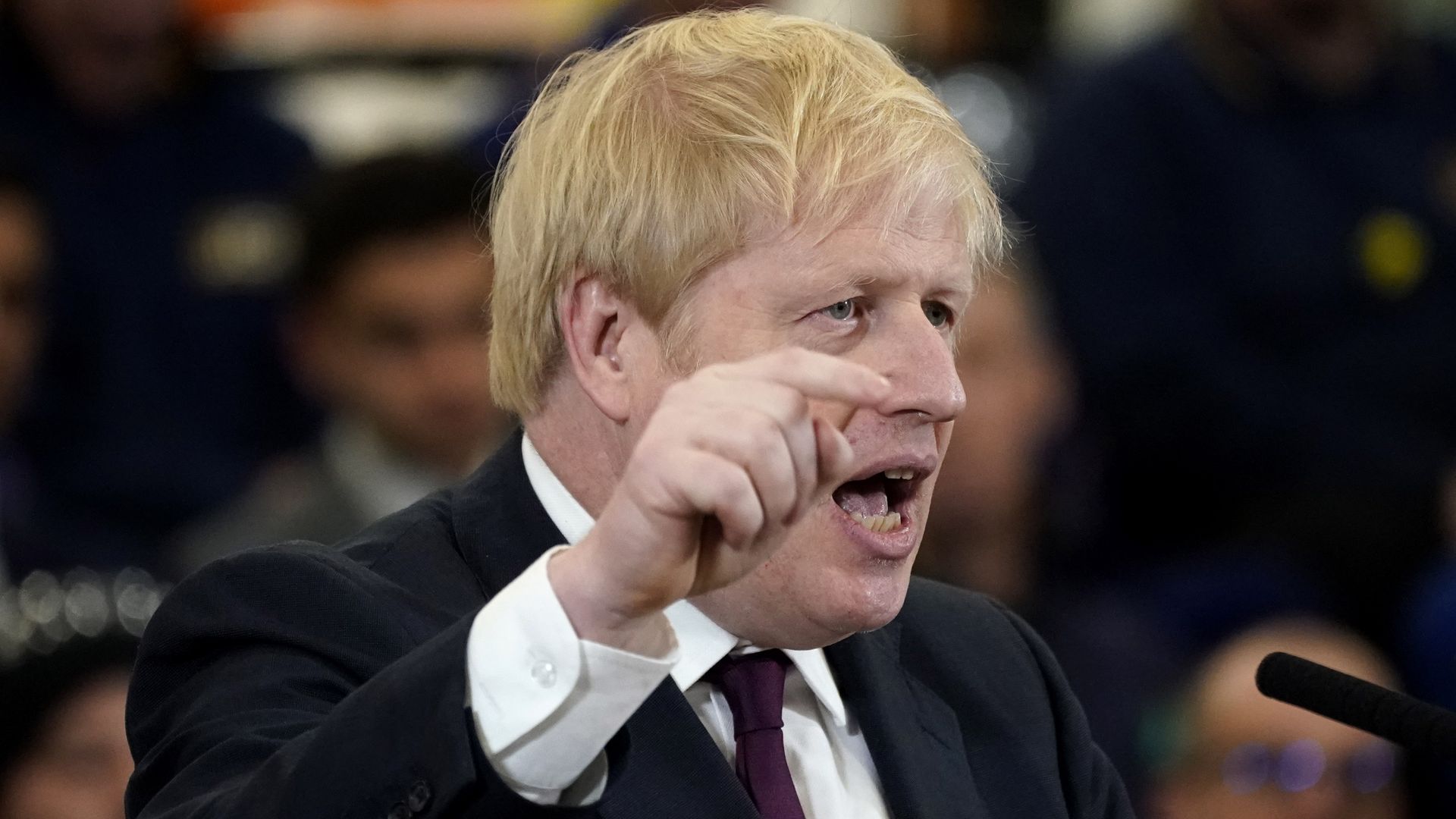 Millions of Britons are casting their votes today in what could be the most consequential election in living memory. One question now has less of a clear answer than ever: What will happen to Britain's terms of trade if it leaves the EU single market?
Driving the news: Polling suggests that Boris Johnson's Conservative Party will win about 43% of the votes. Under Britain's winner-takes-all voting system, that'll be enough to give him a modest overall majority in Parliament.
With a majority, Johnson will be able to take the U.K. out of the EU on January 31. Johnson is adamant that he won't abide a "Brexit in name only" — which means that he's going to risk a hard Brexit where Britain trades on World Trade Organization (WTO) rules.
Our thought bubble: Trump could not have eviscerated the WTO at a worse time for Johnson, who is in many ways his British doppelgänger. If WTO rules are worthless, Britain will have even less negotiating leverage against trading partners like the U.S. and the EU.
Go deeper: Boris Johnson accused of hiding in refrigerator to avoid TV interview
Go deeper