Chris Wallace: Trump waged "most direct sustained assault" on press in U.S. history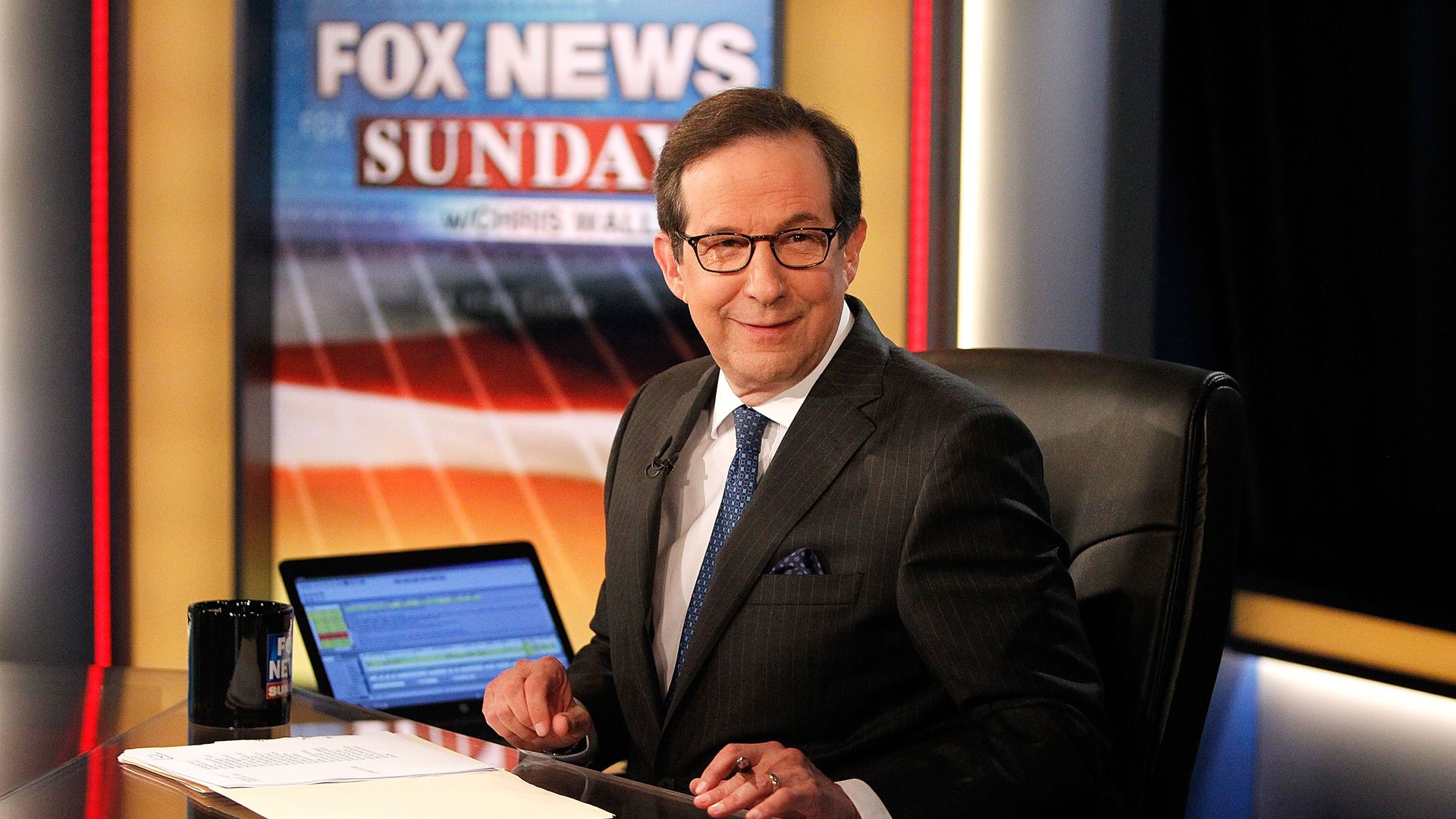 Fox News host Chris Wallace delivered a vehement critique of President Trump on Wednesday, accusing him of engaging in the most "direct sustained assault" on the free press in U.S. history, The Guardian reports.
Why it matters: Wallace's comments come amid a schism between Fox News' daytime anchors, who have largely stuck to straight news reporting, and primetime opinion hosts, who tend to fervently defend the president.
What he's saying: "He has done everything he can to undercut the media, to try and delegitimize us, and I think his purpose is clear: to raise doubts when we report critically about him and his administration that we can be trusted," Wallace said in a speech at the Newseum in Washington, D.C.
"Back in 2017, he tweeted something that said far more about him than it did about us: 'The fake news media is not my enemy. It is the enemy of the American people.'"
Yes, but: Wallace said some members of the media have seen Trump's attacks "as an excuse to cross the line themselves," something he called a "big mistake."
"The animus of the reporter and the editor as plain to see as the headline."
Go deeper