Eric Holder: Bill Barr "is unfit to lead the Justice Department"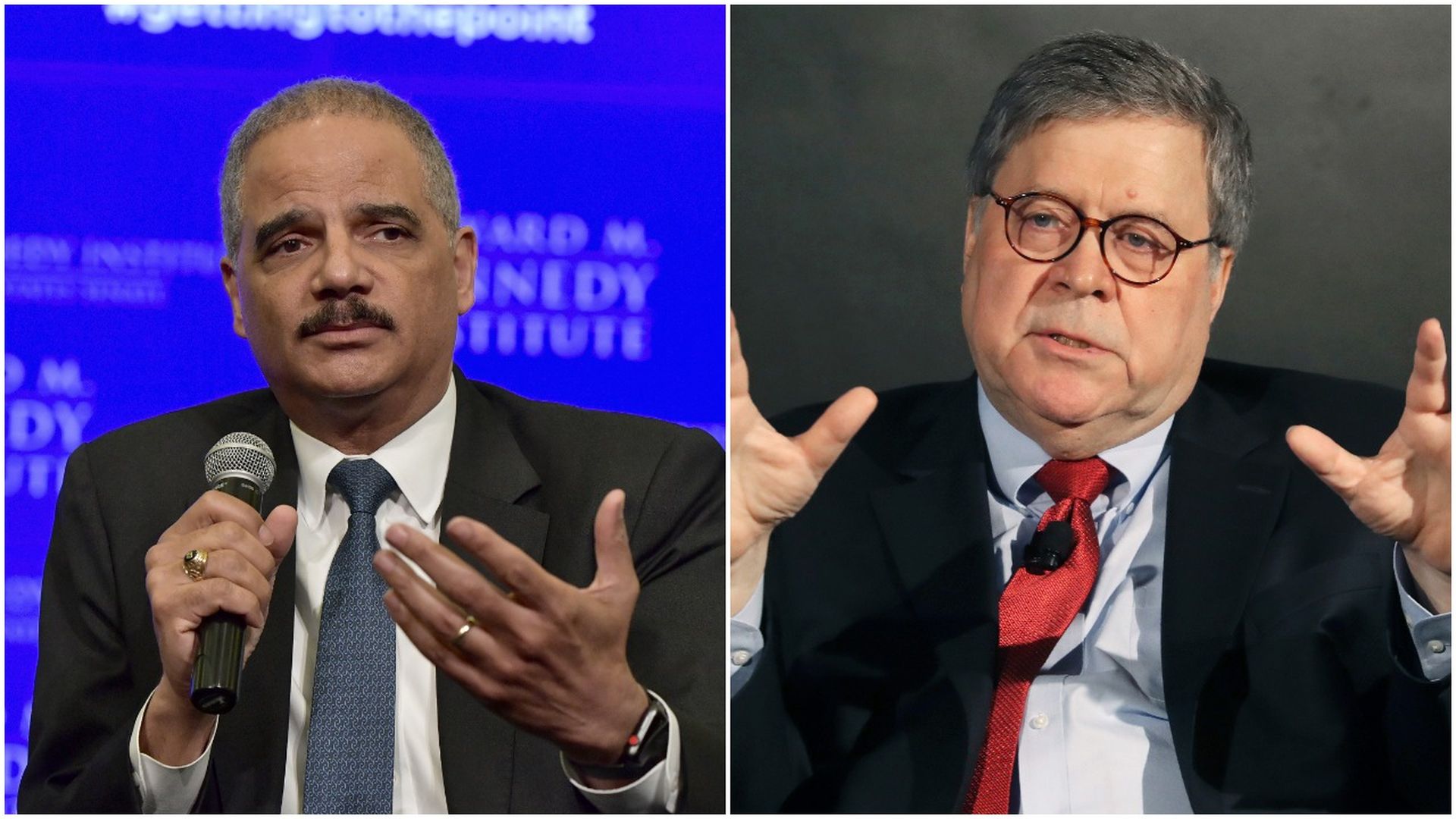 Former Attorney General Eric Holder said in an op-ed for the Washington Post that his successor Bill Barr is "unfit to lead the Justice Department" due to his "nakedly partisan" actions.
Why it matters: Holder argues Barr has diminished his professional reputation in the legal world by working for President Trump because Barr puts the president's interests above the nation's.
"Virtually since the moment he took office, though, Barr's words and actions have been fundamentally inconsistent with his duty to the Constitution. Which is why I now fear that his conduct — running political interference for an increasingly lawless president — will wreak lasting damage."
What he's saying:
Holder also called out Barr for saying that communities that protest law enforcement could lose police protection, calling Barr's statement "antithetical to the most basic tenets of equality and justice."
Holder also said that Barr's attacks against the FBI regarding the opening of the Russia investigation were "extraordinary" — and that his dismissal of the DOJ inspector general's report on the matter used "partisan talking points bearing no resemblance to the facts his own department has uncovered."
Go deeper: Bill Barr defends Trump's executive power amid impeachment inquiry
Go deeper