Trump signs executive order to define Judaism as a race, ethnicity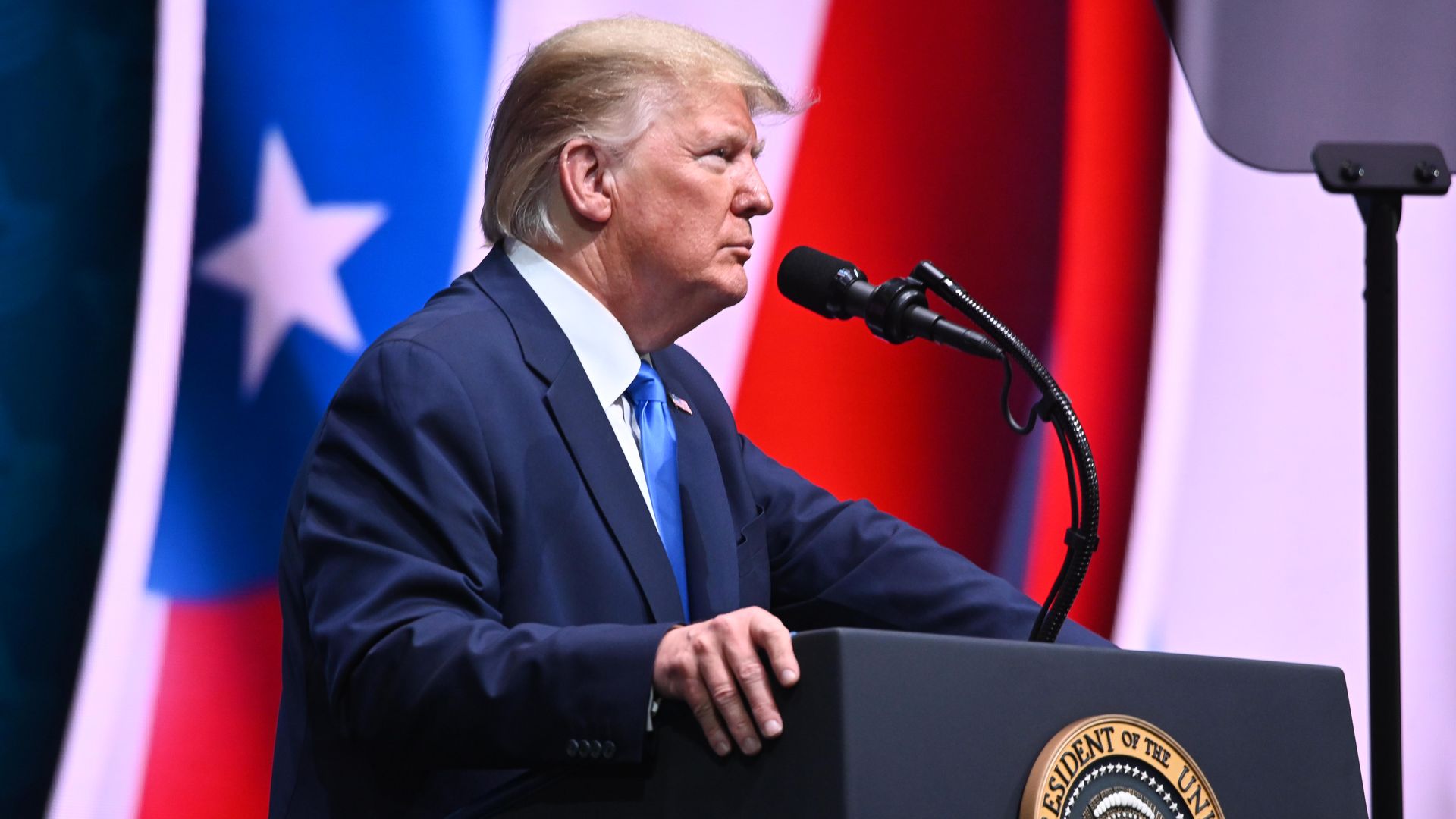 President Trump signed an executive order on Wednesday to virtually define Judaism as a race or national origin, not just a religion, under the Civil Rights Act.
The big picture: The order is meant to address anti-Jewish bias in universities. It also expands acts of anti-Semitism to include anti-Israel statements. Both measures have been spearheaded by Kenneth Marcus, head of the Department of Education's Office of Civil Rights, the New York Times notes.
Marcus opened investigations into the University of Pennsylvania and Stanford University over alleged admissions biases against Jewish people.
He also investigated and reopened cases at New York University, the University of North Carolina Chapel Hill and Rutgers University dealing with anti-Israel sentiments and schools that allegedly created hostile environments for Jewish students.
Between the lines: Trump's signature comes amid several anti-Semitic attacks in America. A mass shooter killed three people at a kosher grocery store in Jersey City, New Jersey, on Tuesday after posting anti-Semitic remarks online.
An attacker in April at Poway Synagogue in California killed one woman, and a shooting at a synagogue in Pittsburgh last year killed 11.
What they're saying: Jared Kushner, Trump's son-in-law who is Jewish, wrote in a New York Times op-ed Wednesday that the order is aimed at protecting Jewish students. In response to criticism that it would further separate Jewish people in America, Kushner wrote:
"When news of the impending executive order leaked, many rushed to criticize it without understanding its purpose. The executive order does not define Jews as a nationality. It merely says that to the extent that Jews are discriminated against for ethnic, racial or national characteristics, they are entitled to protection by the anti-discrimination law."
Go deeper:
Go deeper