South Bend is starting to look like a coastal city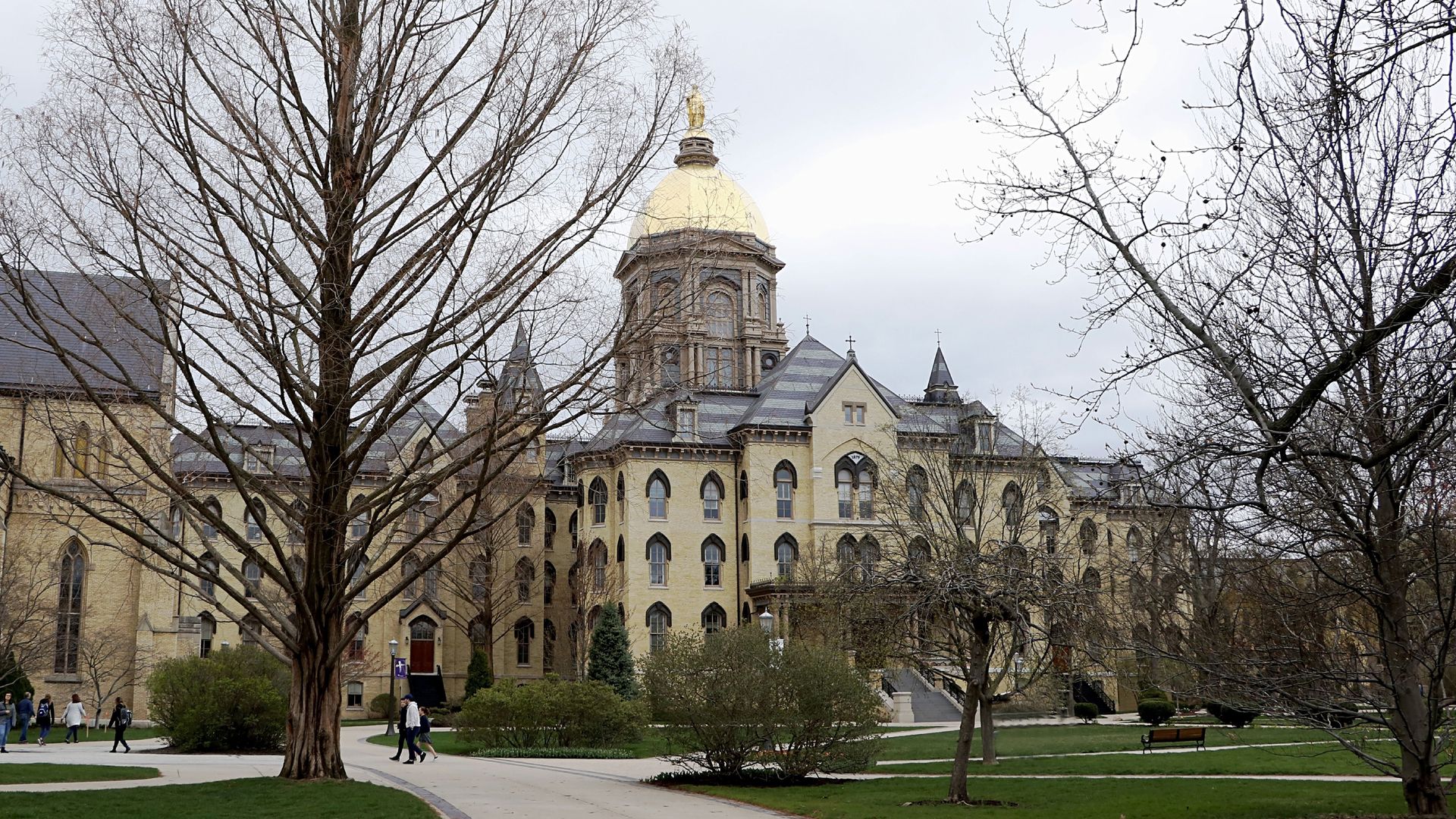 In the age of winner-take-all cities, big metros on the coasts are taking an outsized share of wealth, jobs and talent — but South Bend, Ind., is bucking that trend.
The big picture: "There are a lot of South Bends," says Max Brickman, founder of Heartland Ventures, a VC firm based in the Indiana city. It's one of several smaller midwestern cities that are using their history of expertise in industries like manufacturing and logistics to bring high-tech jobs in those fields to town.
"People are starting to look past smokestack chasing and look at the next phase of economic development," says Brickman.
What's happening:
A number of startups have recently either relocated to or opened secondary offices in South Bend, whose mayor, Pete Buttigieg, is running in the 2020 presidential race.
Heartland Ventures has itself brought four new tech employers to town. Their pitch to Silicon Valley companies working on emerging technologies in advanced manufacturing is that relocating to South Bend will put them closer to where things are actually being built, Brickman says.
Cook Political Report's Dave Wasserman notes that it's the least populous U.S. city to have a Whole Foods, Lululemon, Apple Store, Urban Outfitters and Pure Barre — all bastions of the urban millennial lifestyle.
The city is also helped by its status as a college town, as Axios' Kim Hart has reported. Notre Dame has propped up an "innovation hub" inside an abandoned Studebaker factory.
But, but, but: The city still has a yawning racial wealth gap, and median per capital income is less that $20,000 per year (compared to the national median of about $34,000 per year).
Like in many up-and-coming cities, the comeback in South Bend is still uneven — and it's benefitting just a small share of the population.
Go deeper: Pete Buttigieg's mayoral transition will come at the perfect time
Go deeper