Republican blocks election-meddling bill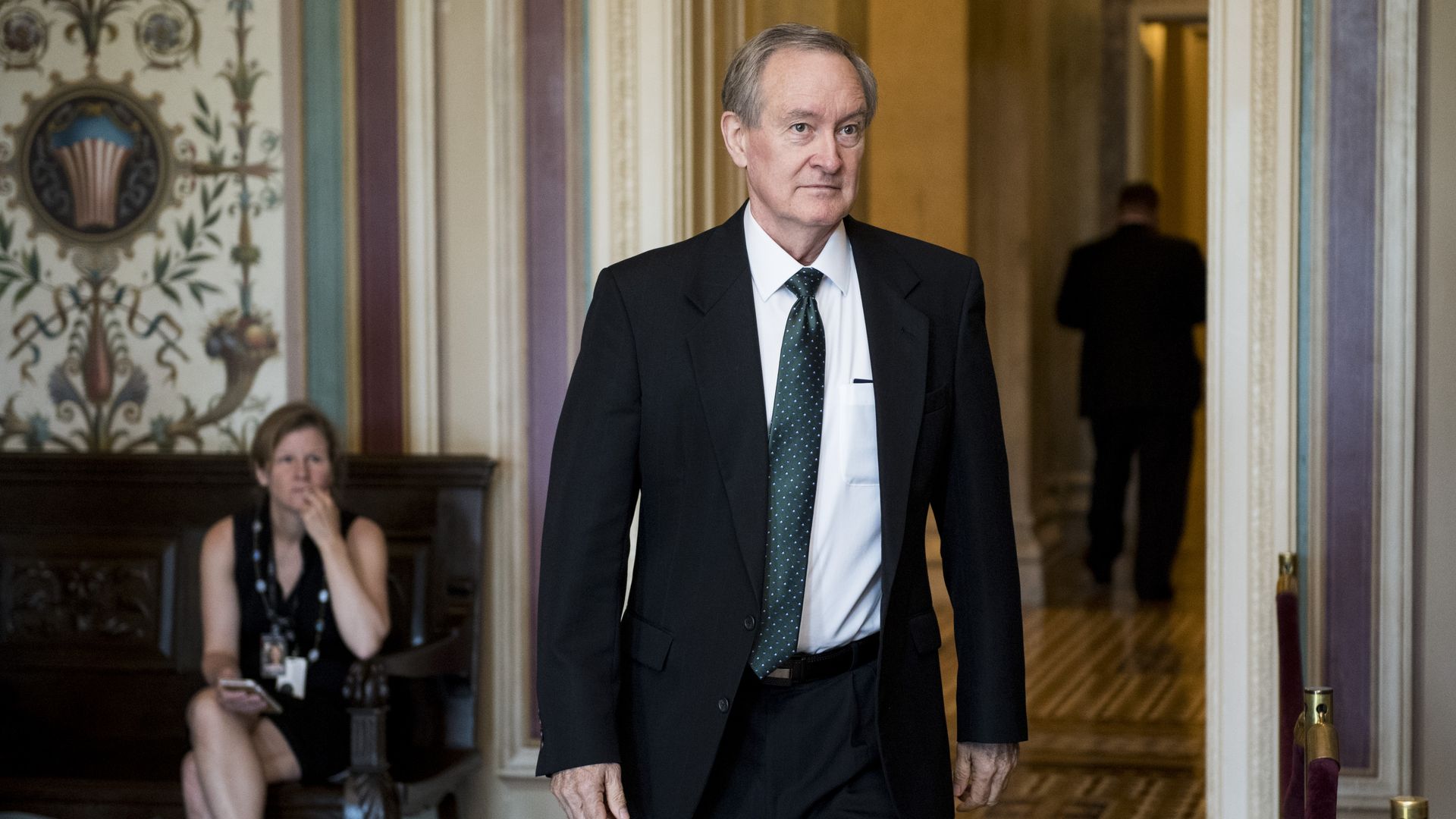 A Republican senator is blocking bipartisan legislation meant to counter foreign election interference, saying it is more anti-Trump than anti-Russia.
The big picture: The Defending Elections from Threats by Establishing Redlines (DETER) Act of 2019 is sponsored and supported by both Republicans and Democrats. But efforts to counter Russian election interference have often run afoul of the Trump administration, which has frequently downplayed Russian meddling in the 2016 race and pointed a finger (without evidence) at Ukraine instead.
Driving the news: Sen. Mike Crapo (R-Idaho) objected Tuesday when Sen. Chris Van Hollen (D-Md.) sought consent to pass the DETER bill, as reported by The Hill.
The bill would apply Russia-specific sanctions on the country's finance, defense and energy sectors if the director of national intelligence determines the Kremlin has interfered in a federal election.
Crapo, chairman of the Senate Banking Committee, argued President Trump has "probably put more sanctions on the Russians than any president in our history. "
But he called economics sanctions legislation a double-edged sword. "The mechanisms in this bill have been designed more to attack the Trump administration and Republicans than to attack the Russians and those who would attack our country and our elections," Crapo said in a statement on the Senate floor.
Yes, but: The DETER Act was introduced by Van Hollen and Republican Sen. Marco Rubio and counts other Republicans as co-sponsors.
"This has nothing to do with President Trump, this has to do with protecting our elections," Van Hollen said, noting that the bill has been tweaked to allow the president to waive sanctions.
Why it matters: The stalled legislation comes as U.S. intelligence agencies predict Russia and other foreign countries will attempt to interfere in the 2020 election.
Go deeper