Public libraries are now mental health resource centers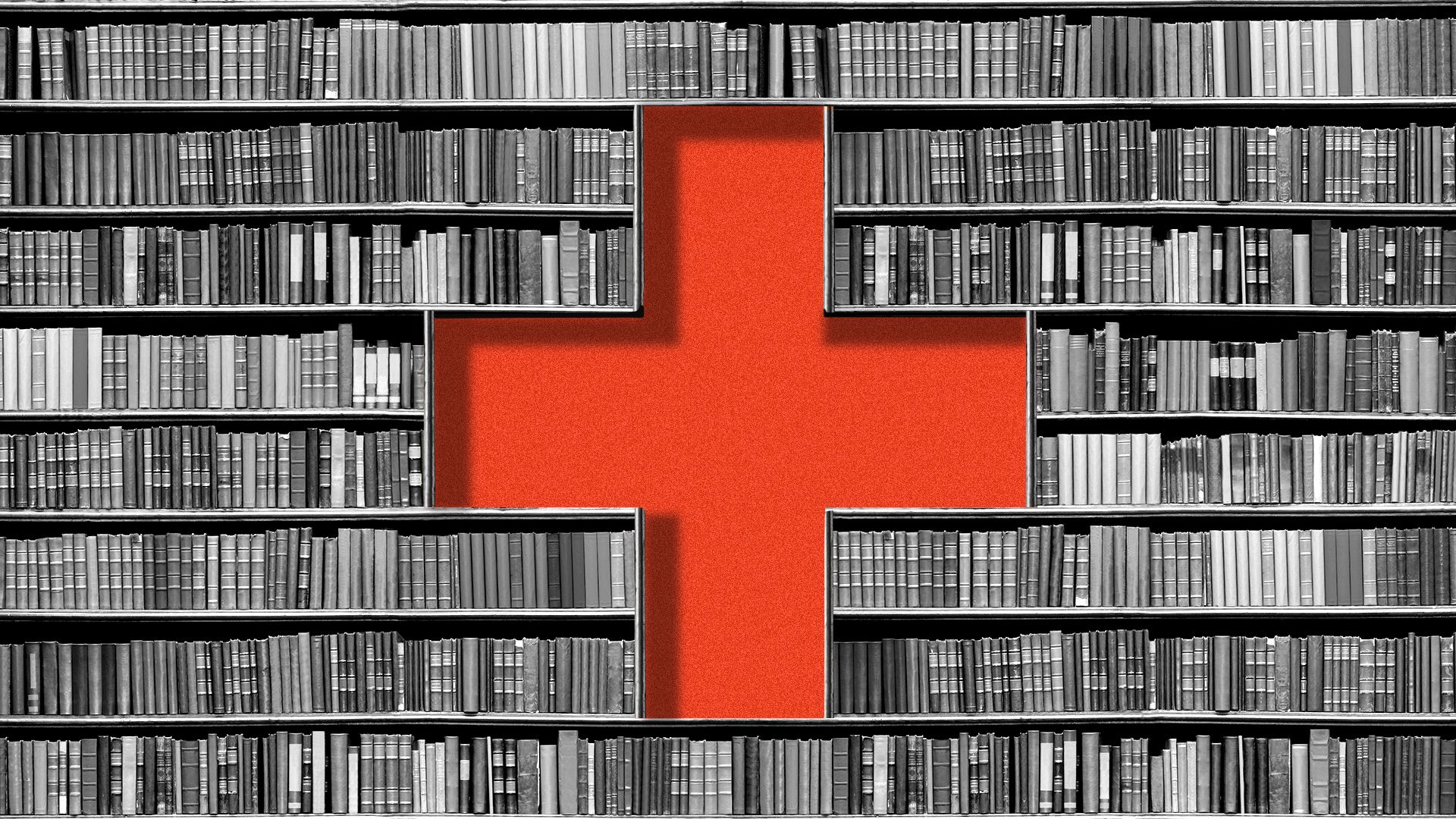 Libraries are taking on new duties as resources for people who need mental health help.
Why it works: "Most people feel very comfortable walking into a library to get information" as opposed to a clinic, New York City first lady Chirlane McCray, who helped spearhead one such initiative, tells Axios.
Details: This month, New York City's mental health initiative partnered with more than a dozen New York Public Library branches to provide free mental health first aid training, social-emotional learning and more — including, of course, relevant books.
The NYPL also partners with NYU's Silver School of Social Work. Several branches invite agencies to visit and provide assistance with public benefit programs.
The San Francisco Public Library, which sees about 1,000 homeless visitors every day, hired a library-based psychiatric social worker in 2009, the Library Journal reports.
Pima County Public Library in Arizona was the first library to hire a public health nurse as a permanent staff member.
Yes, but: Programming and information in libraries is not a replacement for professional treatment, a spokesperson for the New York Public Library notes.
Go deeper:
Go deeper