Report: China imprisoned at least 48 journalists in 2019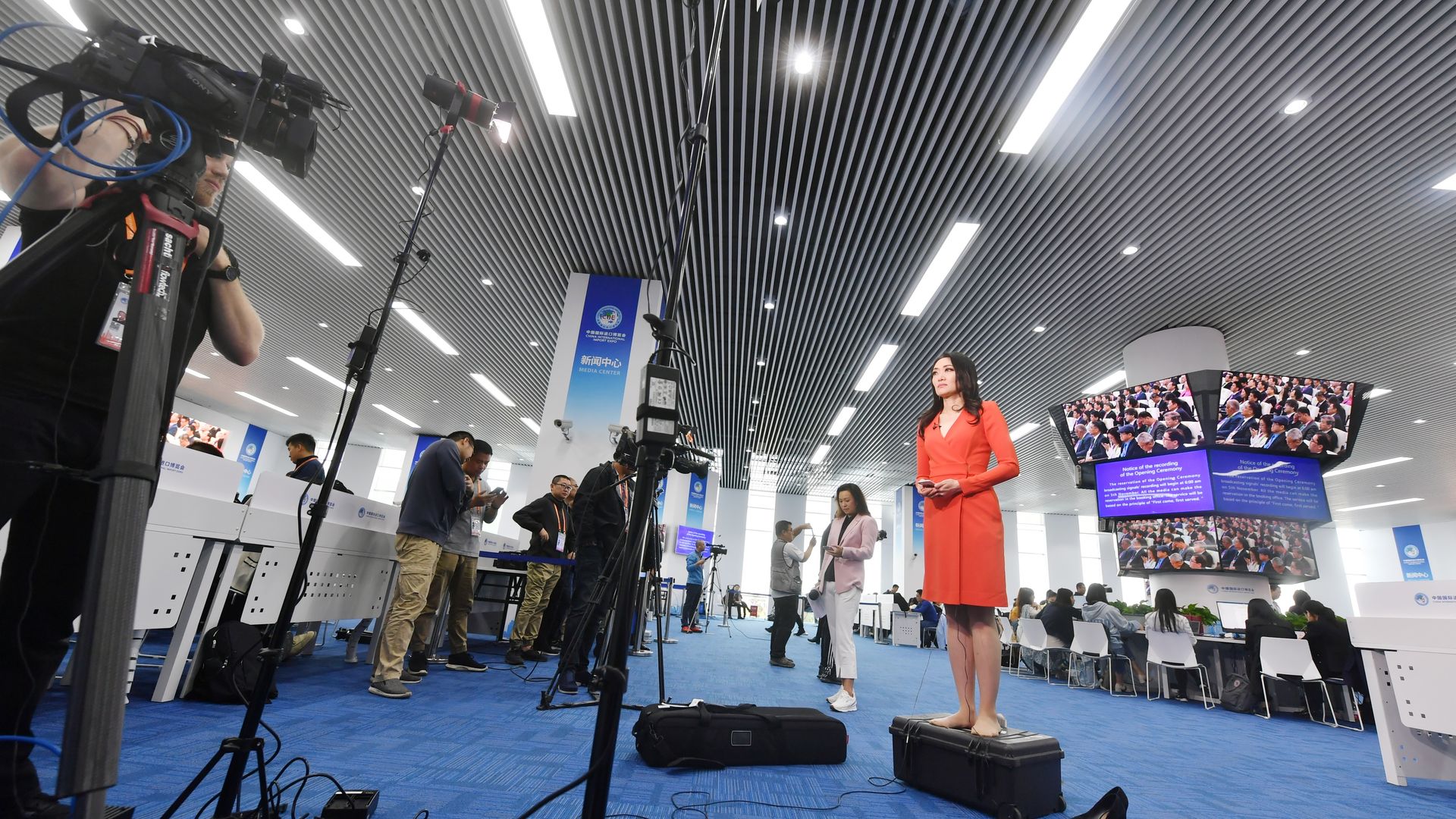 China imprisoned at least 48 journalists in 2019, more than any other country in the world, Reuters writes, citing a new Committee to Protect Journalists report.
Why it matters: The CPJ attributed China's arrests to its government media crackdown in Xinjiang province, where it's holding more than 1 million ethnic Muslim minorities in internment camps.
CPJ also notes the number of journalists detained by China has steadily grown since President Xi Jinping consolidated political power.
By the numbers: Nations around the world detained at least 250 journalists this year, down from the 255 arrests in 2018.
Turkey imprisoned 47 journalists, while Saudi Arabia and Egypt both held 26.
Eritrea arrested 16, while Iran held 11.
Women accounted for around 8% of the journalists imprisoned globally, down from 13% last year.
What they're saying: In response to the report, Hua Chunying, spokeswoman for China's foreign ministry, told Reuters reporters in Beijing that U.S.-based institutions have no credibility.
"You should feel lucky that you work in Beijing and not in Washington," Chunying said.
Go deeper:
Go deeper