When automation and aging collide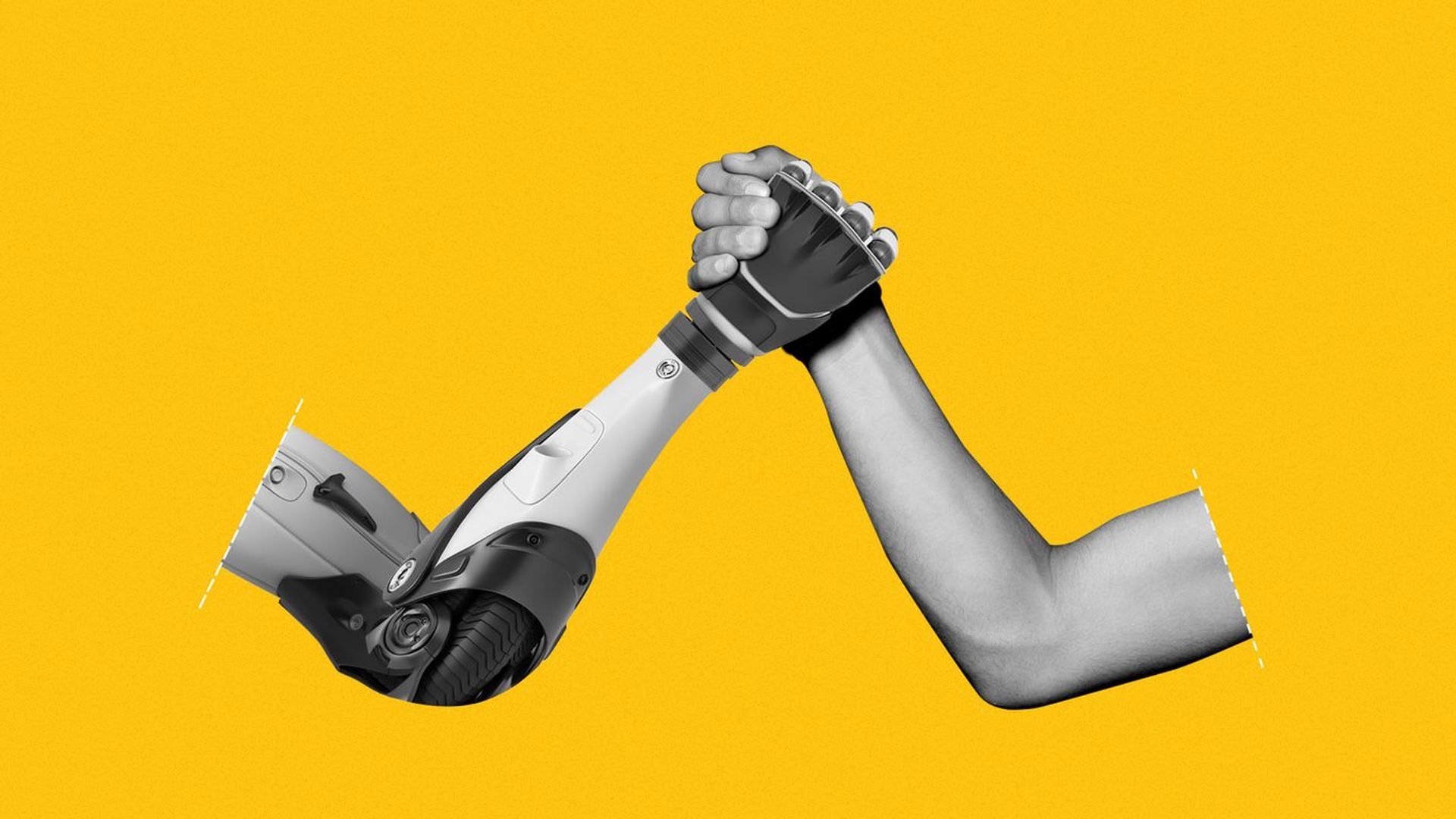 Two global mega-trends — automation and aging — are coming together to upend the future of work.
Why it matters: The world is aging, and older people are a larger share of the global population than ever. But a critical lack of job retraining programs targeting workers over 50 is putting this growing population at risk, per a new report from the research arm of professional services firm Marsh & McLennan.
The state of play: Older workers are under-appreciated in the global workforce, says Yvonne Sonsino, one of the report's contributors.
In 2015, workers over 50 contributed $7.6 trillion to the American economy, and that's projected to go up to $13.5 trillion by 2032.
But the average older worker in the U.S. is working a job that's more than 50% automatable — meaning over half of the tasks included in the job can eventually be done by a machine. These occupations include everything from heavy manufacturing jobs to clerical, back-office work.
Most upskilling and reskilling programs — whether at community colleges or through boot camps — are geared toward younger people. But it's actually cheaper to train older workers who have decades of experience in the workforce than it is to train new graduates, the researchers found. In the U.K., for example, the government spends around $840 per learner aged 25–49, compared to around $420 per learner aged 50–74.
The bottom line: Just 4% of companies around the globe surveyed by the World Economic Forum in 2016 say they see the value in investing in their older employees.
Go deeper: Robots are stepping in to help solve the worker shortage driven by aging
Go deeper