White House summons Azar, Verma to meeting that Trump may join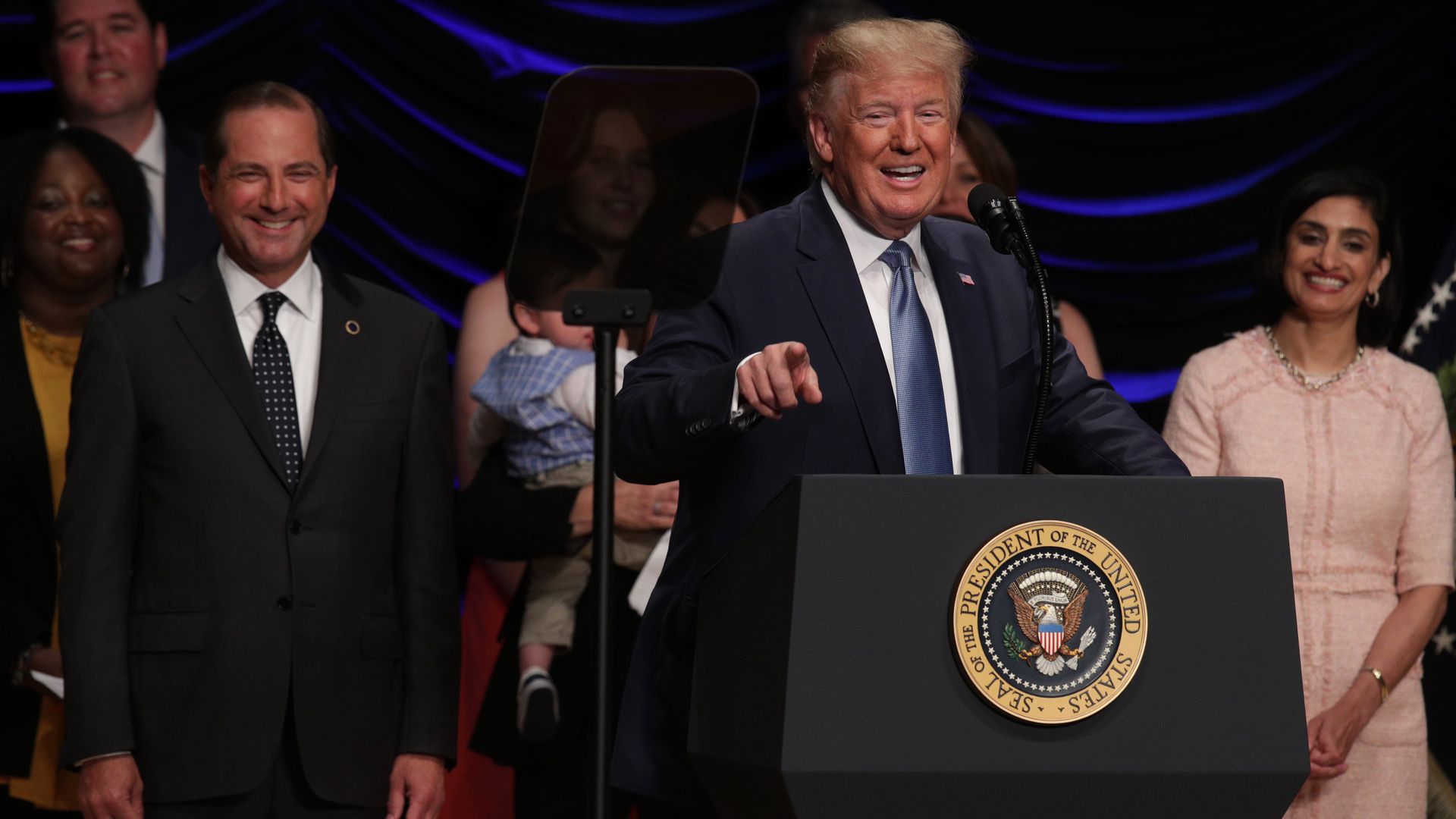 Chief of Staff Mick Mulvaney has arranged a conflict resolution session at the White House between the nation's two top health officials, according to three administration officials. President Trump himself is likely to join, one of the officials said.
Why it matters: Health and Human Services Secretary Alex Azar and Centers for Medicare and Medicaid Services Administrator Seema Verma are engaged in a bitter feud that has exploded into the public eye over the last few weeks.
The meeting — scheduled for Thursday but subject to change— was described by one of the officials as an "assessment of whether or not both of them are capable of working together like adults."
This will be at least the third time the White House has intervened to try to quell Azar and Verma's feud.
The White House, HHS and CMS declined to comment.
Go deeper: Top Trump officials' feud prompts sex discrimination probe
Go deeper