Trump and Buttigieg battle for young voters with Snapchat ads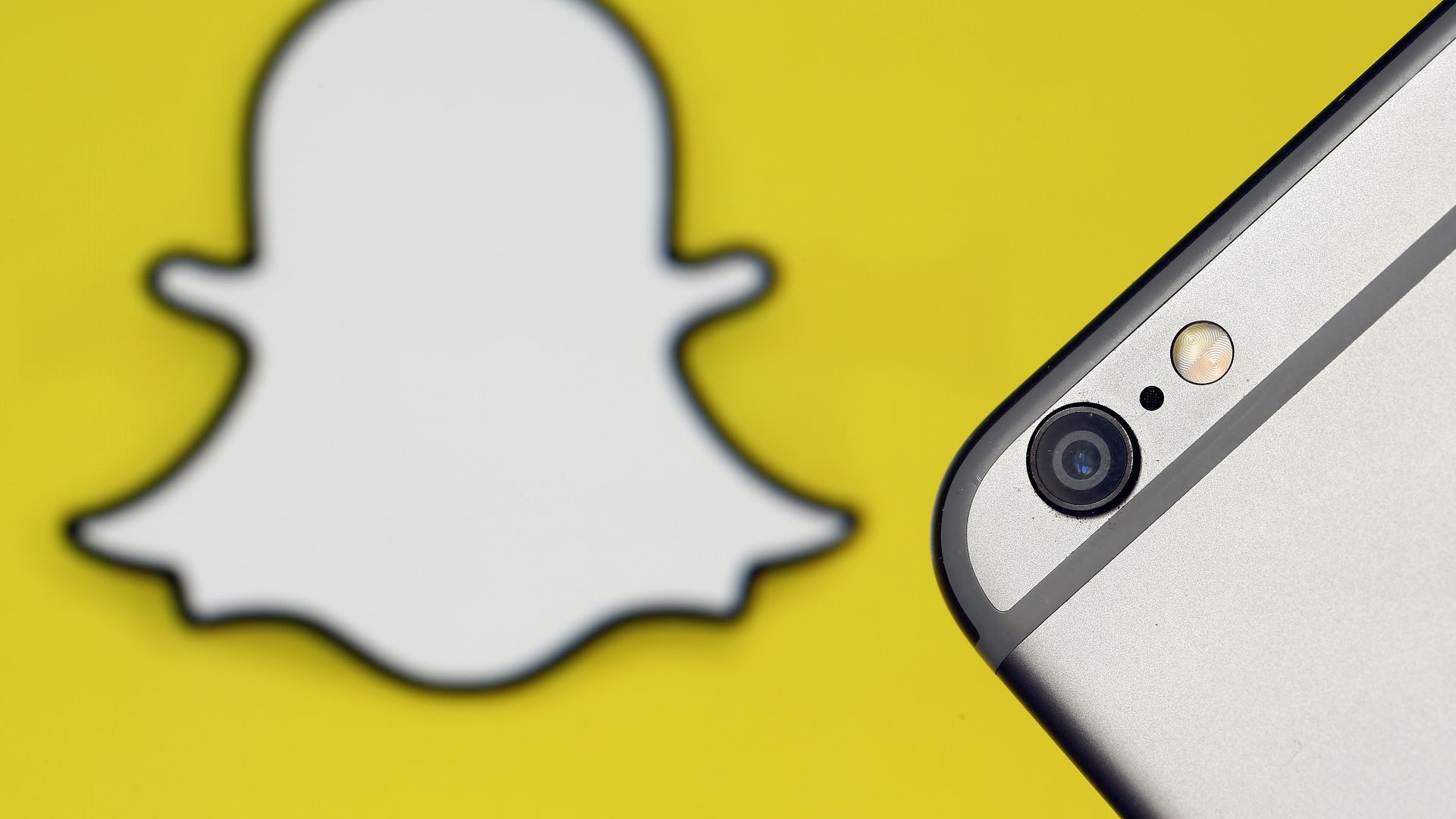 Pete Buttigieg and President Trump are going head to head in Snapchat ad spend, according to data pulled from Snapchat's public ads library provided by social analytics company Storyful.
Why it matters: While the spend on Snapchat is dwarfed by the millions spent by Democratic candidates on Facebook and Google ads, the data provides an insight into how candidates are targeting young and first-time voters ahead of the 2020 presidential election.
Details: The Trump campaign and an affiliated PAC have spent a combined $43,955 this year — the exact same amount as the Buttigieg campaign.
Buttigieg's punchy and colorful ads target groups like college students, advocates, activists, green living enthusiasts and political news watchers. They cover a variety of topics from climate change to health care. Many of his ads ran between October and November and specifically targeted voters in key battleground states, including Iowa and New Hampshire.
Trump is getting more bang for his buck as his ad spend has created over 26 million impressions, compared to the 10.6 million impressions on Buttigieg's ads, according to the ad library. Trump has spent nearly $30,000 on one ad which began running in July and has continued to feature on the app. It was paid for by the Trump Make America Great Again Committee PAC and asked Snap users to take a survey on how much they support the president.
Between the lines: Sen. Elizabeth Warren has spent $31,190 since the start of 2019, spread out over numerous ads which began running in April.
She's the only other Democratic contender that's spent more than a few thousand on the platform, although other contenders have invested a lot in their earned media on Snapchat through their own Snapchat profiles, like Joe Biden. 
The big picture: Snapchat began releasing its ad library in September, making information about all political and issue-based ads on the platform publicly available for the first time.
It's one of the only tech platforms whose policy includes fact-checking all political ads to make sure they include true statements before they run on the platform.
Go deeper: Snapchat readies 2020 news push
Go deeper