Pentagon to review international student vetting in wake of Pensacola attack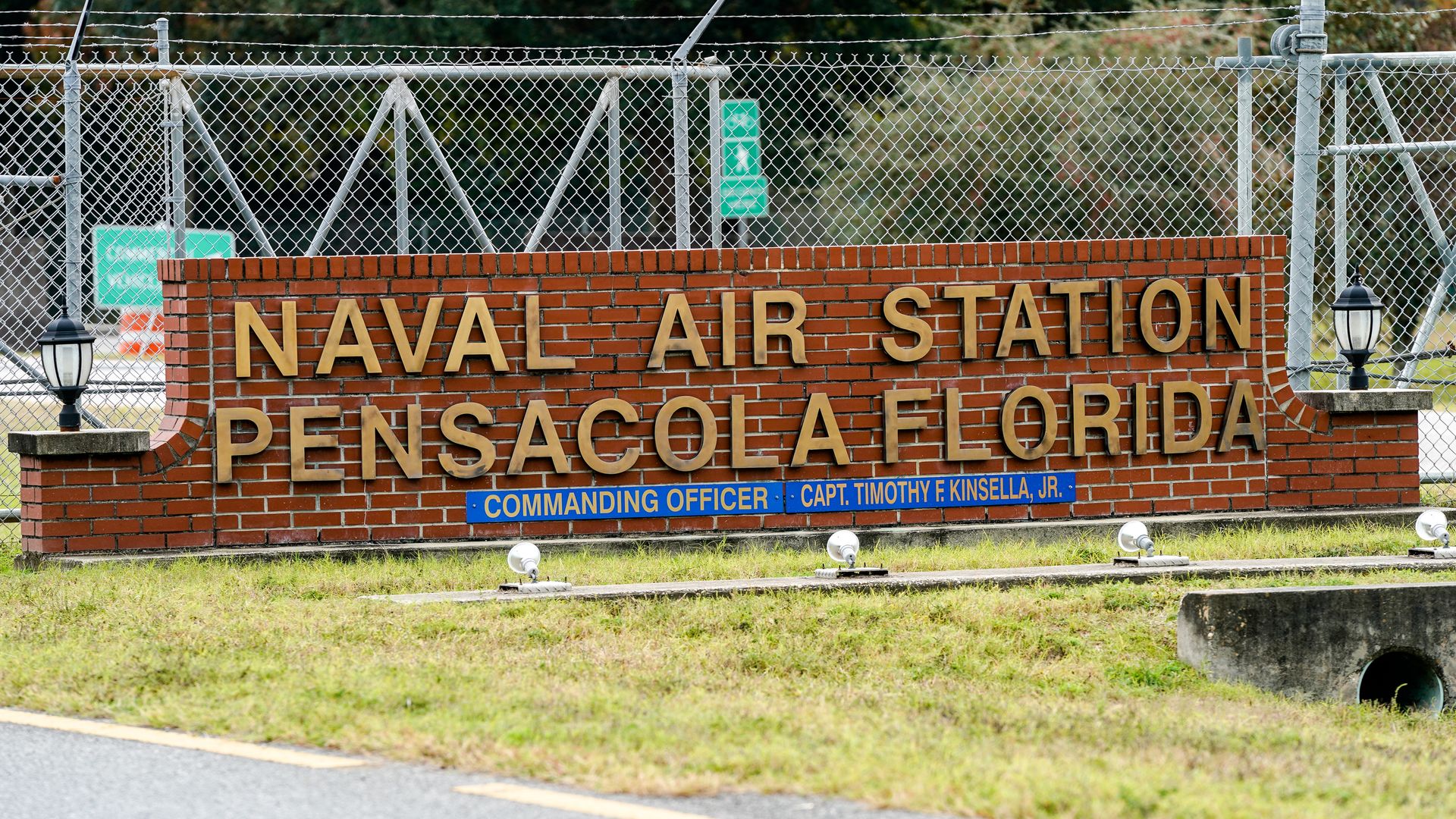 The Pentagon is ordering a review of vetting for international students who participate in U.S. military training programs in the wake of an attack by a Saudi Air Force lieutenant that left three dead at Naval Air Station Pensacola last week, the AP reports.
The big picture: Deputy Defense Secretary David Norquist signed a memo halting all flight and operation training for Saudi Arabian military students in the U.S, per the AP. Approximately 300 Saudi military aviation students at three U.S. bases were indefinitely barred from flying on Tuesday as part of a "safety stand-down," according to a Navy spokesperson.
The FBI says investigators are certain the shooter was the lone gunman and are working under the "presumption" that the shooting at Pensacola Naval Air Station was an "act of terrorism."
The grounding is affecting the Pensacola base as well as Naval Air Station Whiting Field and Naval Station Mayport, which are also in Florida.
It is unclear when Saudi students will be authorized to fly again, but classroom training is expected to resume shortly. Training for students from other countries has already resumed.
Go deeper ... Pensacola Naval Air Station shooting: What we know so far
Go deeper