Merriam-Webster's 2019 word of the year: "They"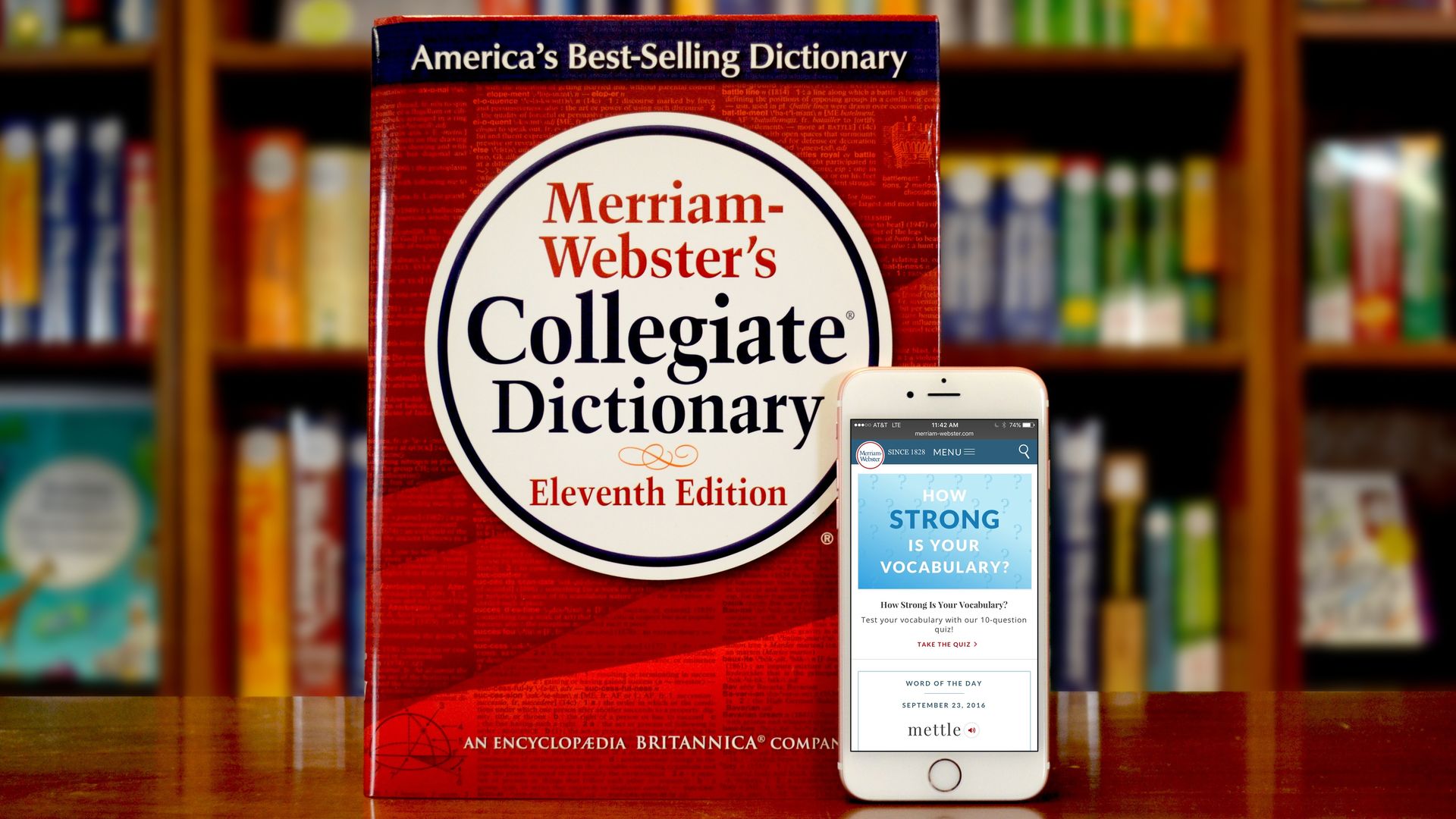 Merriam-Webster declared the personal pronoun "they" as word of the year, with a 313% increase in Merriam-Webster.com lookups over 2018, AP reports.
Why it matters: Merriam-Webster recently added a new definition to its online dictionary to reflect use of "they" as relating to a person whose gender identity is nonbinary.
In October, the American Psychological Association endorsed "they" as a singular third-person pronoun in its style guide for scholarly writing.
"We believe writers should try to use a person's self-identified pronoun whenever feasible," said Jasper Simons, chief publishing officer for the APA.
"The singular 'they' is a way for writers to avoid making assumptions about gender when it is not known."
Flashback: The American Dialect Society, which is dedicated to the study of the English language in North America, named "they" its word of the year for 2015, in recognition of its emergence among people who reject "he" and "she."
Go deeper:
Go deeper