House committee to hold hearing on Afghanistan war findings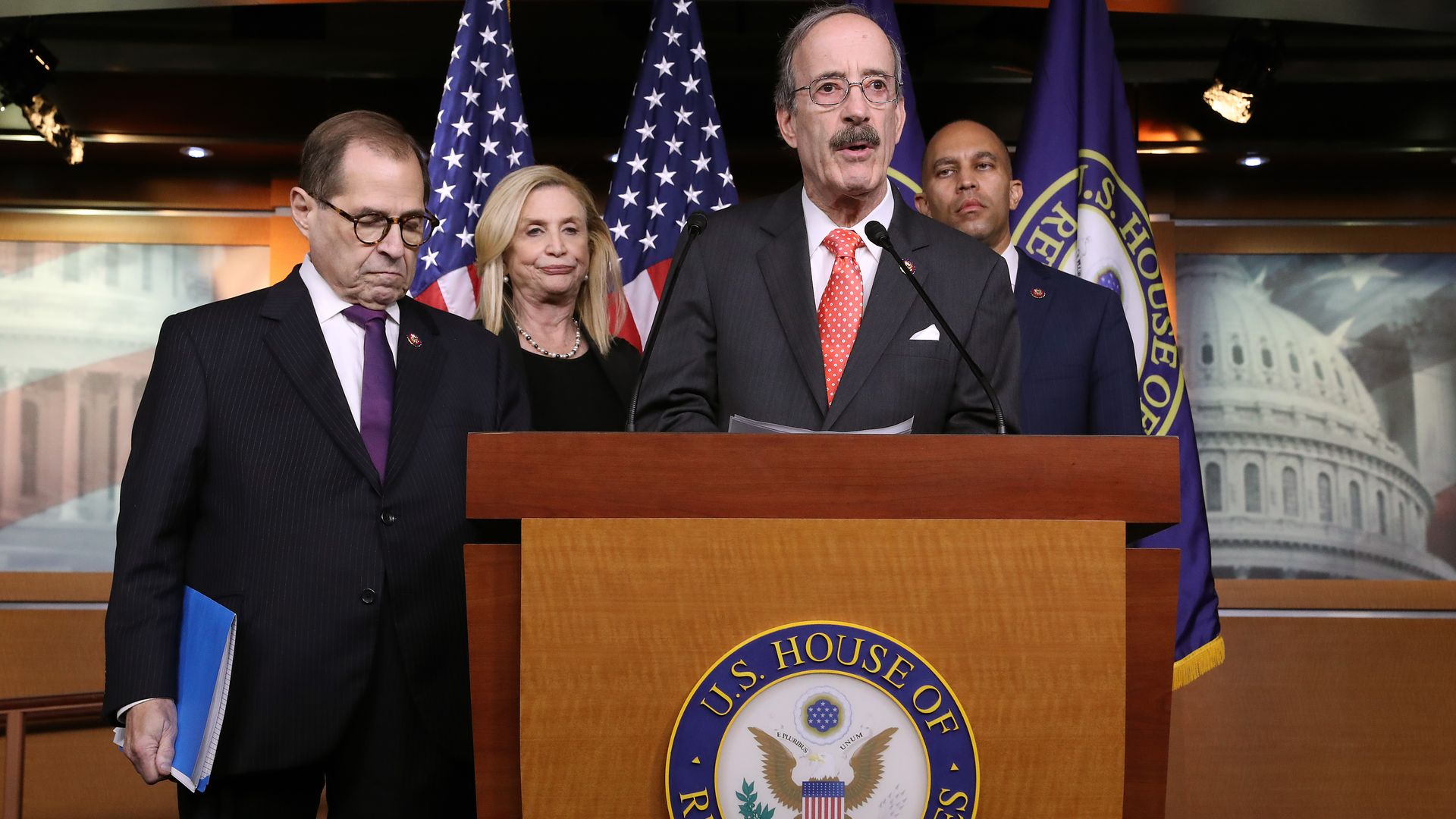 Chairman of the House Foreign Affairs Committee Rep. Eliot Engel announced Tuesday plans for a hearing with the Special Inspector General for Afghanistan Reconstruction in response to an incriminating report that three U.S. administrations misled the public in regard to the Afghanistan war.
"I fully expect the State Department and other agencies to cooperate in the committee's endeavor to provide transparency and accountability to the American people on the impact of 18 years of war and more than $2 trillion spent."
— Rep. Eliot Engel, in a statement on Tuesday
Background: The Washington Post obtained thousands of pages of interviews from generals, diplomats and other top officials describing a war effort without a functional strategy. The report also contained PR efforts that promoted a false narrative suggesting the U.S. was making steady progress in Afghanistan, despite knowing the war effort was failing.
"The war in Afghanistan has gone on too long and I'm disgusted by the failures in U.S. policymaking which have kept our forces there for years after they should have departed," Engel said.
Go deeper:
Go deeper