Federal deficit sees 12% increase in two months, topping $342 billion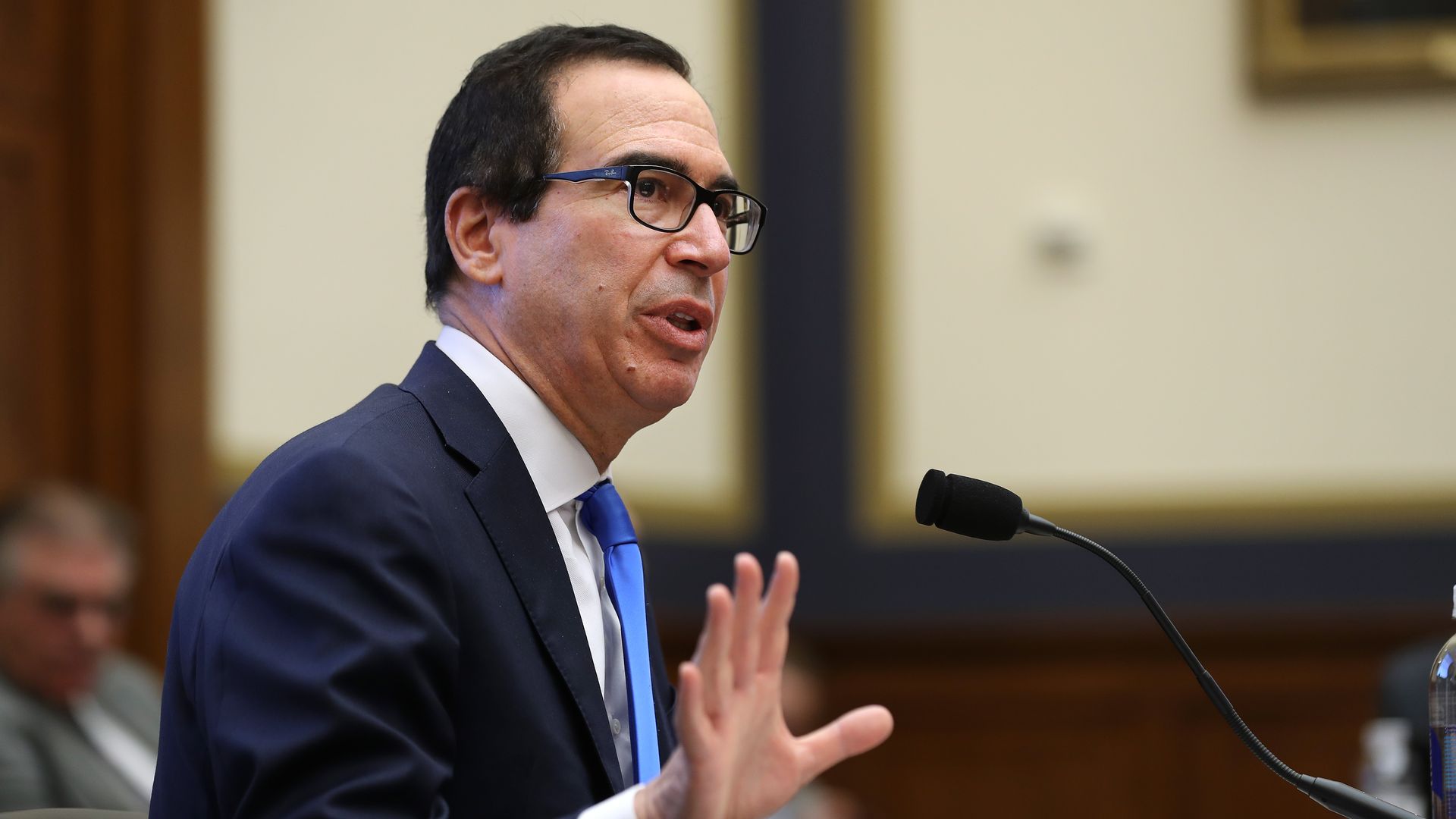 The federal deficit hit $342 billion for the first two months of fiscal year 2020, according to new Congressional Budget Office estimates.
The big picture: The annual deficit is forecast to average $1.2 trillion a year between 2020 and 2029, about 4.4% to 4.8% of gross domestic product, according to the CBO. Meanwhile, the national debt exceeded $23 trillion in November.
By the numbers: Between October and November, individual and payroll tax revenues increased by about 4%, or roughly $17 billion, while corporate tax receipts rose by 14%, or about $1 billion.
Government spending increased by 6% to $813 billion during those two months. Part of those expenditure came from a 7% increase in government programs like Social Security and Medicare.
Department of Defense spending also rose by 7%, or $8 billion. Department of Education spending climbed by 25%, or $3 billion.
Go deeper: U.S. budget gap hits $134.5 billion, up 34% in a year
Go deeper