New York learns a valuable lesson about subsidies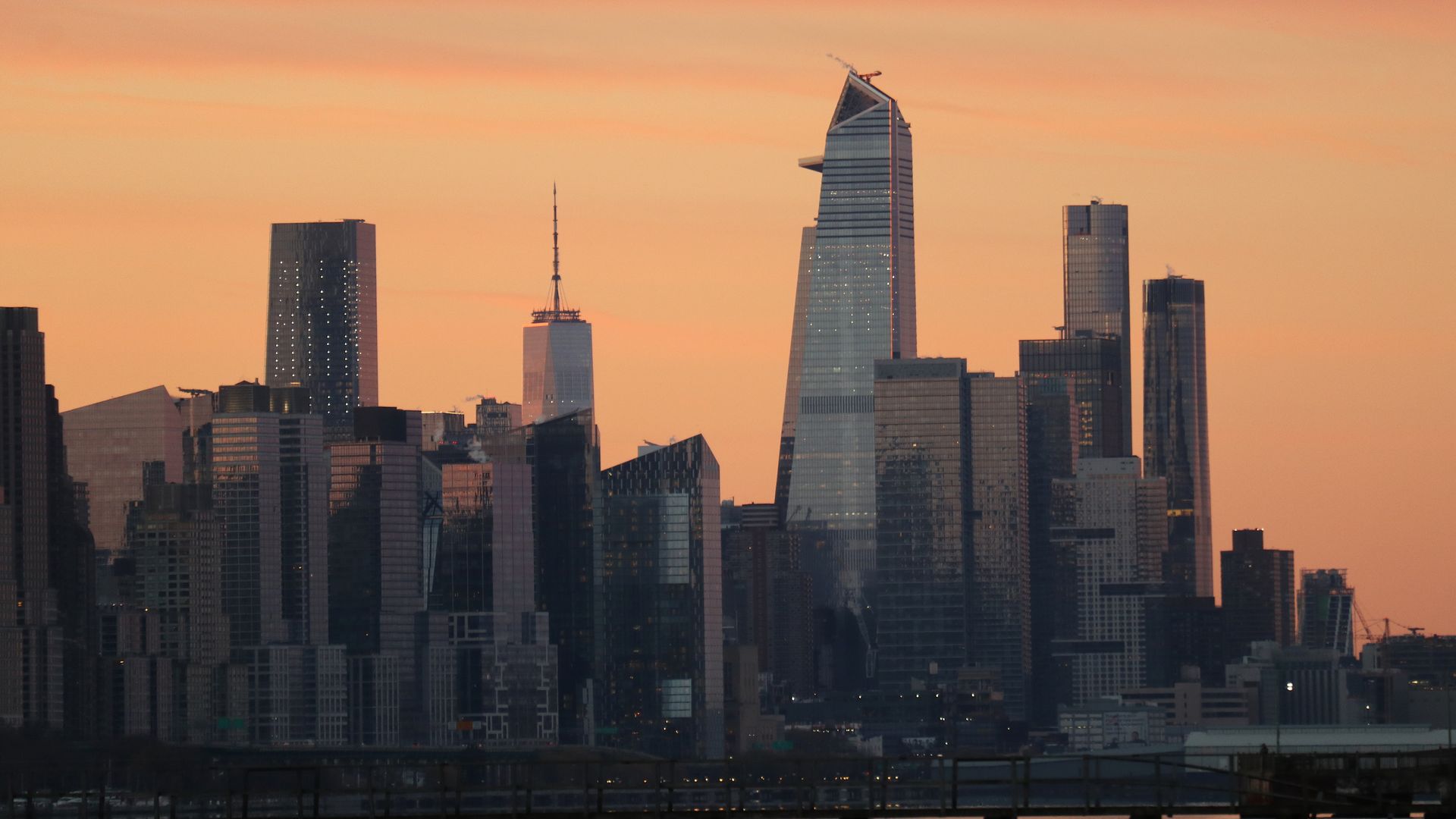 Without getting billions in tax write-offs or a signature helipad for CEO Jeff Bezos, Amazon announced it had signed a new lease for 335,000 square feet of real estate in the developing Hudson Yards neighborhood of Manhattan.
What's happening: The company said the building will be home to 1,500 employees, and represents "Amazon's largest expansion in New York since the company stunned the city by abandoning plans to locate its second headquarters" there, WSJ's Keiko Morris reported Friday.
The deal followed a story from WSJ that Facebook was in talks to lease 700,000 square feet in the city.
"Combined with Facebook's other recent deals in the city, such a move would catapult the social-media company into the top ranks of the city's largest corporate tenants," Morris noted.
Why it matters: The move brings Amazon to New York in a major way and shows that it doesn't take billions of dollars in giveaways for the city to attract the top names in tech.
The N.Y. Times notes that the "lease does not qualify for the kind of tax credits and other government sweeteners the company had won in exchange for building a huge campus in Long Island City."
Of note: Critics charged that Amazon's HQ2 would have brought with it 25,000 jobs. However, that number was an estimate of jobs from Amazon that was not vetted by any outside party, and the jobs theoretically would have been created over 10 to 20 years.
The company had planned to hire just 700 people in its first year of operation and increase that to 3,000 the following year.
Go deeper:
Go deeper