Luka Dončić breaks Michael Jordan's record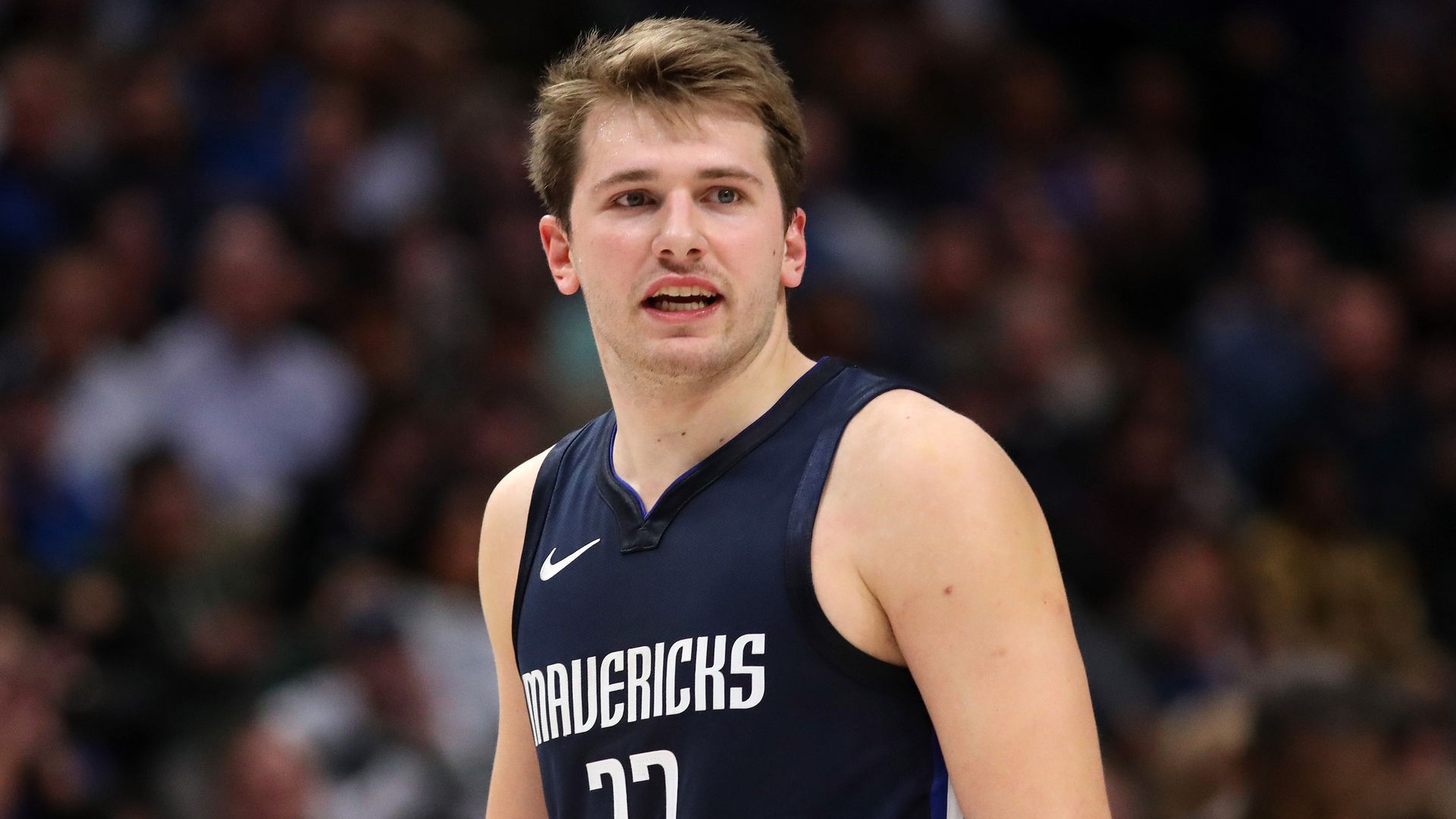 Dallas Mavericks' Luka Dončić just passed Michael Jordan for the most consecutive games since the NBA/ABA merger with at least 20 points, five rebounds and five assists (19). Reminder: He's 20 years old.
Why it matters: We appear to be watching the emergence of an all-time great, and Dončić's historic start could forever change how overseas players are viewed.
By the numbers: Here are the best seasons by a 20-year-old in NBA history, according to their player efficiency rating (PER):
Dončić: 30.1 points, 10.0 rebounds, 9.2 assists in 33.4 minutes; 32.2 PER
Anthony Davis: 20.8 points, 10.0 rebounds, 2.8 blocks in 35.2 minutes; 26.5 PER
LeBron James: 27.2 points, 7.4 rebounds, 7.2 assists in 42.4 minutes; 25.7 PER
Shaquille O'Neal: 23.4 points, 13.9 rebounds, 3.5 blocks in 37.9 minutes; 22.9 PER
What they're saying:
"On draft day Doncic was likely to be an All-Star for a very good team one day. That he has, so quickly, done in this league what he did in Europe two seasons ago, tells us how similar the European leagues are to the NBA. After the top 50 or so players here, there isn't much separating the talent. Doncic's success will help pave the way for more guys to make the jump."
—
David Thorpe, TrueHoop (subscription)
Go deeper:
Go deeper