What they're saying: Former FBI officials respond to inspector general report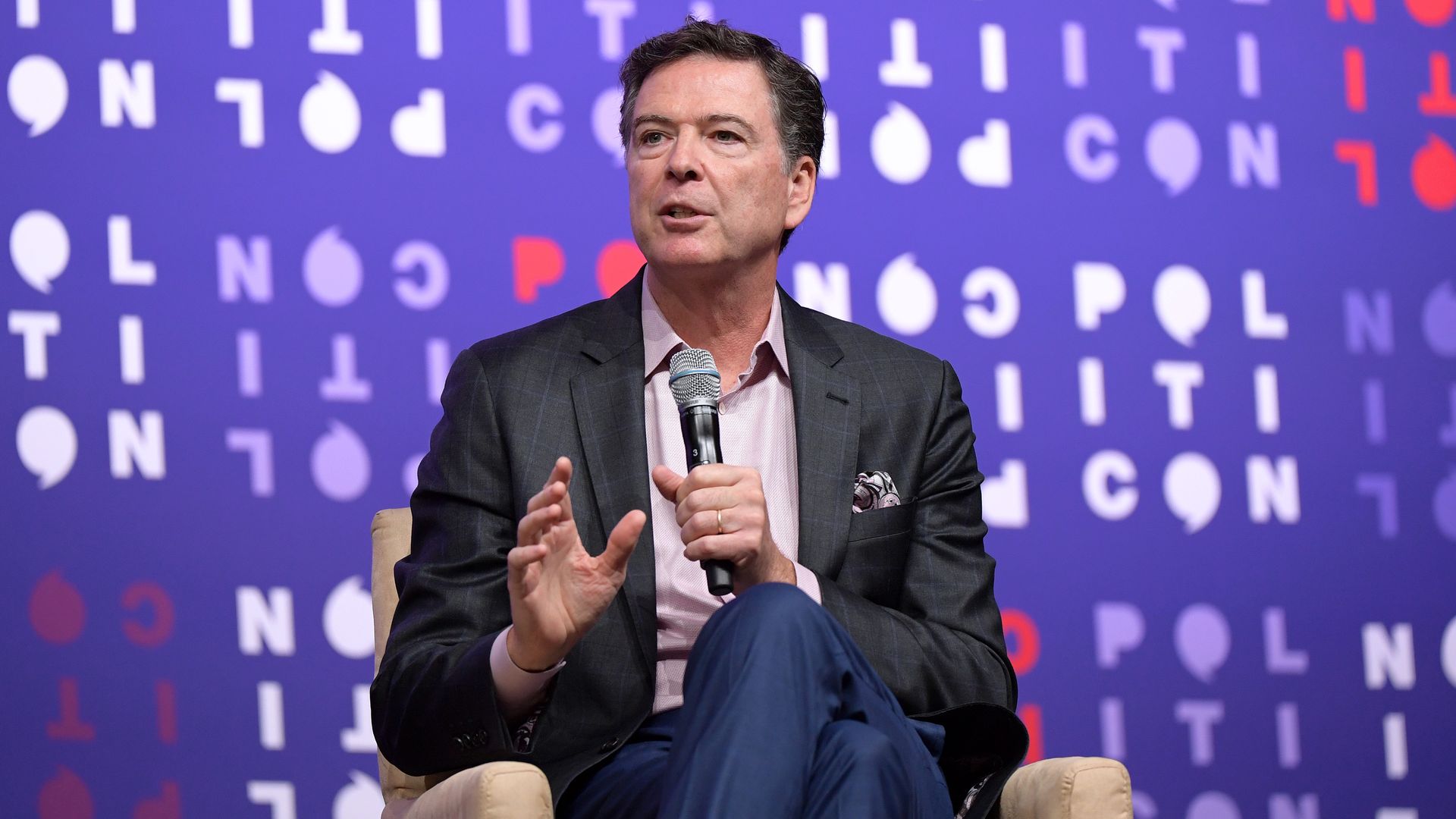 Responding to a Justice Department inspector general report that found that political bias did not taint the 2016 Russia investigation, former FBI Director James Comey wrote in a Washington Post column Monday that "those who smeared the FBI are due for an accounting."
Why it matters: The report largely debunks conspiracy theories promoted by Trump and his allies that the Russia investigation was politically motivated and a product of the so-called "Deep State." However, the report also rebukes FBI officials in rather harsh terms for failing to meet agency standards, especially with respect to surveillance warrants.
"The president said the FBI's actions were 'treason.' The current attorney general even slimed his own organization by supporting Trump's claims, asserting there had been 'spying' on the campaign. Crimes had been committed, the Trump crowd said, and a whole bunch of former FBI leaders, including me, were likely going to jail.
On Monday, we learned from a report by the Justice Department's inspector general, Michael Horowitz, that the allegation of a criminal conspiracy was nonsense. There was no illegal wiretapping, there were no informants inserted into the campaign, there was no 'spying' on the Trump campaign.
Although it took two years, the truth is finally out."
— James Comey in a Wahington Post column
Of note: Comey also tweeted that Fox & Friends had booked him for an interview scheduled for Tuesday morning, but the network canceled after the report was released.
What they're saying:
President Trump claimed Monday that he had been briefed on the report, but nonetheless attacked the Russia investigation as "an attempted overthrow" — which is not supported by any evidence. "It's a disgrace what's happened with the things that were done to our country," Trump said in the Oval Office. "It's incredible, far worse than what I ever thought possible. They fabricated evidence and they lied to the courts."
Current FBI Director Christopher Wray told ABC News that many of the FBI oversights detailed in the report are "unacceptable," but added that it's "important that the inspector general found that, in this particular instance, the investigation was opened with appropriate predication and authorization."
Former FBI Deputy Director Andrew McCabe's lawyer said in a statement: "Mr. McCabe did not know about any of these issues and the report makes clear that there is no way he could have known unless someone specifically brought them to his attention. The report makes clear that no one did."
Former FBI lawyer Lisa Page tweeted: "The sum total of findings by IG Horowitz that my personal opinions had any bearing on the course of either the Clinton or Russia investigations? Zero and Zero. Cool, cool. /end"
Former FBI Deputy Assistant Director Peter Strzok's lawyer said in a statement "This independent Department of Justice report confirms what everyone who has worked with Pete Strzok already knew — in 25 years of protecting our country, his personal opinions never impacted his work as an official of the FBI. Those who recklessly deny this truth for political gain do a grave disservice."
Former FBI general counsel James Baker told CNN, "I think the president should apologize to us [FBI officials]. The conclusions are quite clear that the President's statements over these past several years were all wrong — that there was no hoax, there was no conspiracy to overthrow anybody, there was no sedition, there was no treason, there was no evidence of any of that."
Go deeper: Justice Department inspector general concludes Russia probe was justified
Editor's note: This article has been updated with Baker's comments.
Go deeper