Trump suggests North Korea collapsing nuclear talks is election interference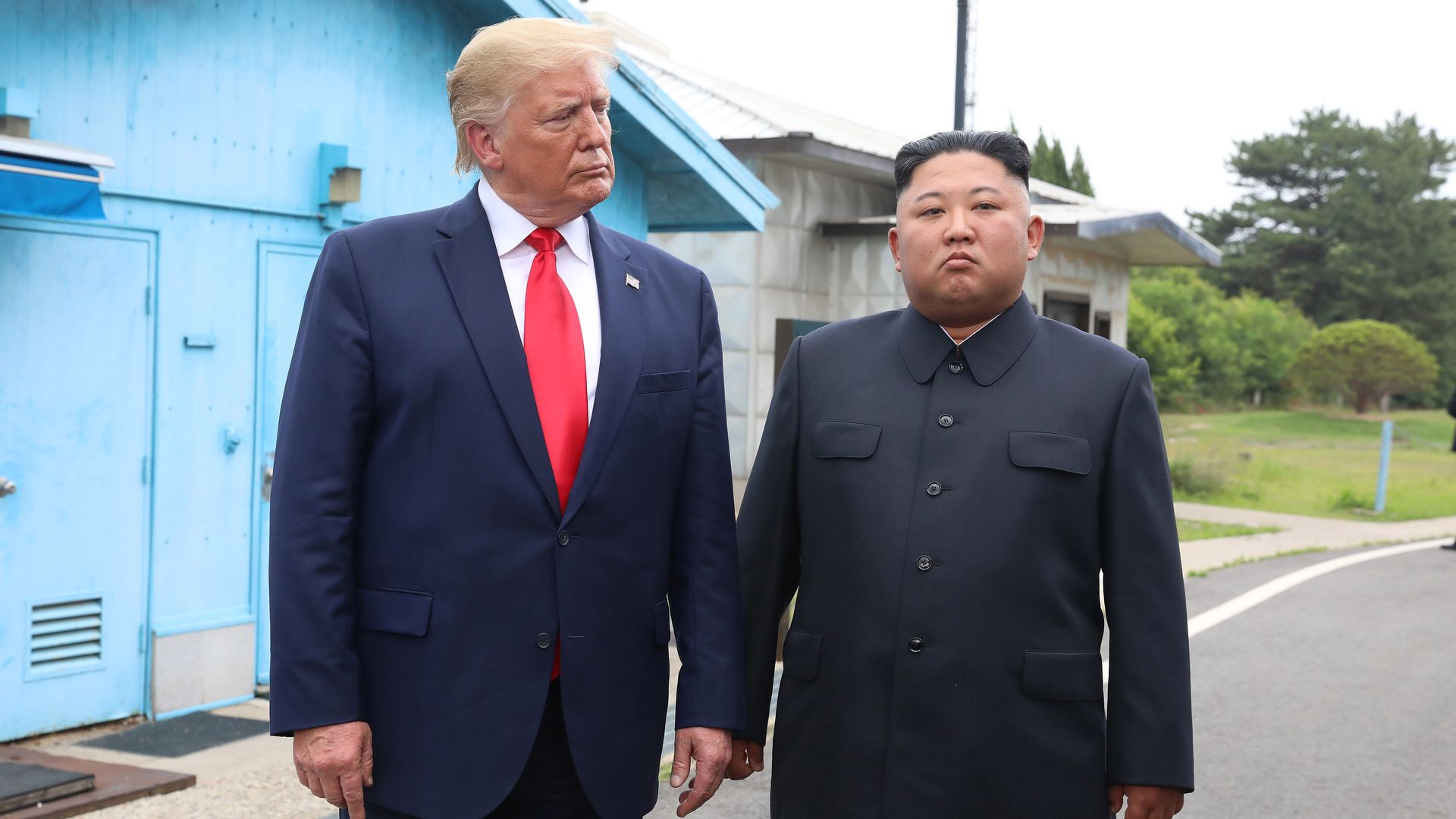 In a Sunday tweet, President Trump doubled down on an argument that North Korea should not take denuclearization talks off the table — as the country stated it would on Saturday — because it could be seen as interfering in the upcoming presidential election.
What he's saying: "Kim Jong Un is too smart and has far too much to lose, everything actually, if he acts in a hostile way," Trump tweeted. "He signed a strong Denuclearization Agreement with me in Singapore. He does not want to void his special relationship with the President of the United States or interfere with the U.S. Presidential Election in November."
Trump said Saturday: "I'd be surprised if North Korea acted hostilely. I have a very good relationship with Kim Jong-un. I think we both want to keep it that way. He knows I have an election coming up. I don't think he wants to interfere with that."
Context: UN envoy for North Korea Kim Song said Saturday that denuclearization is no longer an option with the U.S. The two countries signed an agreement last year with vague stipulations on denuclearization, but North Korea has said for weeks that negotiating with the U.S. has become impossible due to "hostile" policies.
Between the lines: Trump's insinuation that the breakdown in nuclear talks somehow amounts to election interference underscores the degree to which he often views foreign policy through a personal or political lens.
Go deeper: South Korea says U.S. is "very actively" coaxing North Korea to return to nuclear talks
Go deeper