North Korea: Denuclearization talks are off the table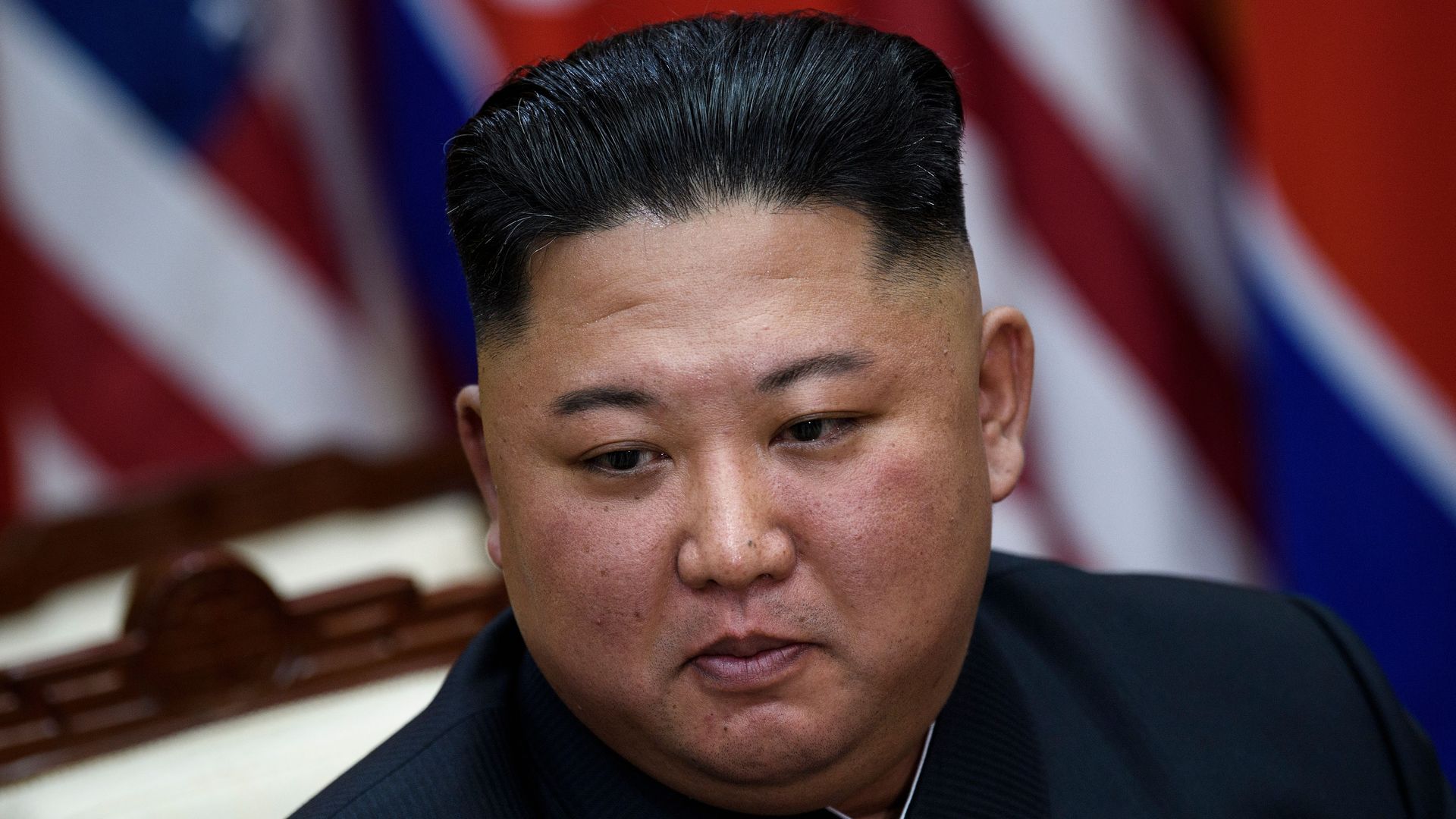 North Korea insisted that denuclearization has "already gone out of the negotiating table" on Saturday, in a statement from the country's ambassador to the United Nations.
The big picture: Denuclearization talks between the two countries have not achieved anything concrete since President Trump and Kim Jong-un signed a four-point peace plan last year — which was vague on the process of denuclearization.
"We'll see about North Korea. I'd be surprised if North Korea acted hostilely. I have a very good relationship with Kim Jong-un. I think we both want to keep it that way. He knows I have an election coming up, I don't think he wants to interfere with that."
"The relationship is very good but, you know, there is certain hostility, there's no question about it. I don't know that his relationship with South Korea is very good, but we're going to find out."
— Trump
said on Saturday
when asked by reporters about North Korea's statement
Go deeper: North Korea calls U.S. position in denuclearization talks "sickening"
Go deeper