Frostiest air of the season expected to blast Midwest next week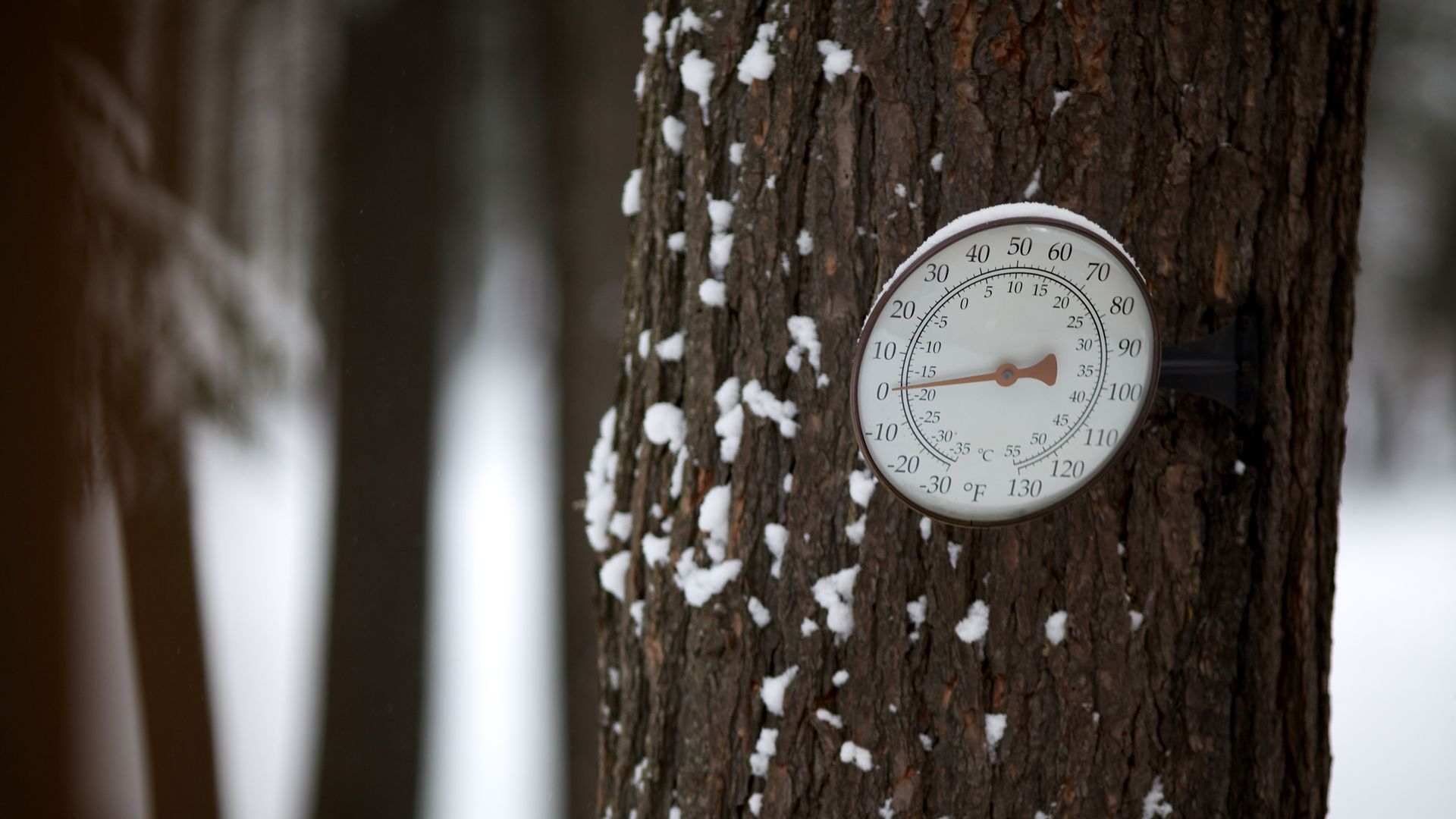 The Upper Midwest and Great Lakes region is forecast to be hit with temperatures 30 degrees below average under Arctic high-pressure next week, the Washington Post reports.
The state of play: In addition to the intense cold, rain and snow are likely and could impact travel conditions the Weather Channel notes.
Chicago could spend 80 hours or more with below-freezing temperatures starting Monday, per the Post.
North Dakota is anticipated to hit the single digits on Tuesday and Wednesday, with "overnight lows 10 to 15 below zero" possible, the National Weather Service reports.
Minneapolis could hit a record-low next Wednesday morning, with the National Weather Service forecasting minus-12 degrees. The record low for December presently sits at minus-14 dating back to December 11, 1972, per the Post.
Yes, but: Washington, Philadelphia, Baltimore and Richmond may see a warm stream pushing the cities close to 60 degrees, while Raleigh, N.C. is forecast to hit the 70-degree mark, the Post writes.
Go deeper:
Go deeper