Cory Booker: It's "stunning" that Bloomberg would call me "well-spoken"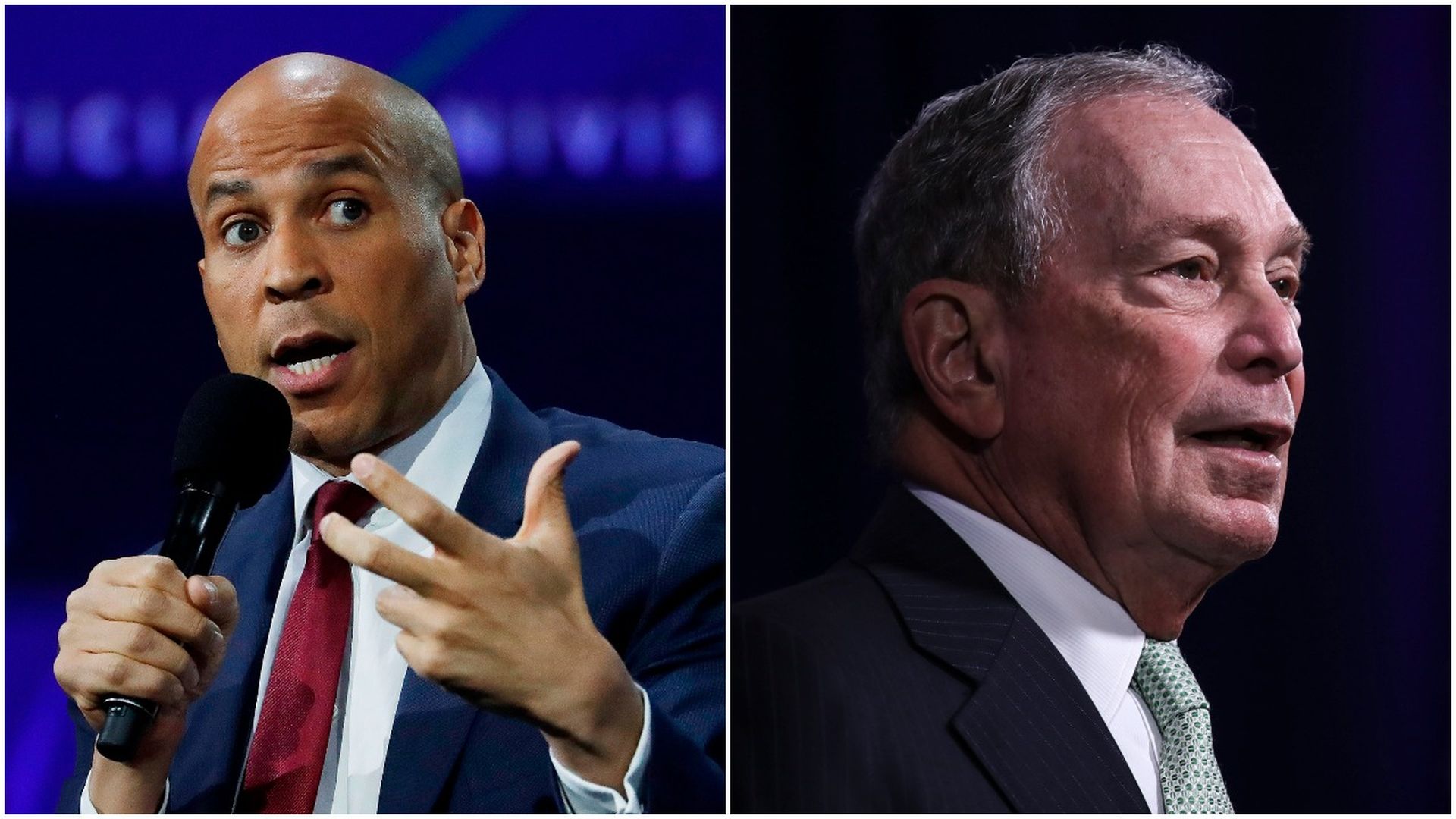 Sen. Cory Booker said on Friday that he hopes people around 2020 rival Michael Bloomberg are discussing why describing him as "well-spoken" is problematic and part of bigger frustrations within the black community, CNN reports.
Catch up quick: Bloomberg characterized Booker as "well-spoken" Friday morning when responding to a reporter's question about how only white candidates are expected to participate in the next Democratic debate, per CNN.
What they're saying: Bloomberg told reporters later on Friday that he "probably shouldn't have used the word," and noted that Booker is a Rhodes Scholar, which he called "much more impressive" than his own academic background.
"It's sort of stunning at times that we are still revisiting these sort of tired, you know, tropes or the language we have out there that folks I don't think understand. And the fact that they don't understand is problematic."
— Cory Booker on Friday
Go deeper:
Go deeper