Biden: "We're likely to inherit a recession" from Trump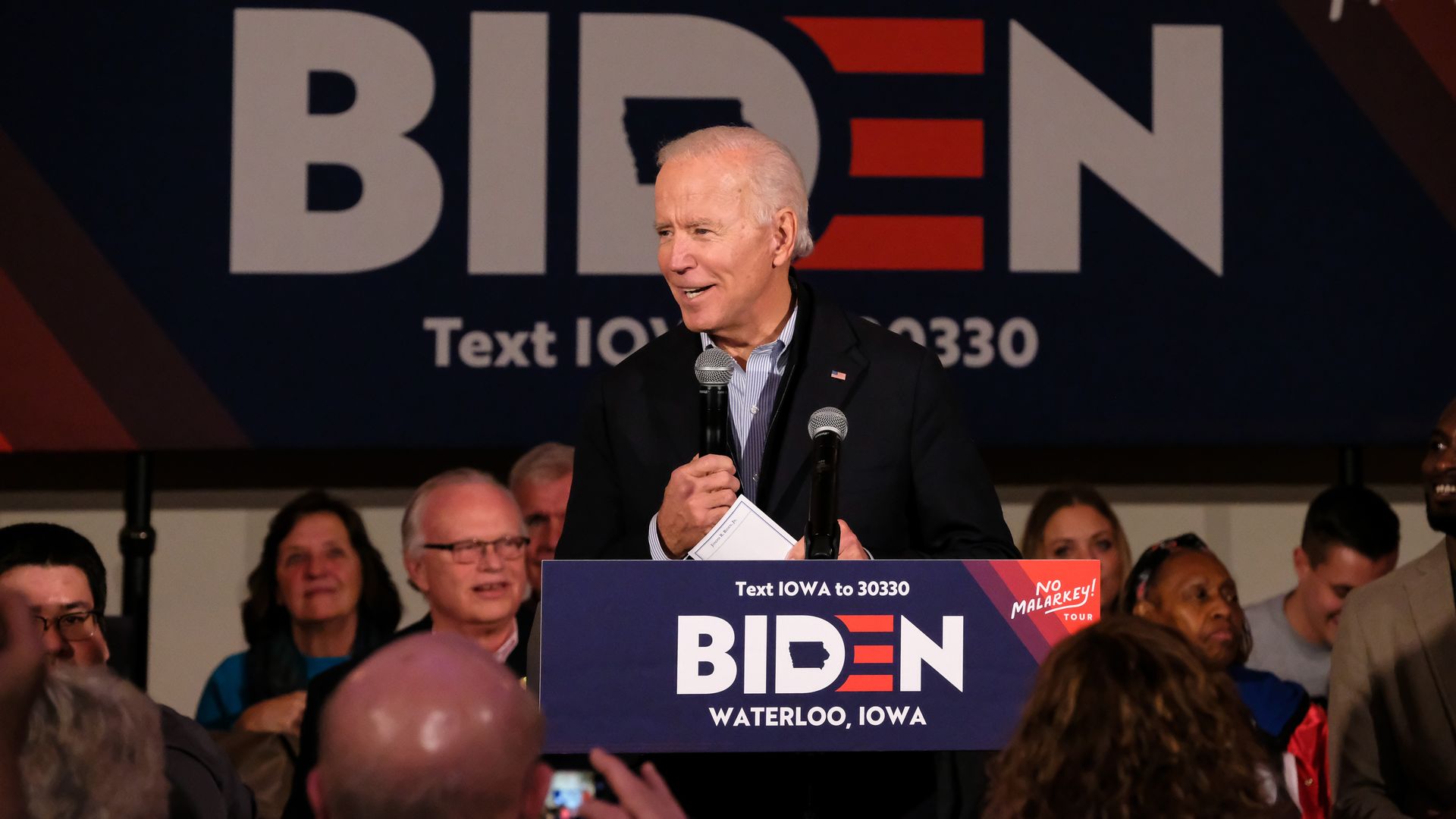 Former Vice President Joe Biden said "we're likely to inherit a recession, at least a significant economic slowdown," during an interview with CNBC's John Harwood.
Why it matters: Biden slammed President Trump's economic policies in the interview, saying Trump's plan won't help the economy grow in the long run. Biden also said Trump is "ripping the soul out of this country."
There's often worries of a recession hitting. However, it's often difficult to predict when and why one will hit.
What he's saying:
"The president has increased with his profligate tax cut to the very wealthy the deficit by $1 trillion, $900 billion. It can't be sustained."
"But what [the Obama administration] did at the same time was we were able to invest it in things that in fact grew the economy at the same time. That's the exact opposite of what Trump has done."
Go deeper:
Go deeper