Sanders reveals $150 billion plan to increase broadband access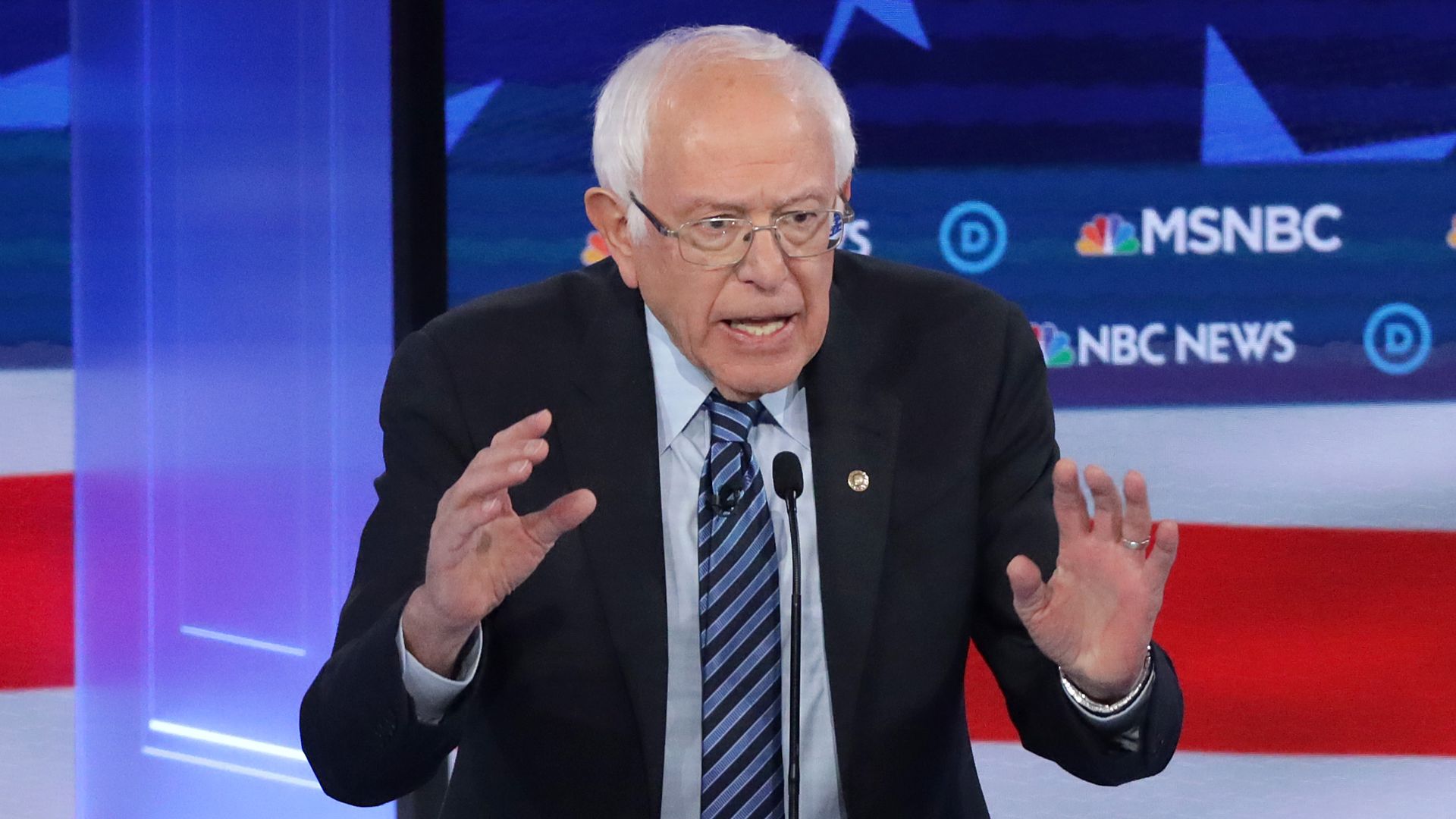 Bernie Sanders released a new $150 billion plan on Friday to increase broadband internet access across the U.S. and break up what his campaign labels "internet service provider and cable monopolies."
The big picture: Sanders is one of many 2020 candidates, such as Joe Biden and Elizabeth Warren to release a plan to increase high-speed broadband access.
Increasing broadband access and lowering costs:
Sanders says that he would build the needed infrastructure by providing $150 billion toward internet access through the Green New Deal.
He wants to increase broadband access specifically for those in affordable housing, living with disabilities, schools and on tribal lands.
Breaking up large companies:
Sanders said he will use existing antitrust authority to break up large service providers such as Verizon, AT&T and Comcast.
He would also prevent internet service providers from providing content.
Build communication networks:
Sanders wants all new broadband infrastructure to be built so that it's resilient to extreme weather events brought on by climate change — like floods, hurricanes and wildfires.
Go deeper:
Go deeper