Mets on verge of sale to hedge fund billionaire Steve Cohen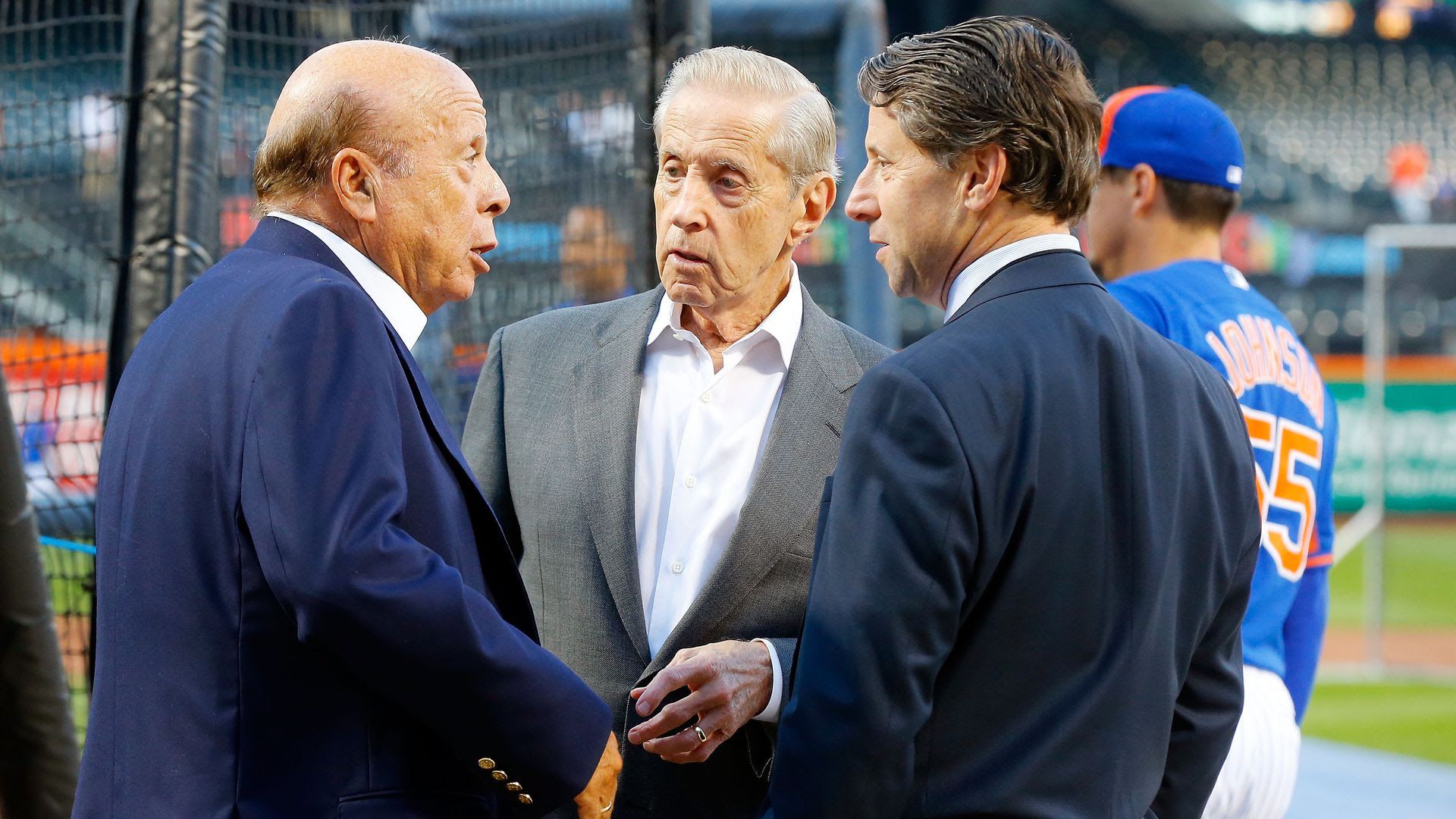 The New York Mets are in the process of being sold to hedge fund billionaire Steve Cohen, who is currently a minority owner in the team.
Why it matters: This would represent a massive change in the landscape of New York sports and a new chapter for the beloved, if troubled, Mets franchise.
"It would also be the biggest step in the re-emergence of Mr. Cohen. ... [He] was a major figure in New York society and the art world when his fund became embroiled in a series of insider trading investigations that began after 2009," per NYT.
"He was never charged with wrongdoing, but his firm ultimately paid nearly $2 billion in fines and he agreed not to manage outside money for two years."
The state of play: Current owner Fred Wilpon, 83, would continue to serve as chairman for five years and his son, Jeff, would remain chief operating officer for that same time.
Fred bought half the team in 1980, and the other half in 2002. Cohen bought a minority stake in 2012, as the Wilpons struggled to recover from losses suffered in Bernie Madoff's Ponzi scheme.
Go deeper: Small cities fight back against MLB proposal to cut minor league teams
Go deeper