1,000 Iranians may have been killed in protests, U.S. estimates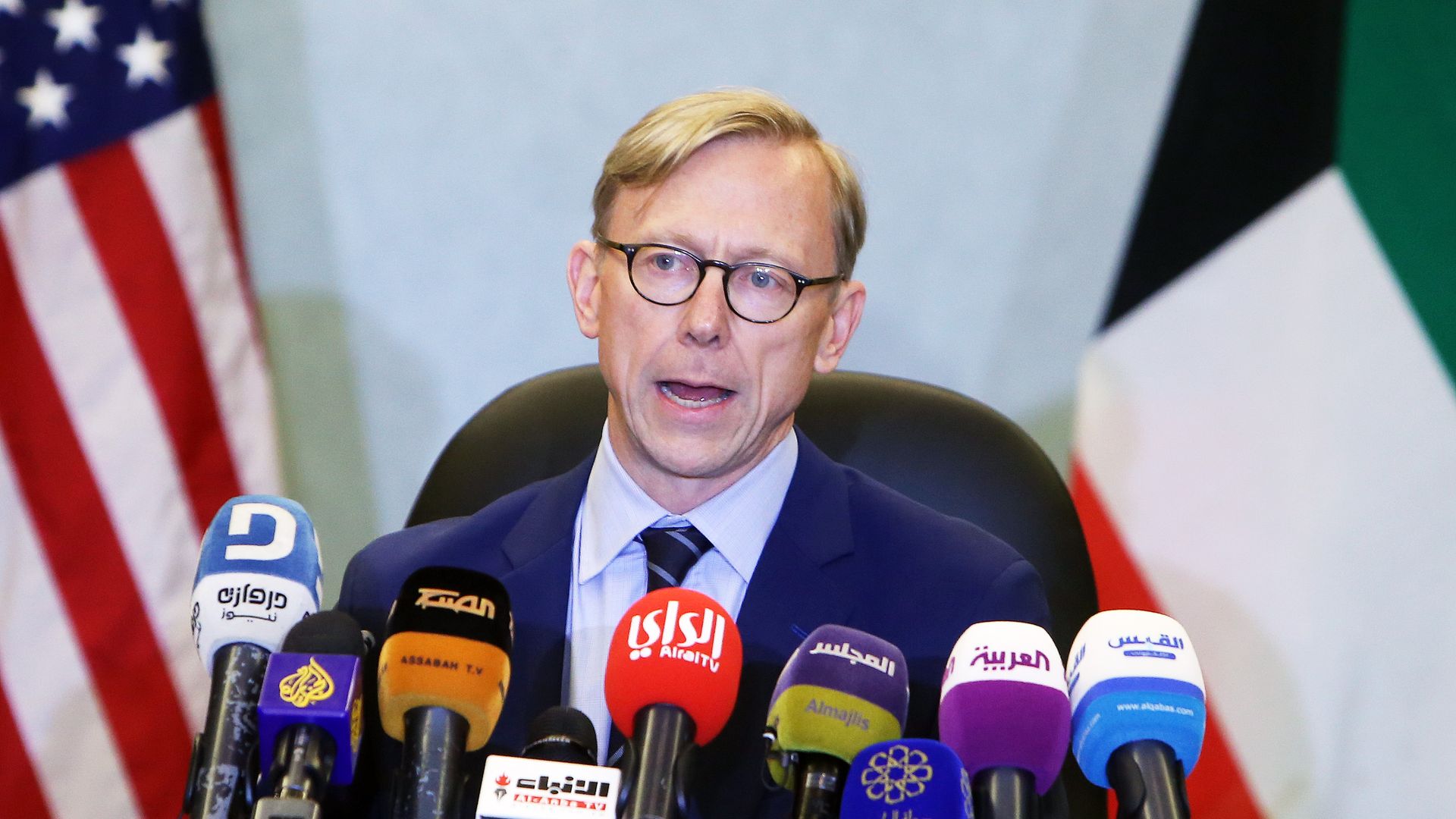 U.S. Iran envoy Brian Hook said at a press conference Thursday that the Iranian government "could have murdered over 1,000 Iranian citizens" during a crackdown on protests in recent weeks, calling it "the worst political crisis the regime has faced in its 40 years."
Why it matters: While the Iranian government appears to have carried out its deadliest crackdown since the 1979 Islamic Revolution, Hook's number is far higher than most other credible estimates. Amnesty International has confirmed 208 deaths.
The big picture: The protests began several weeks ago after the Iranian government hiked gas prices by 50%, prompting anti-regime demonstrators to take to the streets within 72 hours.
Hook confirmed a New York Times report that the Islamic Revolutionary Guards Corps opened fire on unarmed protestors in the southwest city of Mahshahr, claiming that videos received by the State Department show as many as 100 Iranians were murdered and loaded into trucks.
He added that "many thousands" of protestors have been injured and at least 7,000 have been detained. Hook said that two prisons to which many of the protestors have been taken "meet the criteria for gross human rights violations."
President Hassan Rouhani has called for many of the protesters to be freed, though it's unclear whether and when that will happen.
Go deeper: Iranian government meets growing protests with harsher crackdown
Go deeper