Netanyahu says he discussed West Bank annexation, defense treaty with Pompeo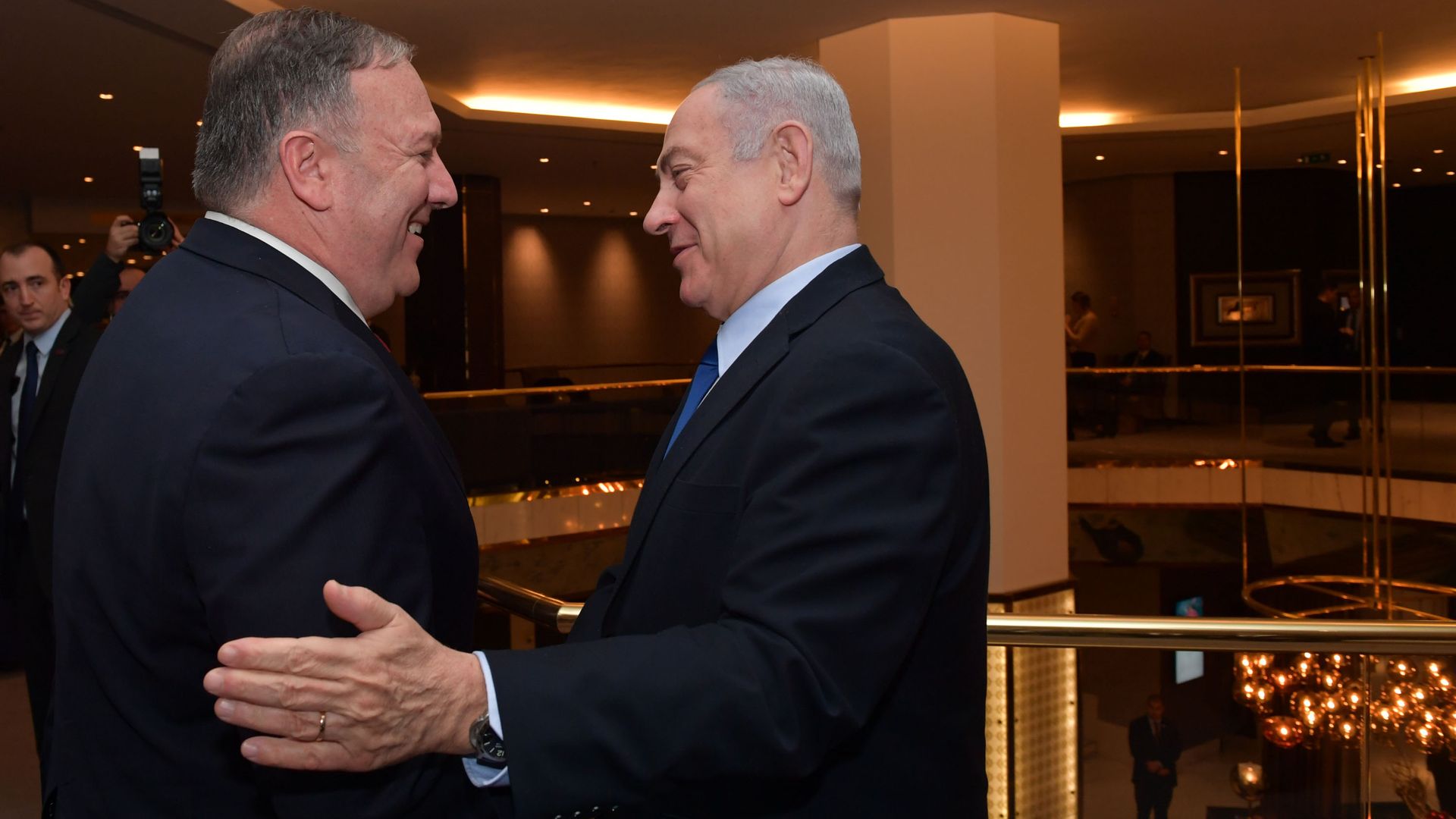 Lisbon — Israeli Prime Minister Benjamin Netanyahu said in a briefing to reporters in Lisbon that in a meeting with U.S. Secretary of State Mike Pompeo on Wednesday, they discussed the issue of Israeli annexation of the Jordan Valley in the West Bank and they agreed to push the issue of a U.S.-Israeli defense treaty.
Why it matters: Both issues were prominent in Netanyahu's campaign last September and are expected to be focal points in his upcoming campaign that could launch in less than a week.
Netanyahu admitted it will be hard to implement both plans so long as Israel has an interim government, and that it will be problematic to pursue as the U.S. nears the 2020 presidential election over the next several months.
The state of play...
On annexation: Netanyahu only said he discussed the issue with Pompeo, and stressed that it will be legally impossible to annex the Jordan Valley before Israel has a new government.
On U.S.-Israel defense treaty: Netanyahu said he and Pompeo agreed to promote the issue moving forward. He said he will have to check if it is possible to legally sign a defense treaty with an interim government in place. Netanyahu said he will ensure the defense treaty will not limit the Israel Defense Forces' freedom of operation.
On Iran: Netanyahu added that he discussed the Iranian issue with Pompeo, and stressed that meeting with the secretary of state was "critical" for Israel's security.
"It's not a spin. We have to increase the pressure on the Iranians."
— Benjamin Netanyahu
Go deeper:
Go deeper