Rock climbing is having a moment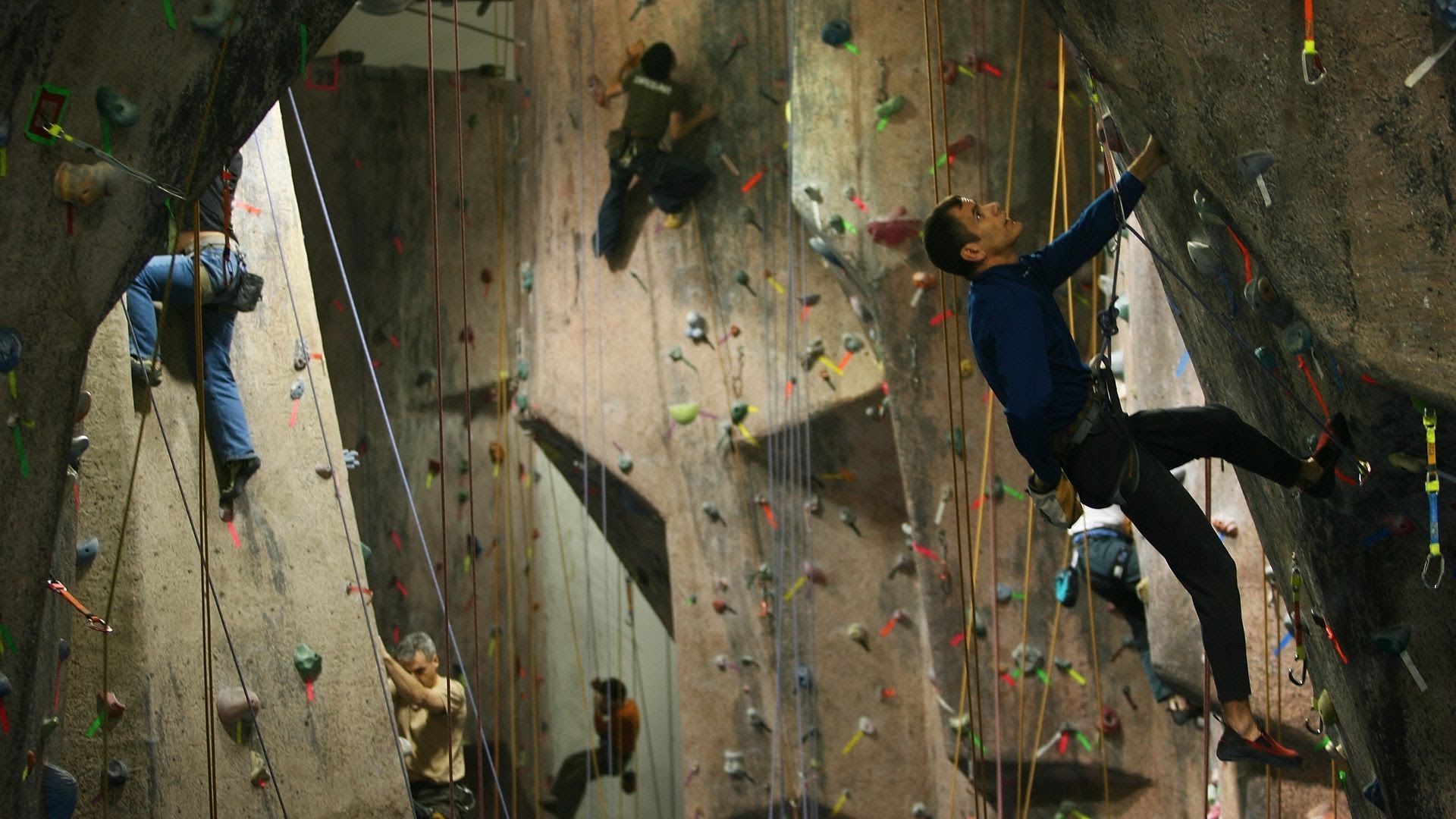 Elite athletes like Alex Honnold and popular films like "Free Solo," which chronicles his ropeless ascent of El Capitan, have brought increased exposure to rock climbing — and come August, the sport will make its Olympics debut.
The big picture: While climbing continues to mature as a competitive sport, it's also gaining popularity among young urbanites, who appreciate the workout.
"Young professionals flock to [climbing gyms] after work because the exercise is intense, unstructured and sociable," writes NYT's Kate Dwyer.
"These gyms may be one of the last urban locales where talking to strangers is encouraged."
What they're saying: Three-time U.S. National Champion climber Sasha DiGiulian, 27, believes the climbing industry is expanding in tandem with the boutique fitness world (Barry's, SoulCycle, etc).
"They're opening these boutique studios that are dedicated to optimizing your fitness in order to 'train for your next adventure,' is their slogan. They're not even the traditional sense of climbing, it's climbing broken down into a fitness class. That definitely didn't exist even five years ago."
— Three-time U.S. National Champion climber Sasha DiGiulian, per NYT
The other side: Celebrity trainer Harley Pasternak doesn't think rock climbing provides a good enough workout to rival popular fitness classes.
"Most of the muscles that people really need to strength-train — hamstrings, glutes, lower back, rhomboids, triceps — are not really worked during rock climbing," he told the Times.
Go deeper: Hurling comes to America
Go deeper