FCC to launch $9B 5G Fund to bolster rural coverage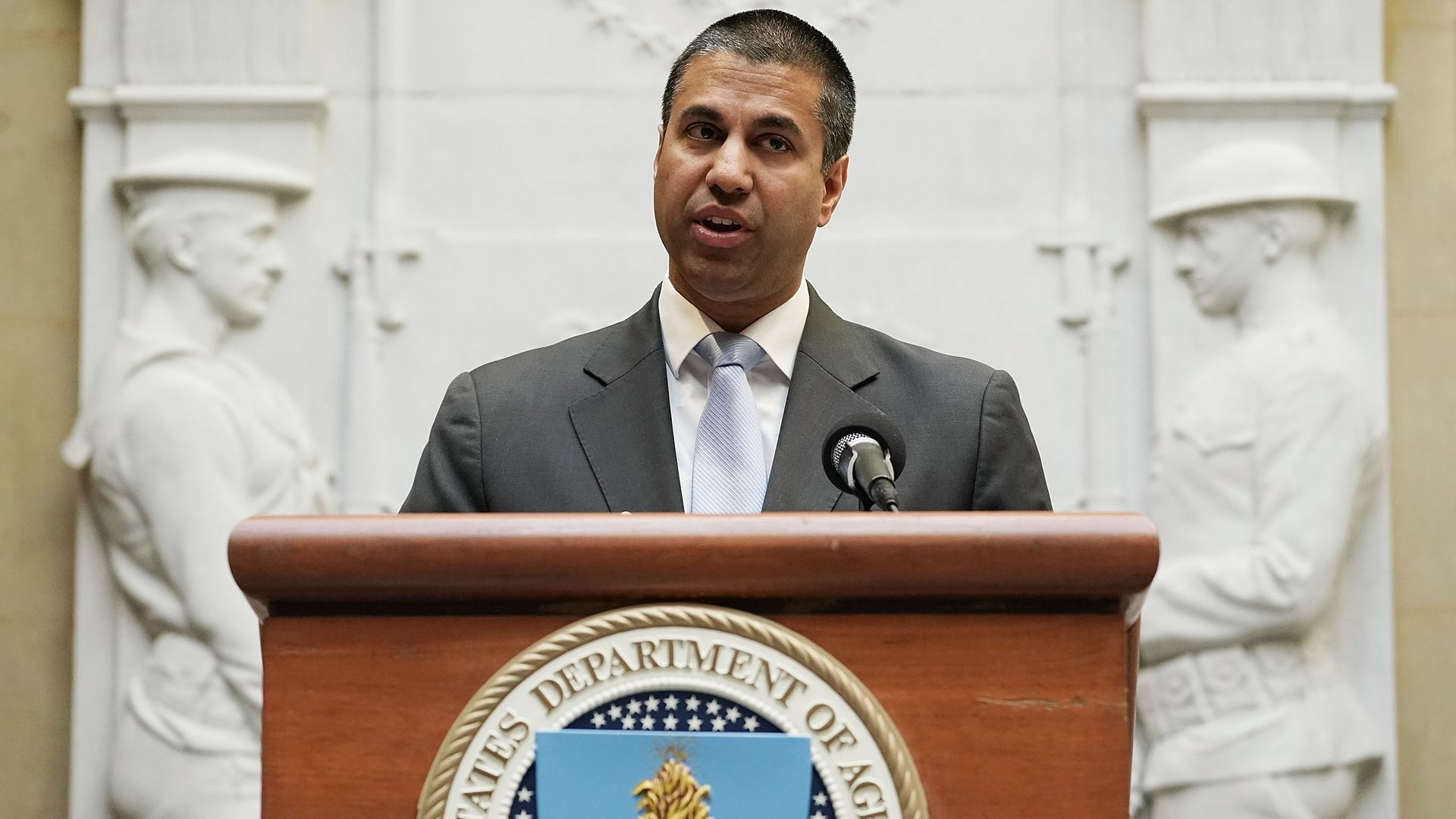 The Federal Communications Commission intends to launch a new $9 billion 5G Fund to spur deployment of wireless service in hard-to-serve rural areas, scrapping an existing program meant to spur 4G LTE service.
Why it matters: Each new wave of wireless technology has rolled out quickly in urban centers but faced technical and financial hurdles in reaching rural customers. The FCC struggled to get the previous $4.53 billion 4G program off the ground over the last two years amid widespread criticism that coverage data submitted by the carriers did not accurately reflect where there already is 4G service.
Driving the news: A commission staff report released Wednesday found that data submitted by Verizon, U.S. Cellular and T-Mobile for the original funding program, Mobility Fund Phase II, did not reflect on-the-ground experiences measured by speed tests.
Staffers drove nearly 10,000 miles to conduct speed tests of carrier networks, FCC chairman Ajit Pai said. The staff report said only 62 percent of the drive tests showed the expected minimum download speeds.
"Mobile carriers must submit accurate broadband coverage data to the commission," Pai said in a statement. "Simply put, we need to make sure that federal funding goes to areas that need it the most."
FCC staff recommended in a report that the commission audit the coverage filings of carriers in other proceedings and take other steps to ensure coverage data is accurate.
But the FCC will not move to penalize the carriers because the staff investigation did not find a sufficiently clear rule violation that would warrant action, a senior FCC official told reporters on a call.
What they're saying: U.S. Cellular said it had warned that the FCC's directions for the coverage maps would result in overstated coverage, and said the staff report comes as "no surprise."
The company "faithfully implemented" the FCC's requirements for the coverage maps it submitted but recognizes "better and more accurate maps are necessary," said Grant Spellmeyer, vice president of federal affairs and public policy for the carrier.
What's next: Pai's new proposal would have the FCC allocate $9 billion from the Universal Service Fund over 10 years through a reverse auction to subsidize 5G deployment in rural America.
The fund would also set aside at least $1 billion for precision agriculture deployments.
Pai intends to circulate his proposal to his colleagues early next year, and he will seek comment on where to target the funding and what speed metrics should be used.
"We must ensure that 5G narrows rather than widens the digital divide and that rural Americans receive the benefits that come from wireless innovation," Pai said in the statement.
Go deeper