Former deputy foreign minister says Ukraine knew of aid freeze in July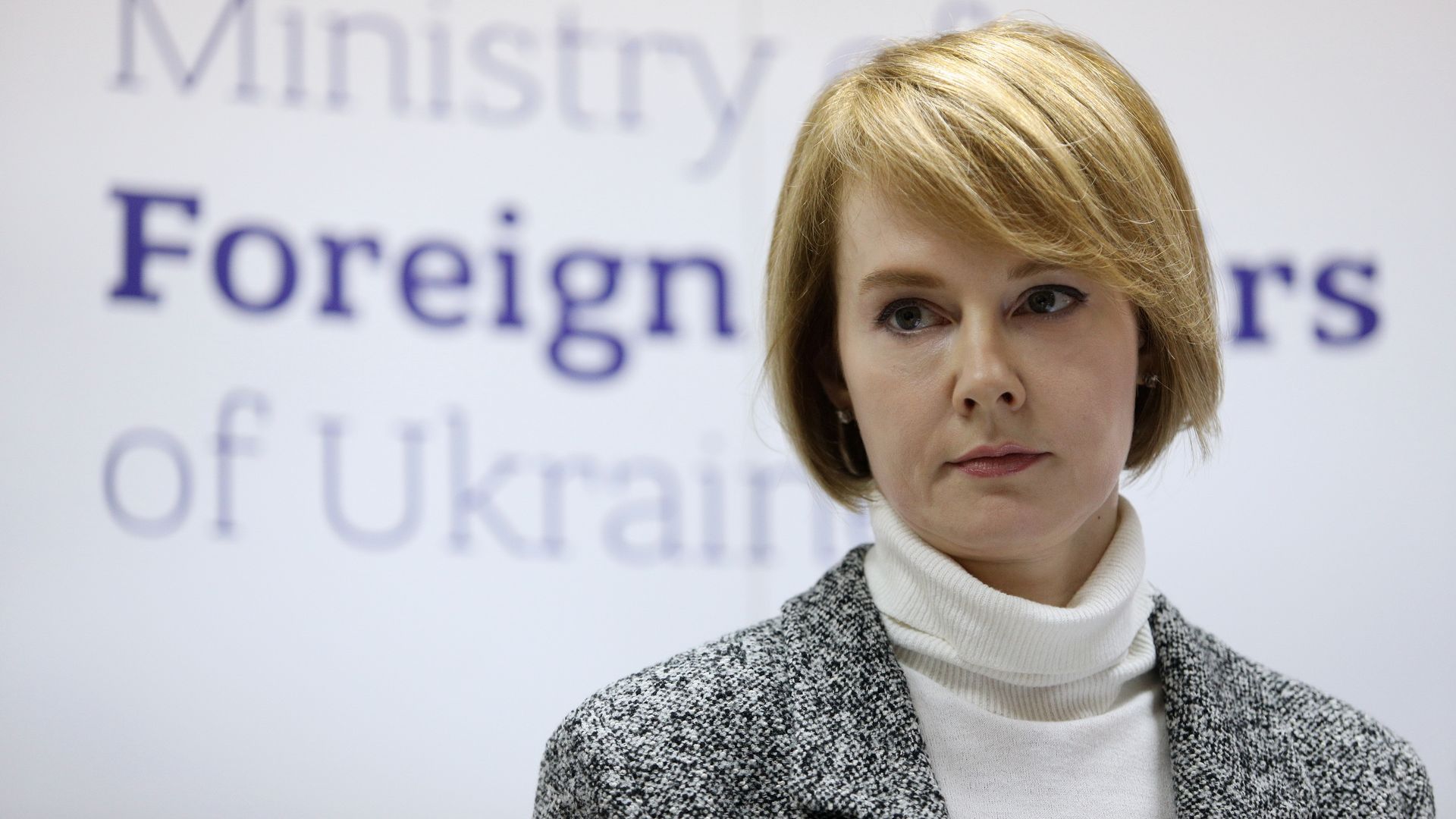 Ukraine's former deputy foreign minister Olena Zerkal told the New York Times in an interview that Ukraine's government was aware of the Trump administration's decision to freeze military aid in July.
Why it matters: Zerkal's account is the first acknowledgment from a Ukrainian official that the government knew Trump was withholding security assistance as early as July, supporting a similar revelation from Pentagon official Laura Cooper's public testimony last month.
It could undercut a key defense from Trump allies that Ukrainian President Volodymyr Zelensky could not have felt pressured to carry out investigations into Trump's political rivals because he was not aware of the frozen aid.
Zerkal's account also acknowledges that the Zelensky administration tried to prevent the Trump administration's pressure campaign from surfacing to avoid getting sucked into domestic U.S. politics.
Details: As deputy foreign minister, Zerkal reviewed diplomatic cables from embassies around the world. In July, she read a cable that said the Trump administration had frozen military aid to Ukraine.
Zerkal could not recall the exact date she read the cable, but she said asked for a meeting with a senior aide to Zelensky to discuss the freeze on July 30, according to the Times. She said her ministry received the cable at the same time as Zelensky's presidential administration.
Zerkal also said Zelensky's advisers blocked a trip she had planned to Washington to meet with members of Congress, fearing that she would discuss impeachment.
Zerkal said she resigned last week in protest of the Ukrainian government's "back channel diplomacy with both the Trump administration last summer and Russia this fall," according to the Times.
The big picture: Cooper said in her testimony that the Ukrainian Embassy had asked about the aid on July 25, hours after Trump's phone call with Zelensky.
Zelensky has said he was not aware of the freeze at the time of the call and never discussed military aid "from the position of a quid pro quo."
Go deeper:
Go deeper