New court documents show former Purdue Pharma chief's role in marketing OxyContin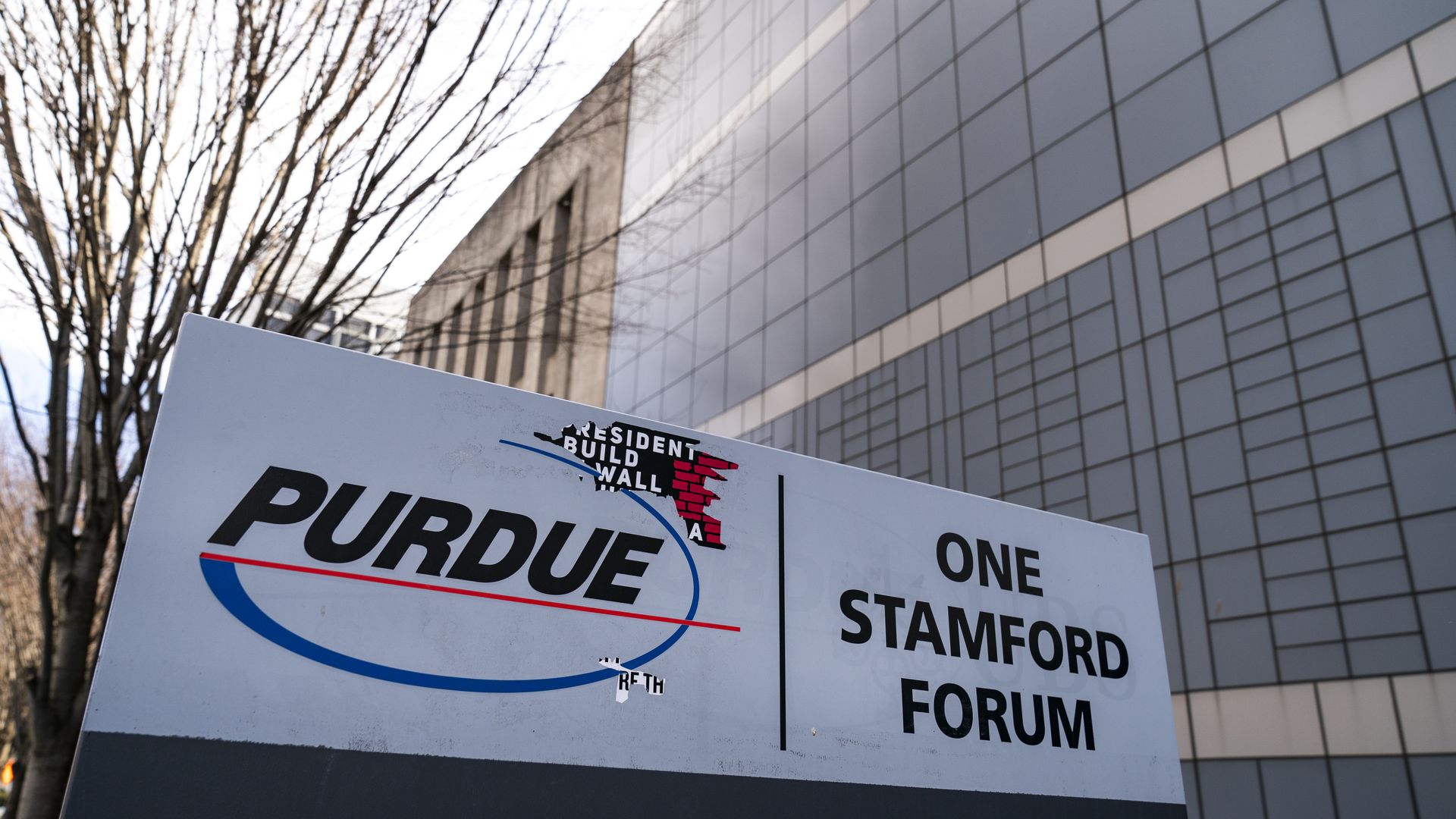 New court records reviewed by Stat show how Richard Sackler, a former executive at Purdue Pharma, guided the company's promotional strategy for the launch of its opioid pain medication OxyContin.
Why it matters: Sackler's family founded and controls Purdue Pharma. The company in 2007 pleaded guilty to a felony related to falsely promoting OxyContin as less addictive and not as likely to produce tolerance or symptoms of withdrawal than other pain medications, even though the drugs is twice as strong as morphine. More than 218,000 Americans have died from overdoses of all prescription opioids.
Details: Sackler learned in 1997 that one of the nation's largest pharmacy benefit managers at the time, Merck Medco, was cautioning doctors that Purdue's new drug could be abused by chronic pain patients. He proposed in emails that Purdue executives give a "convincing presentation" to physicians to rebutt Merck Medco's guidance.
The presentations would claim that controlled-release pills like OxyContin are "less prone to addiction potential, abuse or diversion" than other opioid pain medications, according to the court documents reviewed by Stat.
Sackler also called for a media campaign to counter Merck Medco's concerns, saying in emails that the company "may need to start a campaign to focus attention on the untreated patient in severe pain who is mobilized and given his life back by our products."
Sackler praised Perdue executives for building relationships with doctors and medical organizations that create treatment guidelines for pain patients — a key component to Purdue's marketing strategy.
The big picture: Two dozen states and Washington, D.C., are fighting a tentative national settlement that the Sackler family and Purdue Pharma have reached with 24 other states and about 2,000 cities, counties and Native American tribes.
Under the proposal, the Sacklers would pay plaintiffs $3 billion, sell another family-owned drug company that markets opioids globally and give up control of Purdue. Plaintiffs would receive revenues from OxyContin and other products.
In total, the Sacklers received $12 billion to $13 billion in profits from Purdue.
Go deeper:
Go deeper