NASA finds India's crashed Moon lander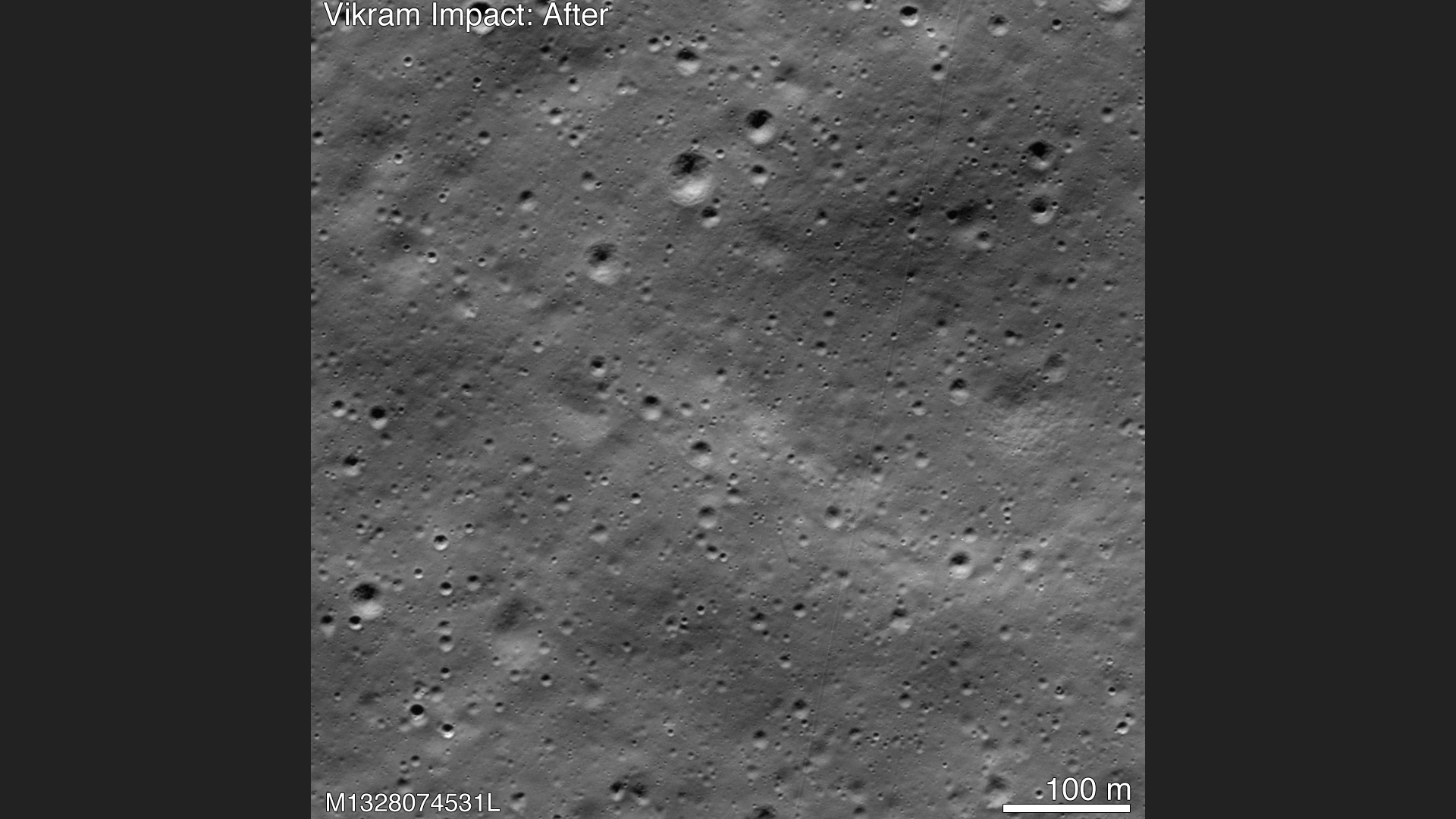 The final resting place of India's failed lunar lander has been found.
The big picture: The Vikram lander was India's bid to become the fourth nation to land and operate a spacecraft on the surface of the Moon. The mission failed on Sept. 6 when a thruster issue caused the lander to crash not long before its expected touchdown.
What's happening: On Sept. 26, NASA released a mosaic image taken by the Lunar Reconnaissance Orbiter that included Vikram's presumed crash site.
NASA credits engineer Shanmuga Subramanian with tipping off the space agency to the location of the Vikram's debris after examining the mosaic.
"After receiving this tip, the LROC [Lunar Reconnaissance Orbiter Camera] team confirmed the identification by comparing before and after images," NASA said in a statement Monday night.
Background: Vikram wasn't the only lunar lander to fail this year. Israel's Beresheet spacecraft also crashed into the Moon during its attempt at a landing.
China, on the other hand, became the first country to land on the far side of the Moon with its successful landing of the Chang'e-4 lander in January.
Go deeper