WashPost: Barr opposes key Russia probe finding by inspector general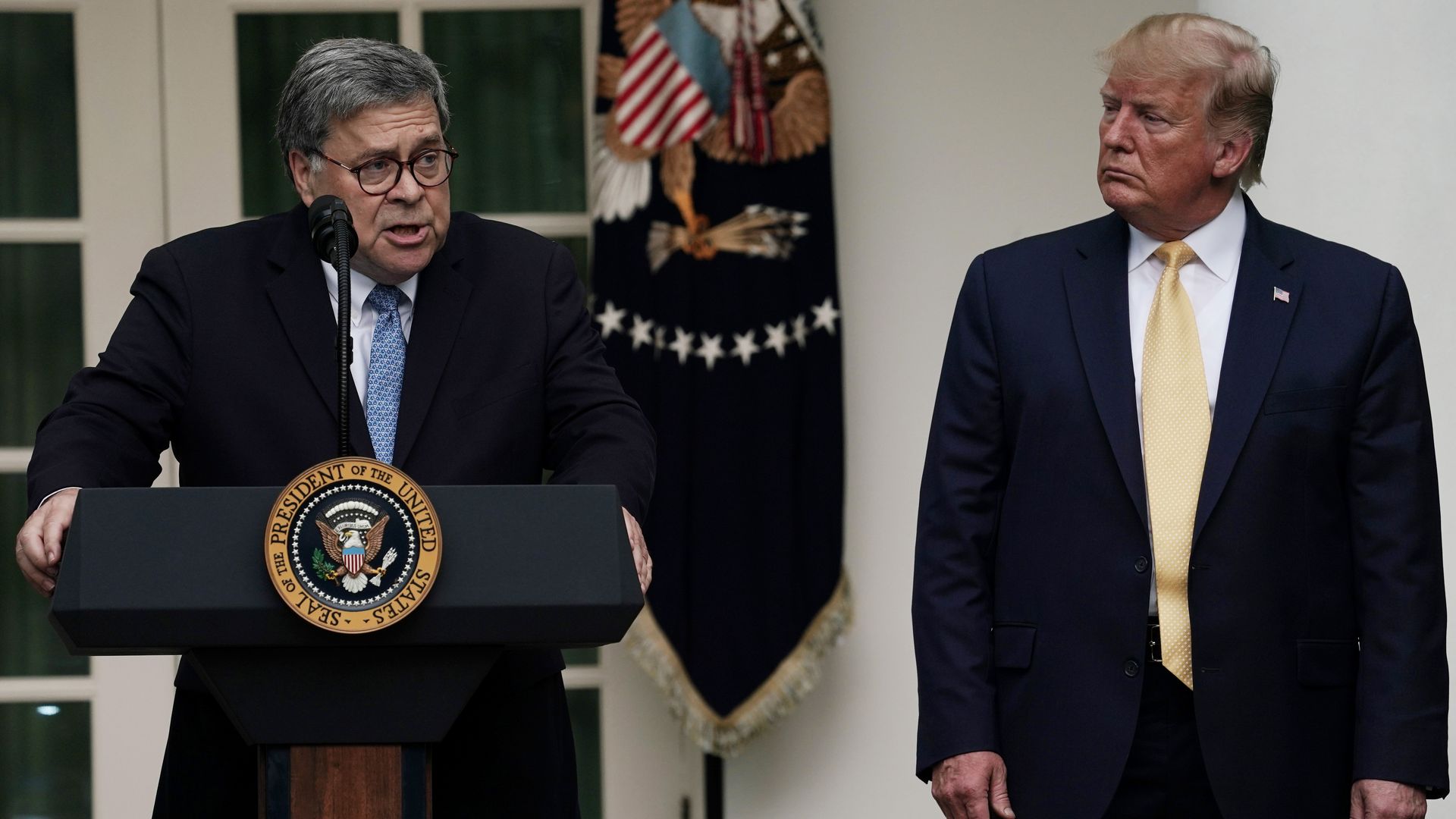 Attorney General Bill Barr opposes a finding in the Department of Justice inspector general's Russia probe report that the FBI had enough information in 2016 to begin investigating Trump campaign members, the Washington Post reported Monday.
Why it matters: DOJ Inspector General Michael Horowitz is due to testify before the Senate Judiciary Committee on Dec. 11 on his highly anticipated report on alleged abuses of the Foreign Intelligence Surveillance Act (FISA) during the Russia investigation.
Per Axios' Zachary Basu, the report by Horowitz, whose work is independent of DOJ leadership, is expected to explore issues such as "whether the FBI's court-ordered surveillance of former Trump campaign aide Carter Page was properly handled."
"Trump allies hope that Horowitz's report, as well as a separate investigation into intelligence collecting led by prosecutor John Durham, will undermine the findings of the Russia investigation," Basu notes.
What they're saying: Barr disagrees with the key finding by Horowitz that the FBI "had sufficient basis to open an investigation on July 31, 2016," people familiar with the matter told WashPost.
The attorney general "argues that other U.S. agencies, such as the CIA, may hold significant information that could alter Horowitz's conclusion on that point," WashPost reports, citing its sources.
DOJ spokesperson Kerri Kupec tweeted a statement praising Horowitz after WashPost published the report.
Go deeper: Investigation into Trump-Russia probe said to become criminal inquiry
Go deeper