Rivals weigh in on Qualcomm's antitrust appeal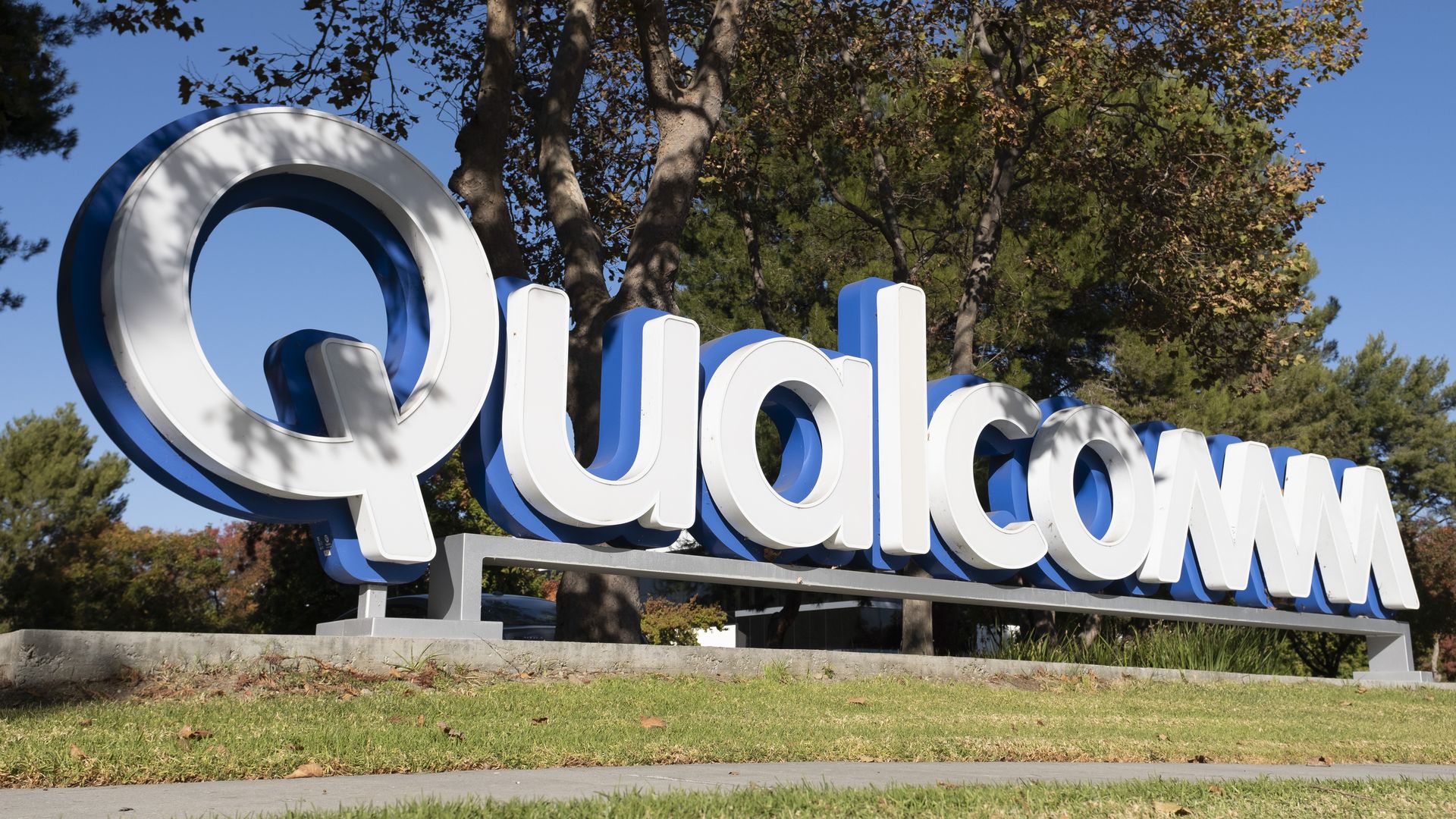 As Qualcomm appeals a landmark antitrust verdict attacking the heart of its business, the briefs from other parties suggest just how high the stakes are.
Why it matters: Qualcomm is highly powerful, to be sure, and has a number of controversial business practices, including its requirement that companies license its patents in order to buy its chips.
At the same time, it is also one of the few significant American players in setting standards for 5G and future wireless technologies at a time of growing U.S. concern over Huawei and China's role in that area.
What they're saying:
Automakers warn that leaving Qualcomm's power unchecked could mean higher prices for connected cars.
Intel, itself accused of antitrust abuses in the past, says even it couldn't take on Qualcomm in the modem business and was forced to sell that unit to Apple at a loss after investing billions.
Meanwhile Qualcomm has a host of large players backing its side, including large patent holders such as Dolby and Nokia, but also the U.S. Department of Justice, which argues the court erred in siding with another arm of the government — the Federal Trade Commission, which brought the antitrust action.
Go deeper