Putin signs law making Russian software mandatory on consumer electronics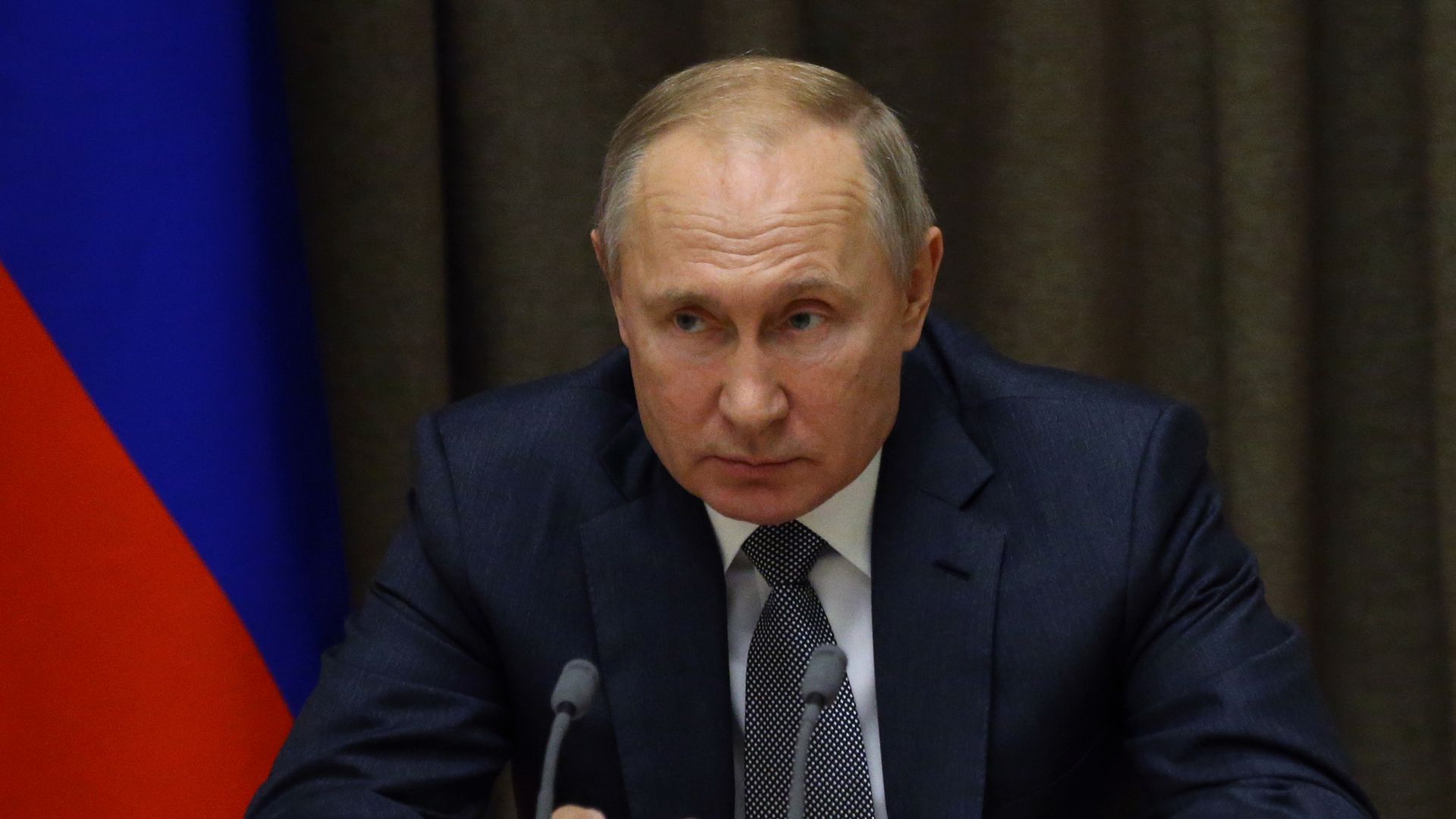 Russian President Vladimir Putin enacted legislation on Monday that requires all consumer electronics sold in the country, including smartphones, laptops and smart TVs, to come pre-installed with Russian software, Reuters reports.
Why it matters: Electronics retailers, including Apple, Samsung and Huawei, have criticized the law, claiming the government adopted the legislation without consulting them.
Details: The law, effective next year on July 1, will require foreign companies to install a list of Russian applications and software that the government will announce at a later date.
The government justified the law as a means of helping Russian IT firms compete with foreign companies and sparing consumers from having to download software on a new device.
The big picture: The law follows several strict internet or electronics laws or rules adopted by the government in recent years, per Reuters.
Russia announced Monday that it plans to spend 2 billion rubles ($31 million) to replace the online encyclopedia Wikipedia with its "Great Russian Encyclopaedia" after Putin deemed Wikipedia unreliable, Reuter reports.
Last week, Russia announced that Apple would show Crimea as part of Russian territory in its maps and weather apps when they are used inside of Russia. The United Nations still recognizes Crimea, which Russia invaded in 2014, as belonging to Ukraine.
Last month, the UN adopted an anti-cybercrime pact backed by China, North Korea and Russia, against the wishes of U.S. and pro-civil liberty groups. Axios' Joe Uchill writes that the resolution could give more legitimacy to governments pursuing domestic networks detached from the global internet.
Go deeper:
Go deeper