Iranian government meets growing protests with harsher crackdown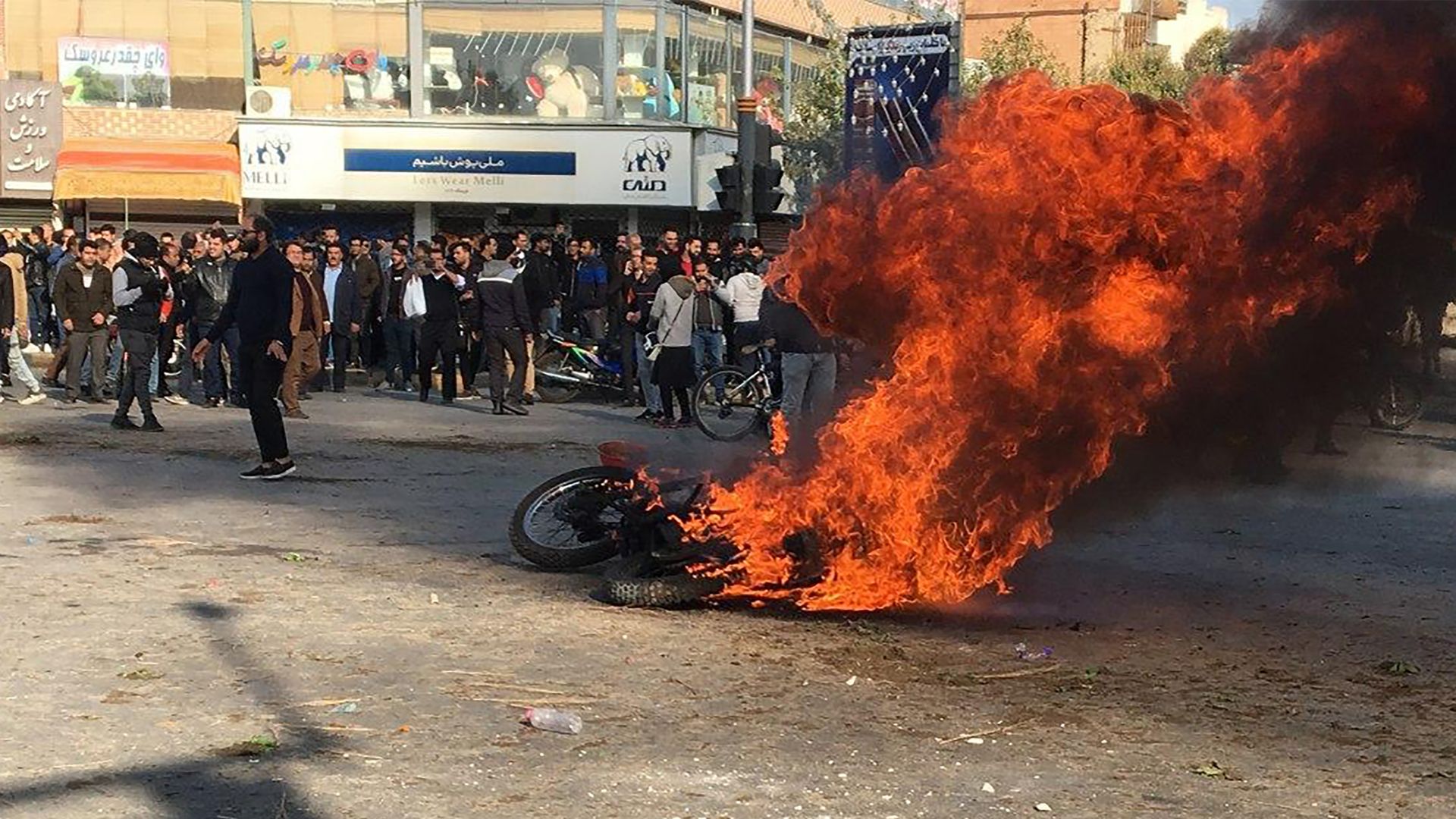 Iranian Supreme Leader Ali Khamenei has likened the recent wave of protests to a "vast, very dangerous and planned conspiracy," but, in fact, the demonstrations reflect growing shifts among the people of Iran and in neighboring countries.
The big picture: Khamenei and the rest of the regime have long pointed a finger abroad when under strain at home. But they're now facing greater pressure and responding with firmer tactics, including the use of lethal force under the cover of an internet blackout.
Context: After a Nov. 15 decision by authorities to cut petroleum subsidies and raise gas prices, protestors across 100 cities in Iran took to the streets with grievances about the direction the country is heading.
Between the lines: While protests are a familiar phenomenon in Iran, the recent wave underscores new trends.
What to watch: U.S. Secretary of State Mike Pompeo has promised that more sanctions will follow Washington's recent sanctioning of Iran's minister of information for his role in the internet outage.
By gradually restoring the internet, the regime has expressed confidence that its campaign of intimidation, mass arrests and promised revenge will deter future demonstrations.
If current trends hold, however, the Iranian authorities could soon find themselves falling back on those measures.
Behnam Ben Taleblu is a senior fellow at the Foundation for Defense of Democracies.
Go deeper