Queen praises "brave individuals" who wrestled London Bridge attacker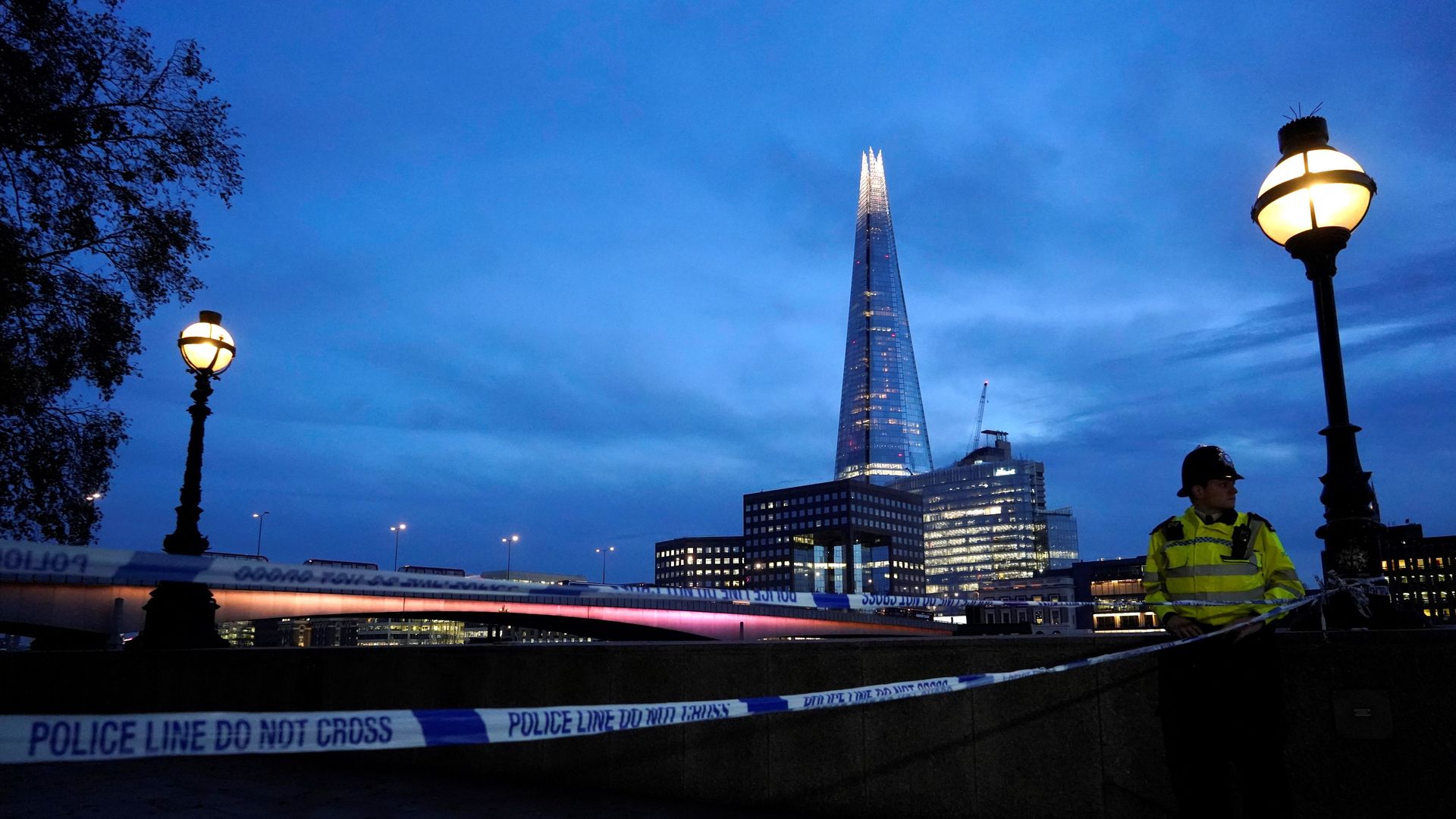 Britain's Queen Elizabeth II led tributes Saturday to first responders and the "brave individuals who put their own lives at risk" to confront a terrorist who killed two people and wounded three others at London Bridge.
Details: Moments before police shot the attacker dead on Friday, several people rushed him, trying to disarm him of his two knives while he wore a fake suicide bombing vest. One man who helped hold down the attacker left the scene carrying a large knife, video posted to social media shows.
What they're saying: British Prime Minister Boris Johnson paid tribute to the "sheer bravery" of those who helped. London Mayor Sadiq Khan tweeted he's in "awe of the people who ran towards danger to keep us all safe."
Sensitive content warning: The below video shows the moment "Lukasz" and the man with the fire extinguisher approach the attacker.
Go deeper: PM vows review as convicted terrorist named in London Bridge attack
Go deeper