U.K. launches review as convicted terrorist named in London Bridge attack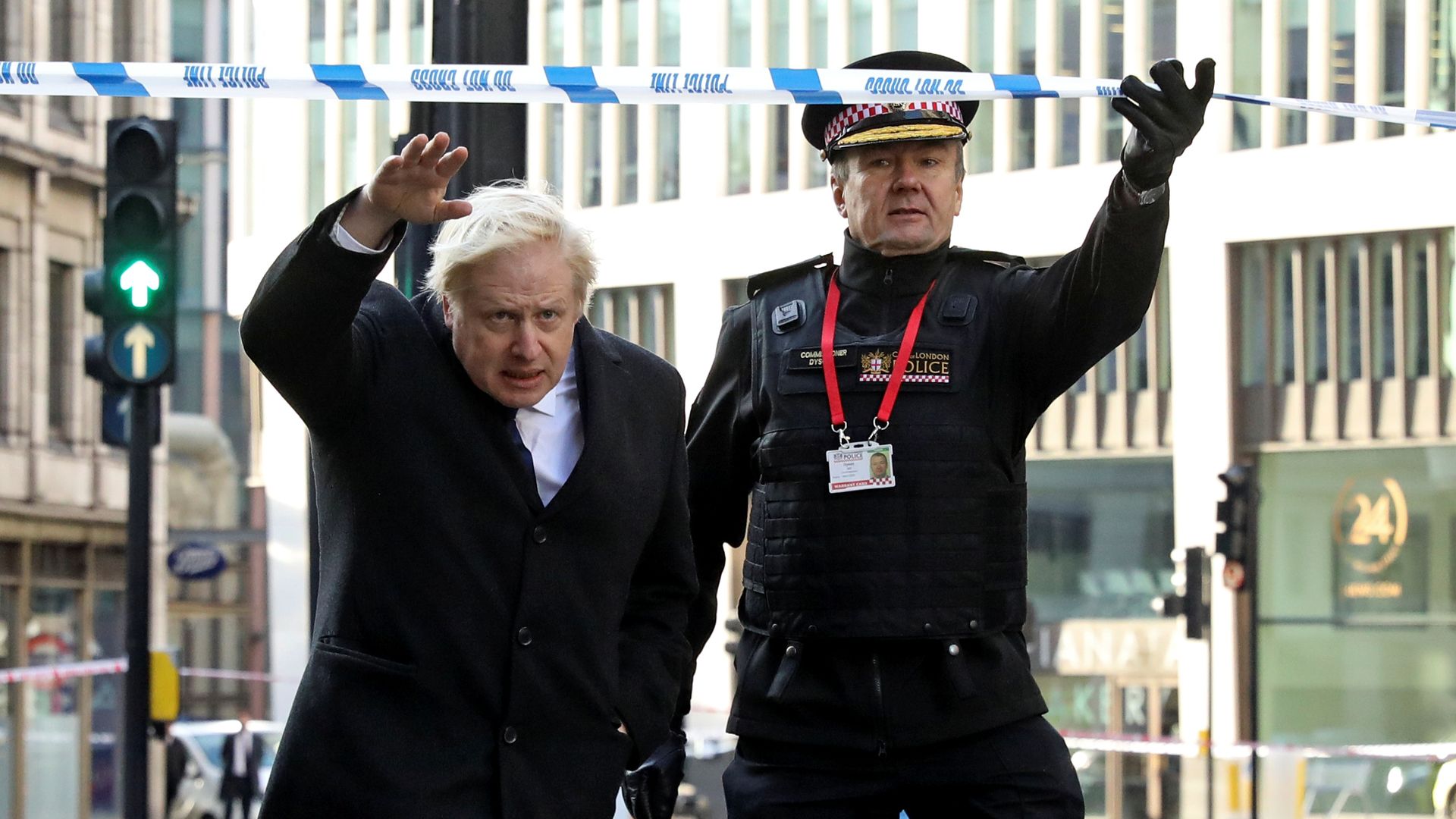 British Prime Minister Boris Johnson promised Saturday the United Kingdom was urgently reviewing its sentencing system after a convicted terrorist released early from prison killed two people in a London Bridge stabbing attack, AFP reports.
The latest: The cases of up to 70 convicted terrorists who've been released from prison could be reviewed by the government, per the BBC, which notes the London Bridge attacker, Usman Khan, 28, from Staffordshire in the West Midlands of England, had been sentenced for his role in a 2012 plan to bomb the London Stock Exchange.
Jack Merritt, 25, was killed by Khan, his father David Merritt confirmed via Twitter. He was a course coordinator for the Cambridge University Learning Together program that was hosting a conference at Fishmongers' Hall, from where Khan launched his attack, ITV News reports.
The other victim, a woman, has yet to be identified.
Nazir Afzal, a former chief prosecutor, claimed in a series of tweets Saturday that he had raised for years the issue of radicalized prisoners being released from prison several times, including with Johnson himself.
Afzal alleges Johnson told him during a 2016 meeting no funds were available to address the issue. Johnson has yet to comment on the prosecutor's claims.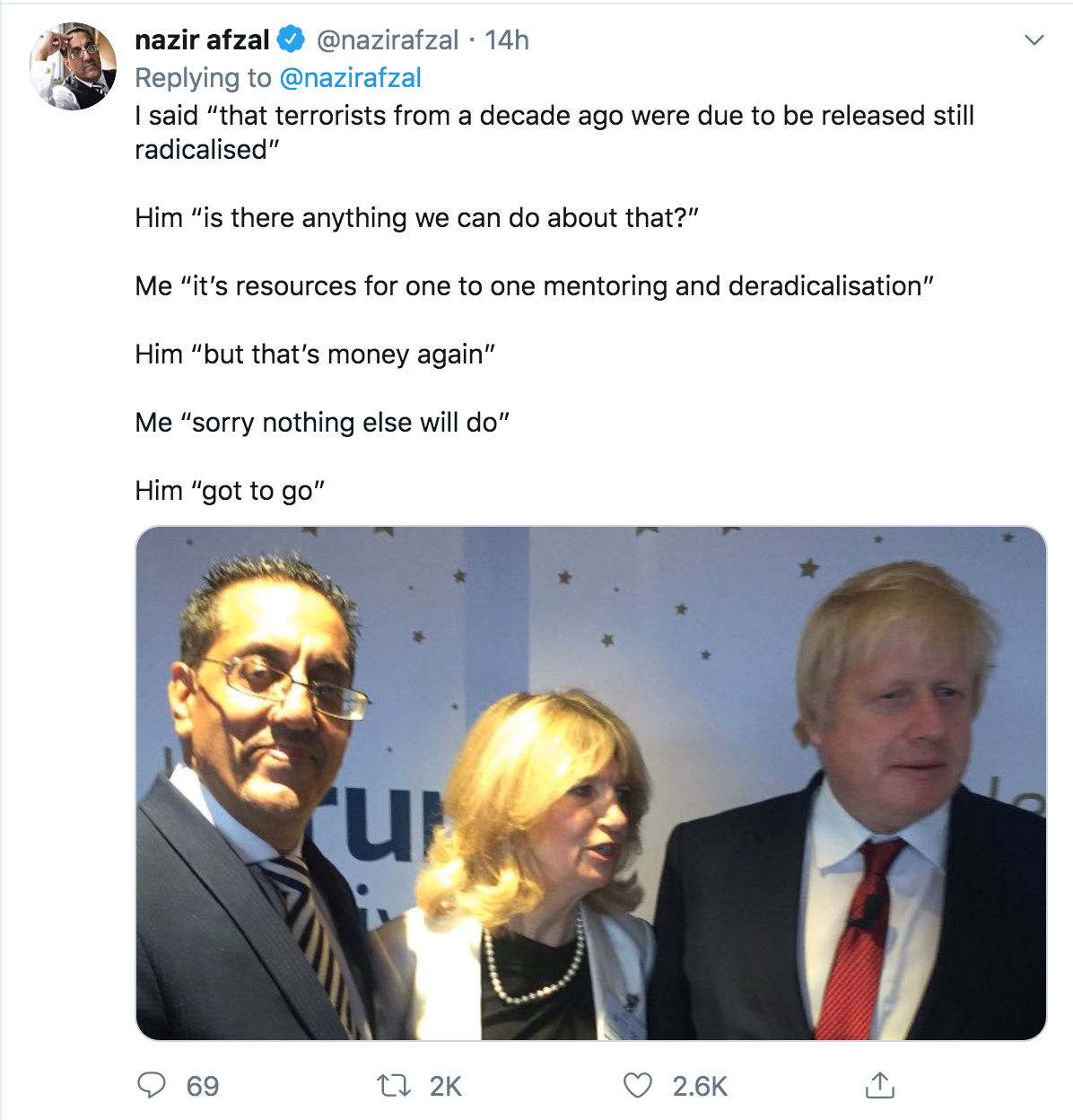 The big picture: Police shot Khan dead after he went on the rampage during which he wounded three people while wearing what appeared to be a suicide bombing vest but which turned out to be fake.
Go deeper: Queen praises "brave individuals" who wrestled London Bridge attacker
Editor's note: This article has been updated with new details throughout.
Go deeper