Twitter suspends Ilhan Omar's opponent after she called for congresswoman to be hanged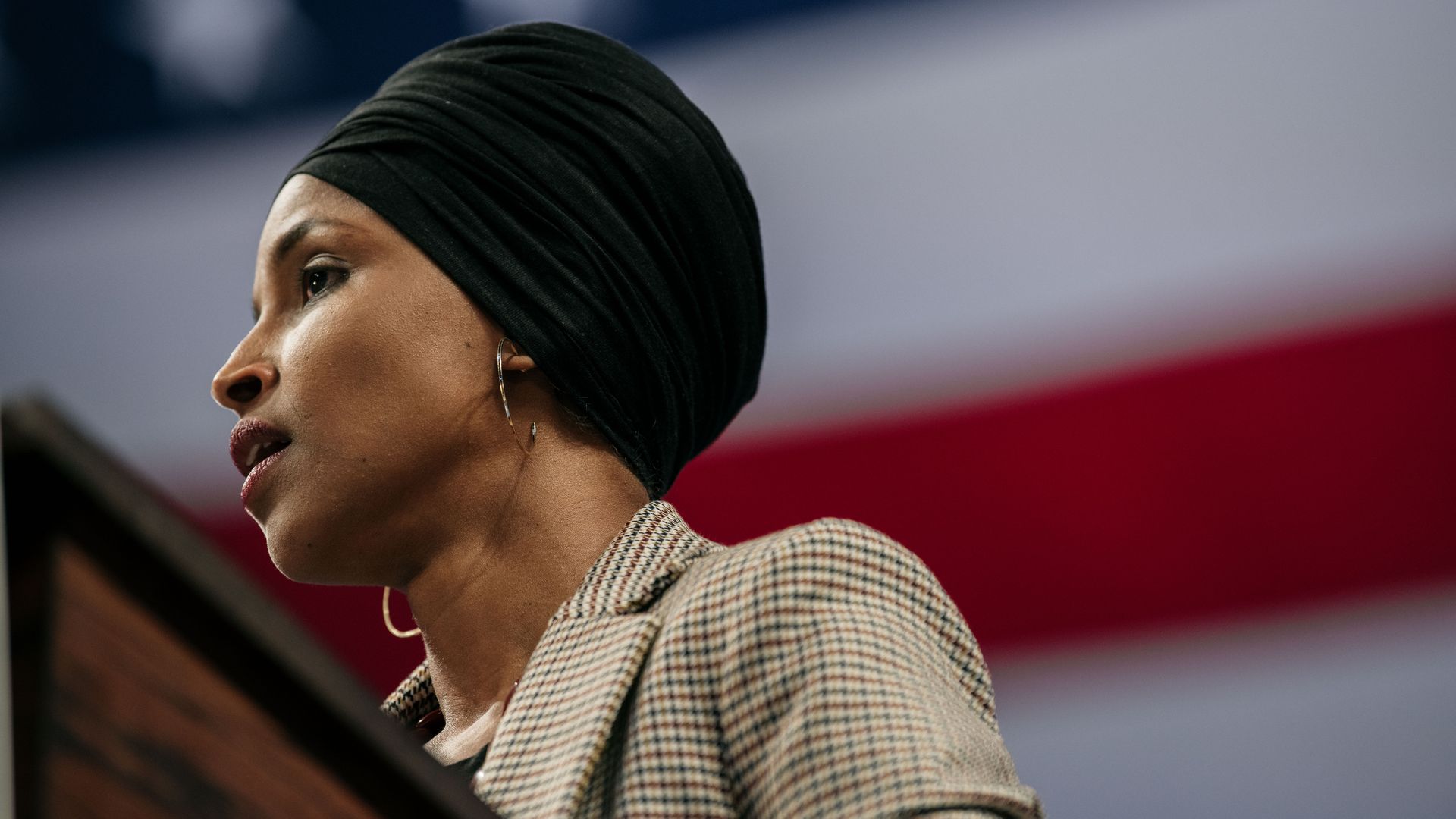 Twitter permanently suspended accounts for Danielle Stella, a Republican challenging Rep. Ilhan Omar (D-Minn.) for her seat in 2020, after she twice tweeted that the congresswoman should be hanged, the Washington Post reports.
The big picture: Omar, the first Somalian-American member of Congress, has said she experiences spikes in death threats when conservatives, including President Trump, target her in attacks.
Details: Stella called for Omar to be tried for treason and hanged in response to an unproven claim that the congresswoman gave sensitive intelligence information to Iran and Qatar.
Twitter spokeswoman Aly Pavela told the Post that Stella's personal and political accounts were suspended due to "repeated violations of the Twitter rules."
Pavela reportedly did not answer whether Stella's tweets, calling for violence against Omar, "factored into the company's decision" to suspend her.
Stella's Facebook post from Friday addressing the Twitter ban is currently unavailable. Per the Post, Stella wrote on Facebook that she did not threaten anyone, but repeated her stance that Omar should be tried for treason and hanged "if it is proven" that she shared sensitive information.
Go deeper: Twitter refines political ad rules
Go deeper