"Giving Circles," which pool money for a cause, are on the rise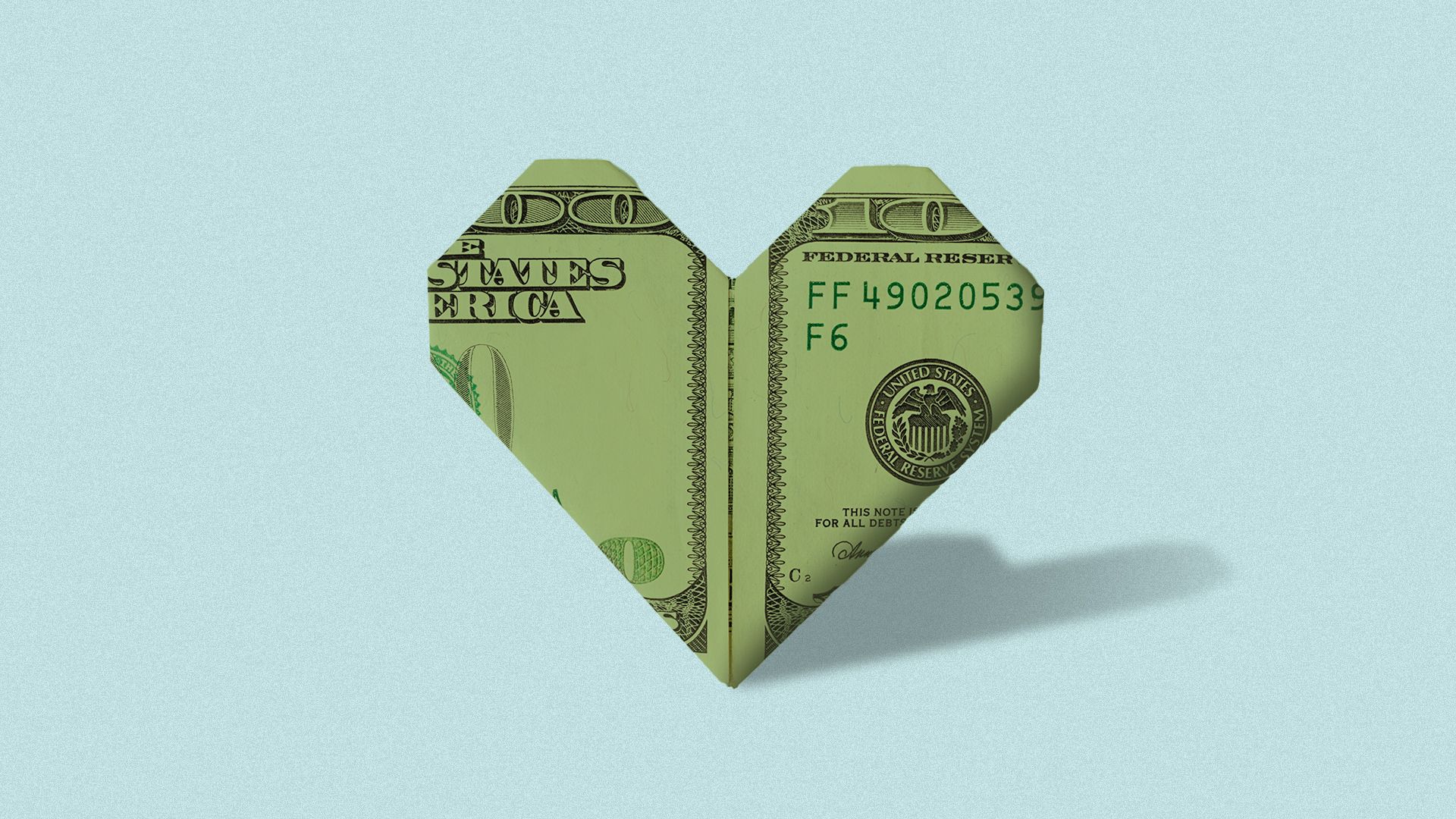 Philanthropy tends to center on a small number of affluent donors, but a grassroots movement known as "giving circles" — in which more modest donors pool their resources — has been gaining popularity.
The big picture: Giving circles are still a drop in the philanthropic bucket, but proponents say they open the field to younger and more diverse donors — and broaden the reach of giving.
Members decide by vote or consensus which organizations to fund.
"This is activism in the world of philanthropy ... and an antidote to other concerns," Dianne Chipps Bailey, a philanthropic strategy executive for Bank of America, tells Axios.
Giving circles are growing: More than 1,000 such groups existed in the U.S. in 2016, compared with 400 in 2006, per a Women's Philanthropy Institute database.
The model resonates with women: Of those groups, about 70% said more than half their members were women.
Giving circles tend to be hyper-local and to come together around shared identity. (Examples include Asian Women Giving Circle in New York, and Amplifier, a network of circles focused on Jewish values.)
Black Benefactors, a 12-year-old giving circle in Washington, D.C., donates to Black-led nonprofits — which tend to be overlooked by the broader philanthropic community.
40 members donate at least $300 a year; so far, $70K has been given away.
Grants focus on organizations that support local children, youth and families — like $10K in 2019 to a group that sends middle-school girls of color on trips abroad, and $10K to one that funds math and science enrichment programs.
Donations are getting larger. "I see more people putting value on Black-led nonprofits through this work," Tracey Webb, the founder of Black Benefactors, tells Axios.
Yes, but: "The fact of the matter is, it is still donor-driven" rather than government funded, Angela Eikenberry, a professor of public administration at the University of Nebraska at Omaha, says of giving circles.
The model "still has the limitation of relying on philanthropy to make sure people have basic human rights."
Go deeper:
Go deeper