Saving America's abandoned malls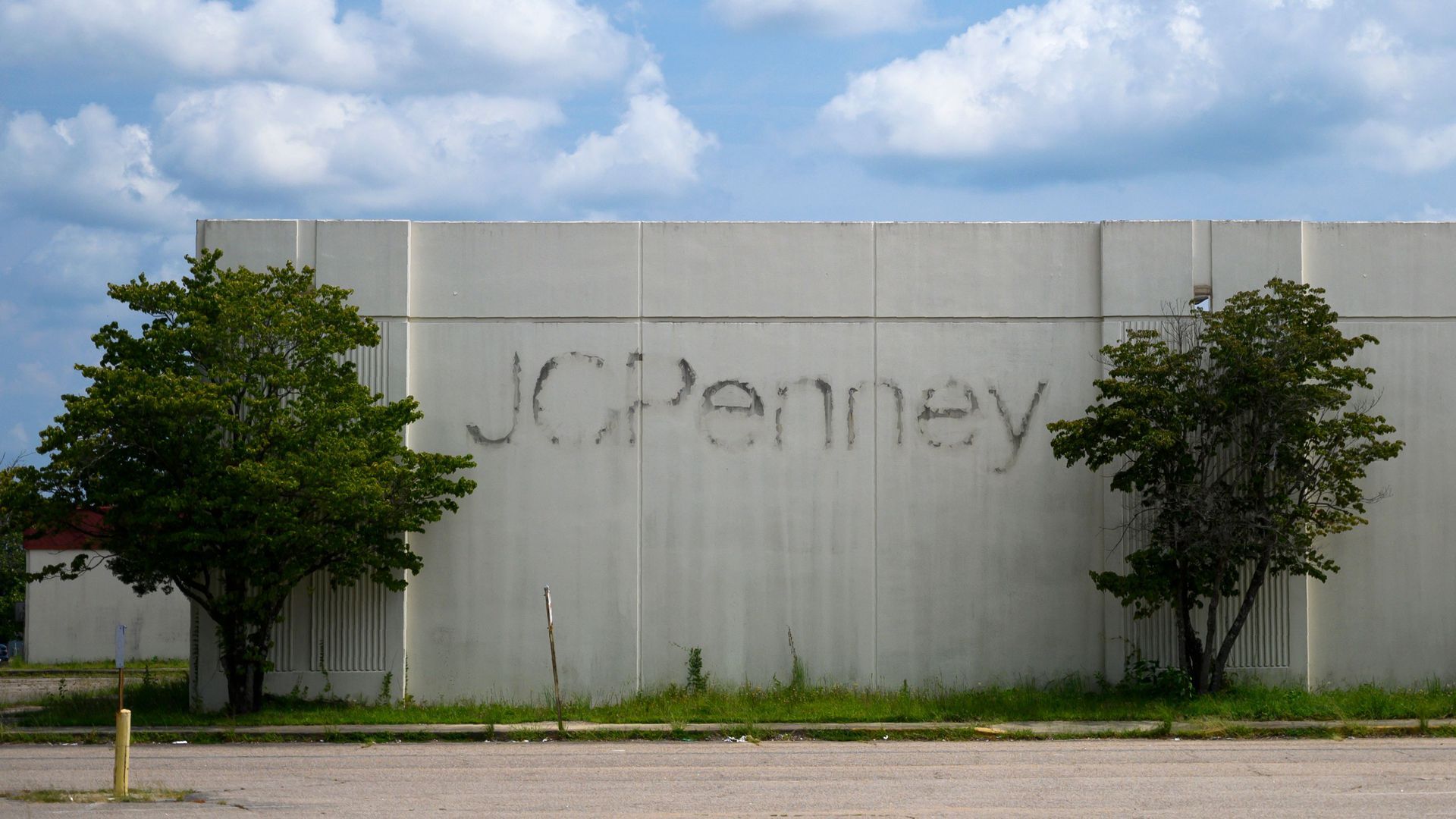 America is dotted with ghostly, long-abandoned carcasses of malls — massive structures that were once bustling shopping centers but were forced to close down after seeing dismal foot traffic.
The state of play: Many of these malls have been repurposed. Some have been retrofitted into community centers or water treatment plants. Others have been turned into big warehouses to serve e-commerce companies (that one's a little on the nose).
The big picture: The trend of retrofitting abandoned malls is catching on in more and more communities, reports the Washington Post's Abha Bhattarai.
An evangelical Christian church bought a mall carcass in Lexington, Kentucky, to turn it into a megachurch.
The Landmark Mall in Alexandria, Virginia, has turned part of its unused space into a 60-bed homeless shelter.
And esports giant GameWorks is looking at empty spaces in malls to turn into video-gaming hubs.
The other side: While the failing malls repurpose themselves, the high-end centers continue to spend money and add attractions to draw in shoppers.
Manhattan's Hudson Yards cost $25 billion to build and features luxury brands and apartments.
The American Dream, a New Jersey mall that will open next spring, is a $5 billion project that will have a water park and indoor ski slopes in addition to stores.
Even grocery chains are adding fitness classes to bring in customers, CNN's Nathaniel Meyersohn reports. Hy-Vee, a Midwestern chain, has partnered with boutique fitness company OrangeTheory to build studios attached to its grocery stores. And Whole Foods' flagship in Austin is introducing yoga and barre classes on the roof.
Go deeper: Making the most of dead malls
Go deeper