Trump denies sending Giuliani to Ukraine to dig up dirt on political opponents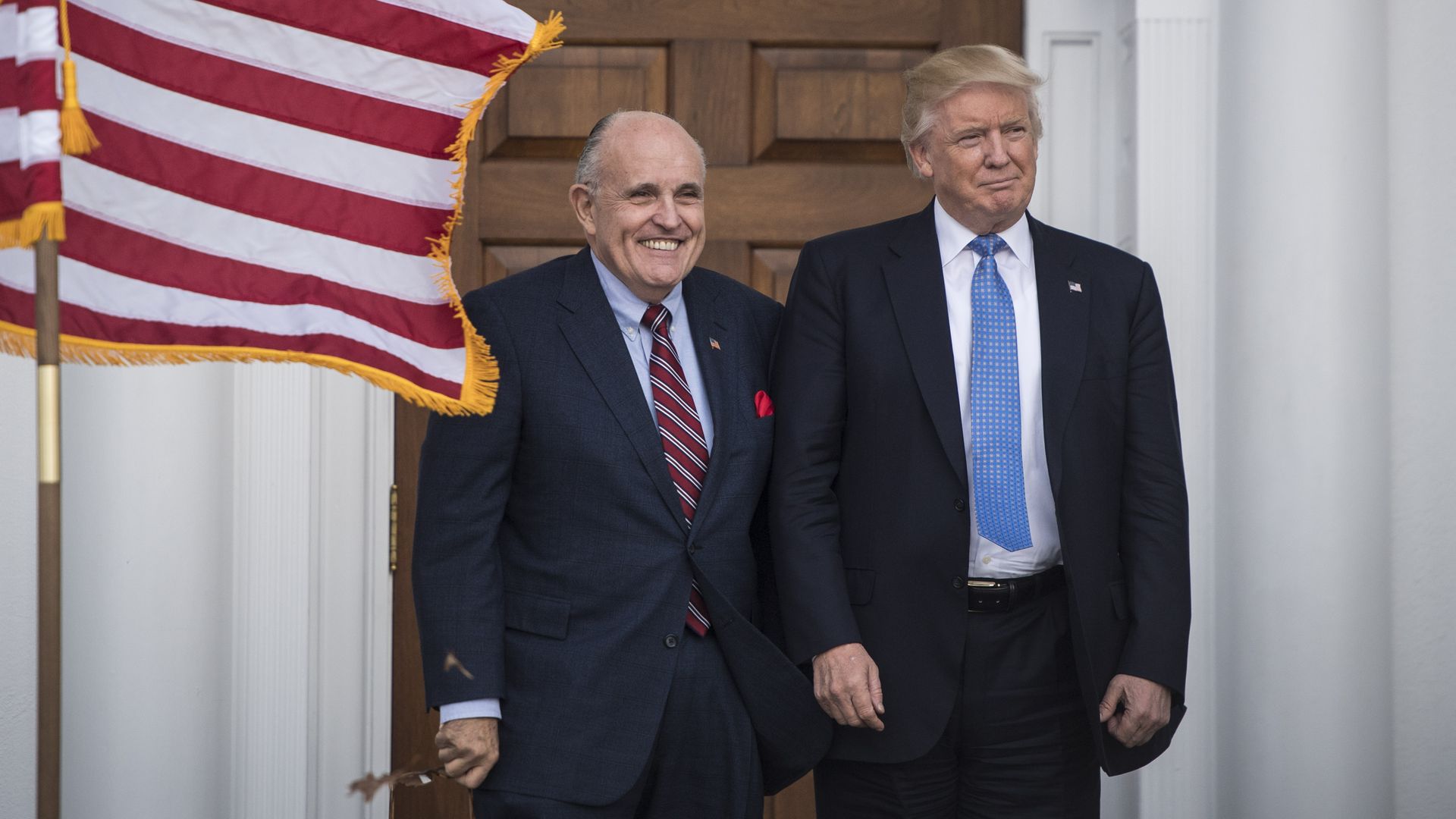 President Trump denied sending his personal lawyer Rudy Giuliani to Ukraine to dig up information on his political rivals, Bloomberg reports.
Why it matters: Giuliani has publicly said that he investigated concerns over 2016 Ukrainian collusion and corruption on behalf of the president. Federal prosecutors are now investigating Giuliani's actions in Ukraine. Trump's demand that Ukrainian President Volodymyr Zelenksy investigate former Vice President Joe Biden and his son, Hunter, over unsubstantiated corruption allegations is at the center of the ongoing House impeachment inquiry.
What they're saying: In an interview with ousted Fox News host Bill O'Reilly that streamed online Tuesday, Trump said: "No, I didn't direct him, but he is a warrior."
"Rudy has other clients, other than me," Trump noted. "He's done a lot of work in Ukraine over the years."
Of note: In Trump's July 25 call with Zelenksy, he told the Ukrainian leader: "Mr. Giuliani is a highly respected man. He was the mayor of New York City, a great mayor, and I would like him to call you. I will ask him to call you along with the Attorney General."
"Rudy very much knows what's happening and he is a very capable guy. If you could speak to him that would be great."
Go deeper:
Go deeper