Warren proposes revoking Medals of Honor for Wounded Knee veterans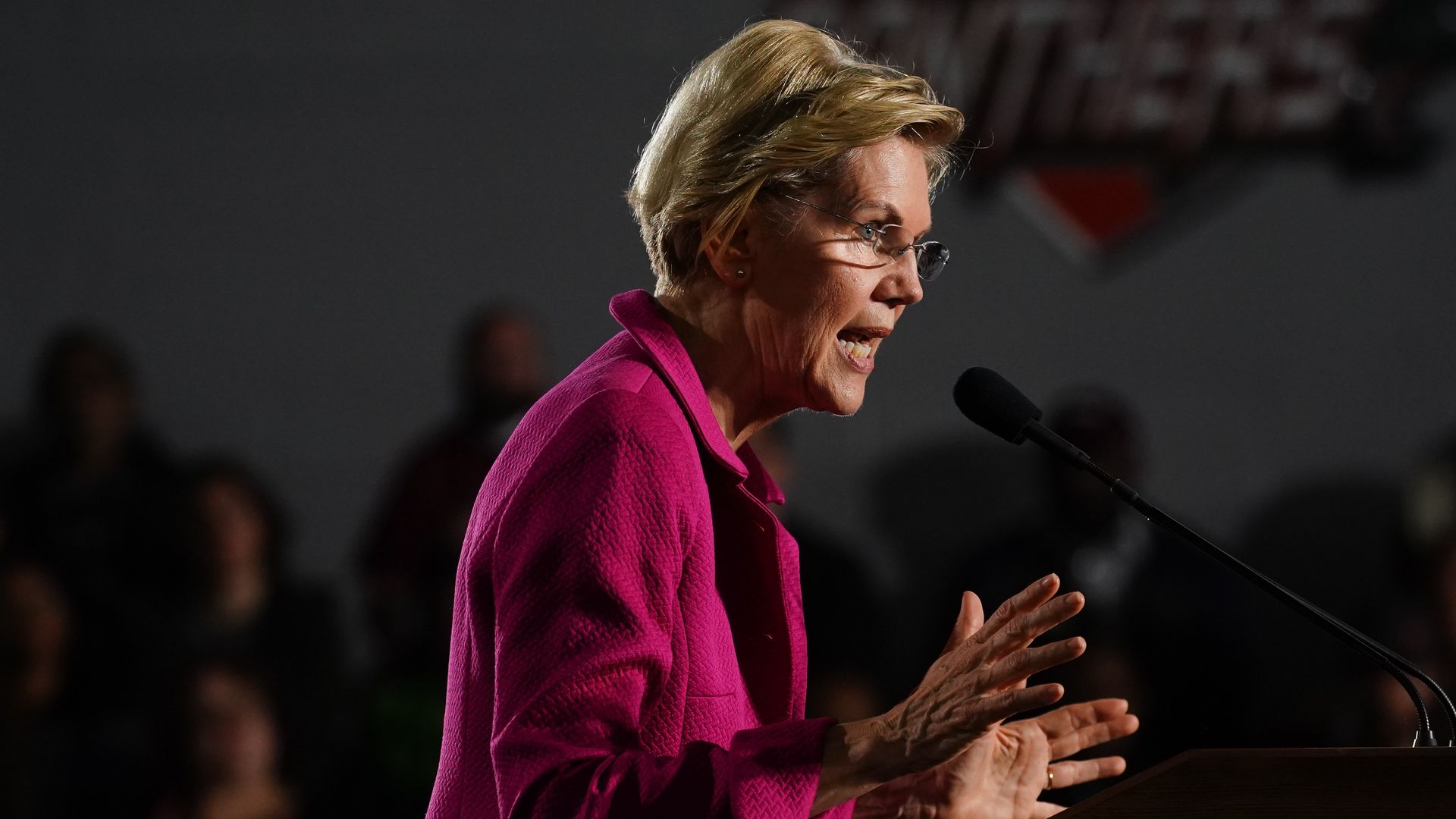 2020 competitor Sen. Elizabeth Warren introduced legislation on Wednesday to revoke Medals of Honor from 20 American soldiers who took part in the Wounded Knee Massacre, per the New York Times.
The big picture: Congress has revoked more than 900 Medals of Honor — the highest military decoration — since a bill in 1916 developed a review board for previously awarded medals.
Warren's bill is co-sponsored by fellow 2020 competitors Kamala Harris and Bernie Sanders, along with Dem Sens. Jeff Merkley, Ron Wyden and Patrick Leahy.
Background: The 1890 Wounded Knee Massacre led to the deaths of hundreds of Lakota Indian men, women and children. Congress formally apologized for the massacre in 1990.
What she's saying:
"The horrifying acts of violence against hundreds of Lakota men, women and children at Wounded Knee should be condemned, not celebrated with Medals of Honor."
— Elizabeth Warren in a statement
Descendants of Wounded Knee victims and liberal veteran groups are backing Warren's bill as well.
Go deeper:
Go deeper