Breitbart's Israel bureau chief advised Netanyahu on how to counter indictments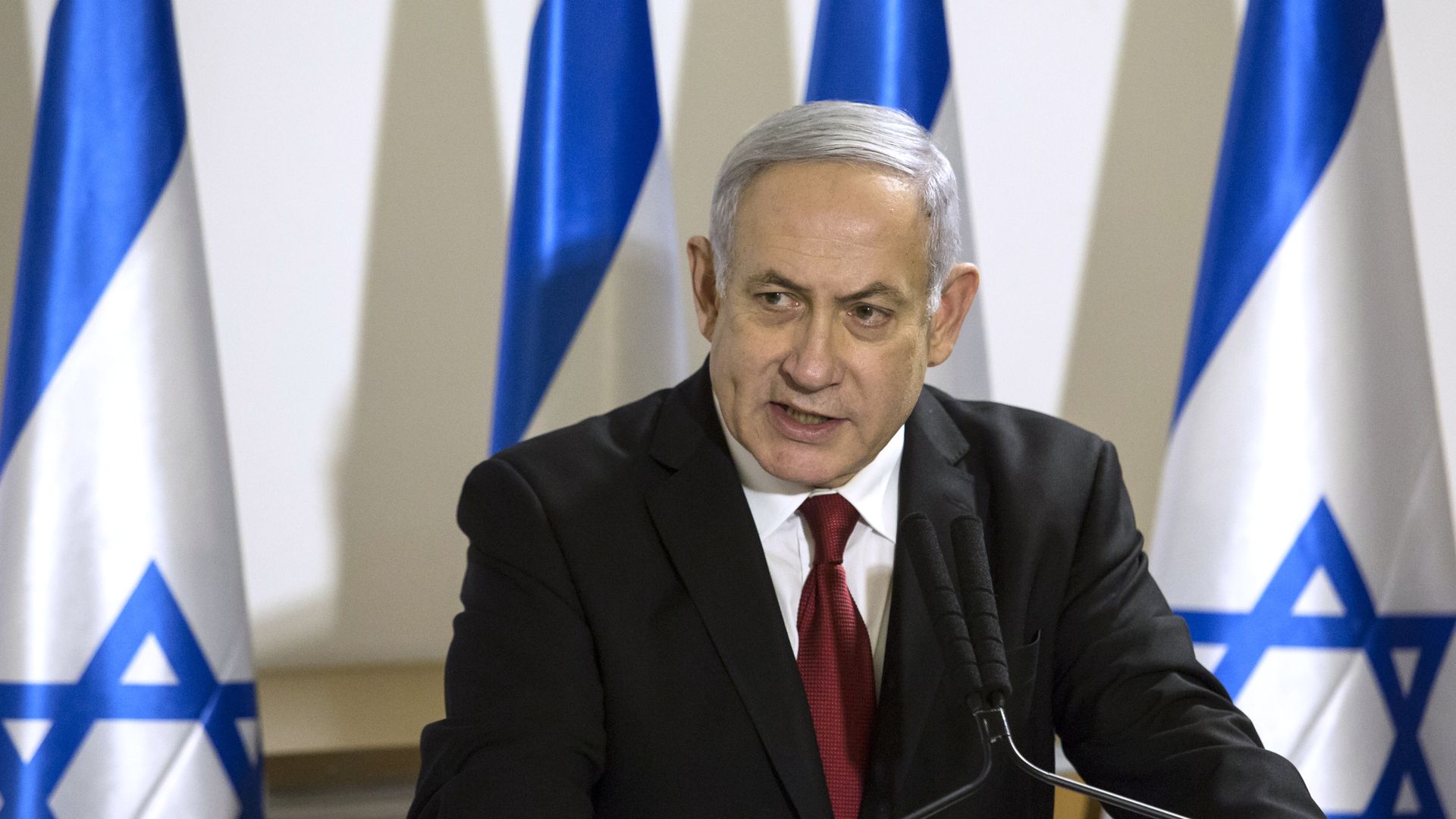 Breitbart News Middle East bureau chief Aaron Klein has been advising Benjamin Netanyahu while the Israeli prime minister is preparing his public campaign against the attorney general's decision to indict him, two Netanyahu aides told me.
Why it matters: Klein is a prominent right-wing journalist and is known to be very close to former White House chief strategist Steve Bannon. In the last three months, and especially since last Thursday's indictments, Netanyahu has been working hard to rally his political base in America, which he gives great importance to.
Many conservative media outlets — first and foremost Fox News — publish stories and commentary with Netanyahu talking points. Conservative pundits like Mark Levin and others also echo his statements on social media.
The state of play: Netanyahu's aides told me that a third party connected Klein with Netanyahu and his team a few weeks ago. They said Klein "wanted to volunteer" to help Netanyahu prepare for the public campaign against the indictments.
Netanyahu's advisers added that Klein participated in meetings with the prime minister and some members of his staff. They stressed he wasn't an official paid adviser.
I approached Klein through several channels over the last three days to get his comment, but he was unavailable.
What they're saying: As part of the prime minister's attempts to mobilize support in America, his pollster John McLaughlin gave an interview on Sunday to the "Cats Roundtable" radio show and claimed that Democrats were trying to topple Netanyahu.
McLaughlin was asked if the people after Netanyahu in Israel are "the same gang that is after President Trump in Washington?"
McLaughlin answered:
"I would venture that because our main opponent in Israel right now, a fellow named Benny Gantz who runs the Blue and White party, his campaign was just run by Joel Benenson who is one of the smartest left of center strategists in the country because he was Obama's pollster for both his elections and he worked for Hillary Clinton. ... So you know in 2015 they didn't want Bibi to wreck things with their deal they were going to have with Iran, so they were trying to beat him and now they want Trump and Bibi out of the way."
Go deeper:
Go deeper