Poll: Public opinion is split on impeachment after hearings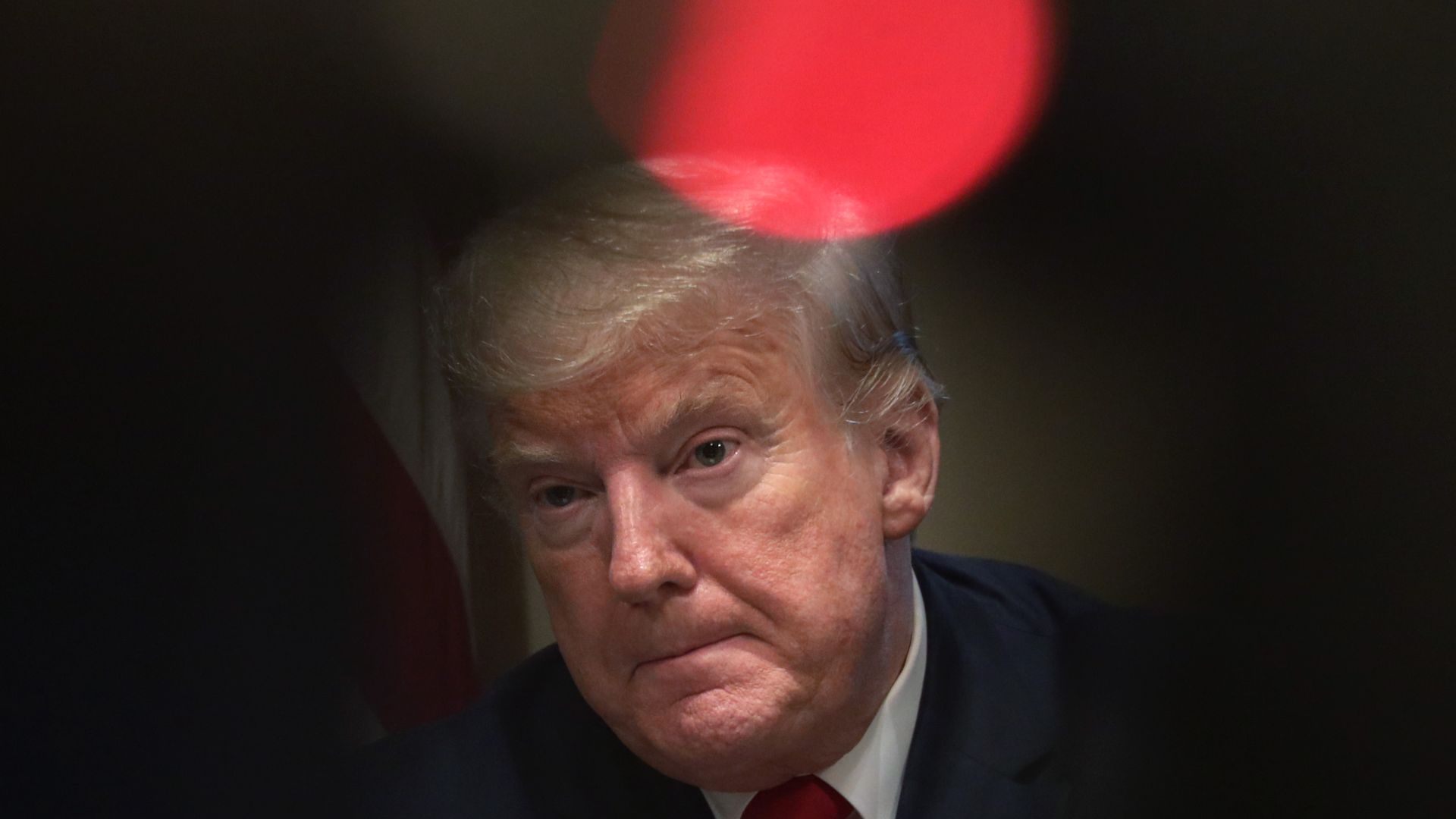 A poll conducted by SSRS for CNN shows that public opinion on President Trump's impeachment is split and remains unchanged from October.
Why it matters: Only half of the 1,007 respondents said they believe Trump should be impeached and removed from office over his handling of military aid to Ukraine and 43% said he should not, despite five days of public hearings in House Democrats' impeachment inquiry.
The findings on overall opinion of impeachment are identical to CNN's October poll conducted by SSRS before the public hearings.
By the numbers:
53% said the president improperly used his office to gain political advantage over a potential 2020 opponent, and 42% said he did not
48% of respondents said there is enough evidence to impeach Trump, while 47% said there is not.
52% said House Democrats are expressing their constitutional powers in the impeachment inquiry. 40% said Democrats have abused their constitutional powers by pursuing impeachment.
A third (33%) of the respondents said they believe congressional Republicans are defending Trump too much. 41% approved of Republicans' defense of the president, while 17% percent said they are not defending him enough.
President Trump's approval rating has slightly grown since CNN's October poll, with 42% approving of his work and 54% disapproving.
Of note: More than 60% of the women in the poll said they back impeaching Trump and removing him from office, up from 56% in the October poll.
Methodology: This poll was conducted over Nov. 21-24 among a sample of 1,007 respondents and has a margin of error of +/- 3.7.
Go deeper:
Go deeper