Pete Buttigieg responds to backlash over minority education comment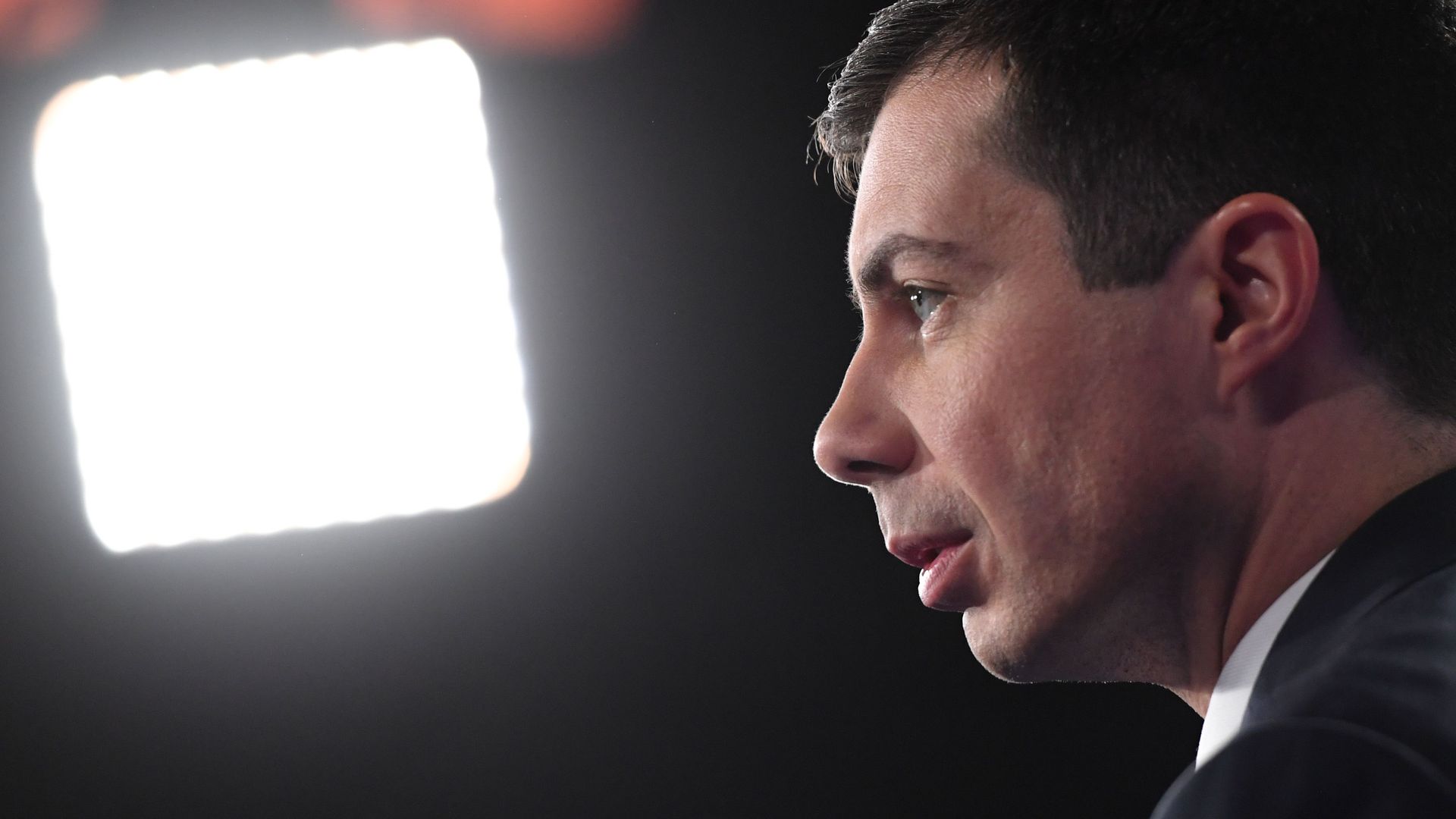 Indiana Mayor Pete Buttigieg said Tuesday that he has spoken with the author of a recent article in The Root that disparaged him for saying in 2011 that kids in "lower income, minority neighborhoods" don't have evidence that education leads to success.
Driving the news: Buttigieg acknowledged his struggle with attracting black voters at the fifth Democratic debate last week, saying he welcomes "the challenge." Meanwhile, Sen. Elizabeth Warren has been closing in on Joe Biden's lead with black Democrats.
What he's saying:
"Well I reached out to the author, and while I obviously, I think that some of the characterization of me personally is unfair, I do understand the concern. What I said in that comment before I became mayor does not reflect the totality of my understanding then, and certainly now, about the obstacles that students of color face in our system today.
I believe I was speaking about the need for mentorship and the need for career pathways but the problem is to the extent that, that feels like it's validating a narrative that sometimes blames the victim for the consequences of systemic racism, I understand why he was upset and I understand the perspective and largely agree."
— Pete Buttigieg, in a
statement to CNN's Donald Judd
The other side: The Root article argues that Buttigieg's 2011 remarks overlook key aspects of institutional racism in the U.S. education system that affect black Americans, including discrepancies in funding, discipline and post-college unemployment perpetuated by race and income.
Root senior writer Michael Harriot characterized Buttigieg, in the context of his 2011 comment, as a "lying motherf--cker."
Harriot published another piece on Tuesday after talking with Buttigieg, saying that the candidate "didn't excuse himself by explaining that the comments referenced by the article were made years ago" and "didn't even try to explain his plan for black America."
Flashback: Buttigieg took a leave of absence from the campaign trail in June after a white police officer in South Bend fatally shot a black man, heightening tension over how the mayor's governance has affected minorities in his home town.
Go deeper:
Go deeper