Bolton's lawyer says McGahn ruling does not apply to national security officials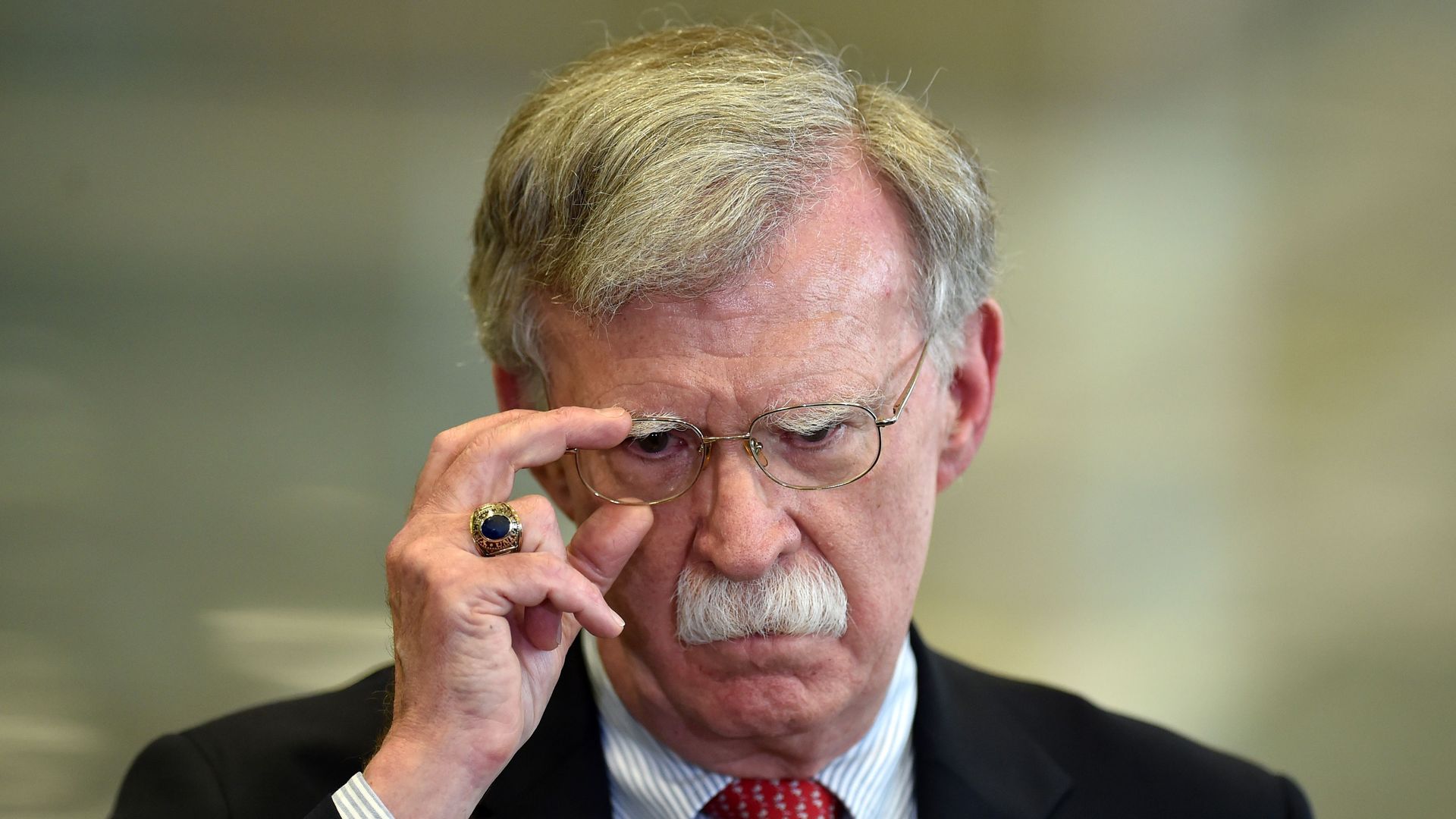 Charles Cooper, an attorney who represents former national security adviser John Bolton and his deputy Charles Kupperman, argued Tuesday that a ruling that found former White House counsel Don McGahn must comply with a congressional subpoena does not apply to national security officials.
Why it matters: House Democrats had hoped that Bolton and other officials may use the ruling, which is being appealed, to justify cooperating with the impeachment inquiry.
The big picture: Cooper argues that because Democrats in the McGahn lawsuit emphasized they were not seeking testimony involving "the sensitive topics of national security or foreign affairs," the ruling is not authoritative on the "validity of testimonial immunity" for national security advisers to the president.
He adds that Kupperman will continue to pursue his own lawsuit to seek an "authoritative and binding judicial ruling" on whether to comply with a House subpoena or an order from the White House.
It could be months until the lawsuit is resolved, however, and Democrats have signaled that they will not wait for the case to play out in the courts before concluding the impeachment inquiry.
Worth noting: Cooper's statement never explicitly mentions Bolton by name.
What he's saying:
"In McGahn, the House Judiciary Committee emphasized to the district court that the information it sought from Mr. McGahn "did not involve the sensitive topics of national security or foreign affairs." Therefore, any passing references in the McGahn decision (instead of court's opinion) to Presidential communications concerning national security matters are not authoritative on the validity of testimonial immunity for close White House advisors, like Dr. Kupperman, whose responsibilities are focused exclusively on providing information and advice to the President on national security."
Go deeper: Judge rejects White House theory of "absolute immunity" from congressional subpoenas
Go deeper